The Fourth Bishop of the New Westminster Eparchy of the UGCC Enthroned in Vancouver
November 19, 2023, 15:56
81
On November 18, 2023, the fourth bishop of the New Westminster Eparchy of the UGCC, Bishop Mykhailo Kvyatkovsky, was enthroned. The event occurred at the Church of the Intercession of the Blessed Virgin Mary in Vancouver, Canada.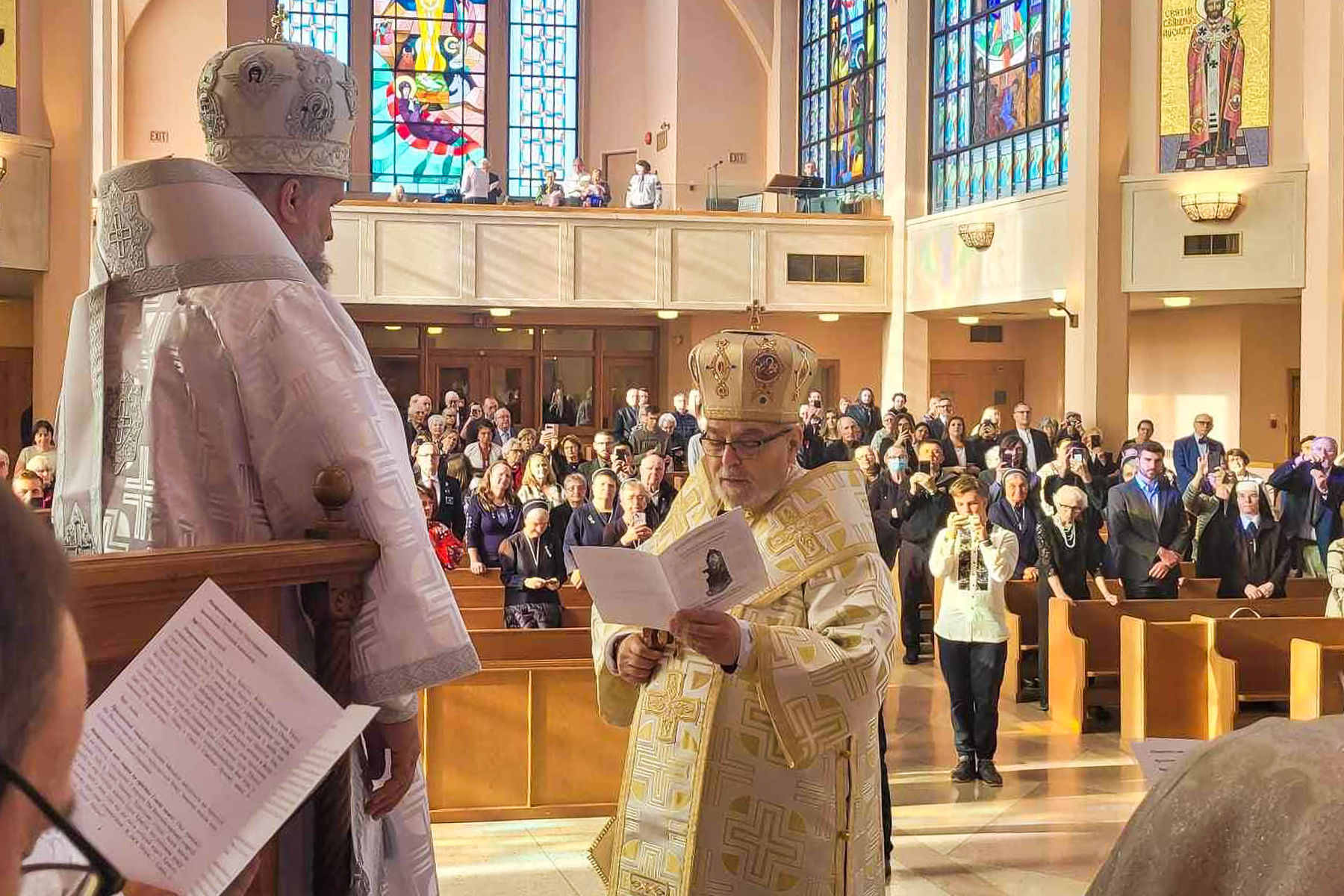 The new bishop for Ukrainians in the provinces of British Columbia and Yukon in Western Canada was enthroned by Metropolitan Lavrentiy Hutsulyak of the Ukrainian Greek Catholic Church in Winnipeg. The enthronement was attended by UGCC bishops from across Canada and the United States.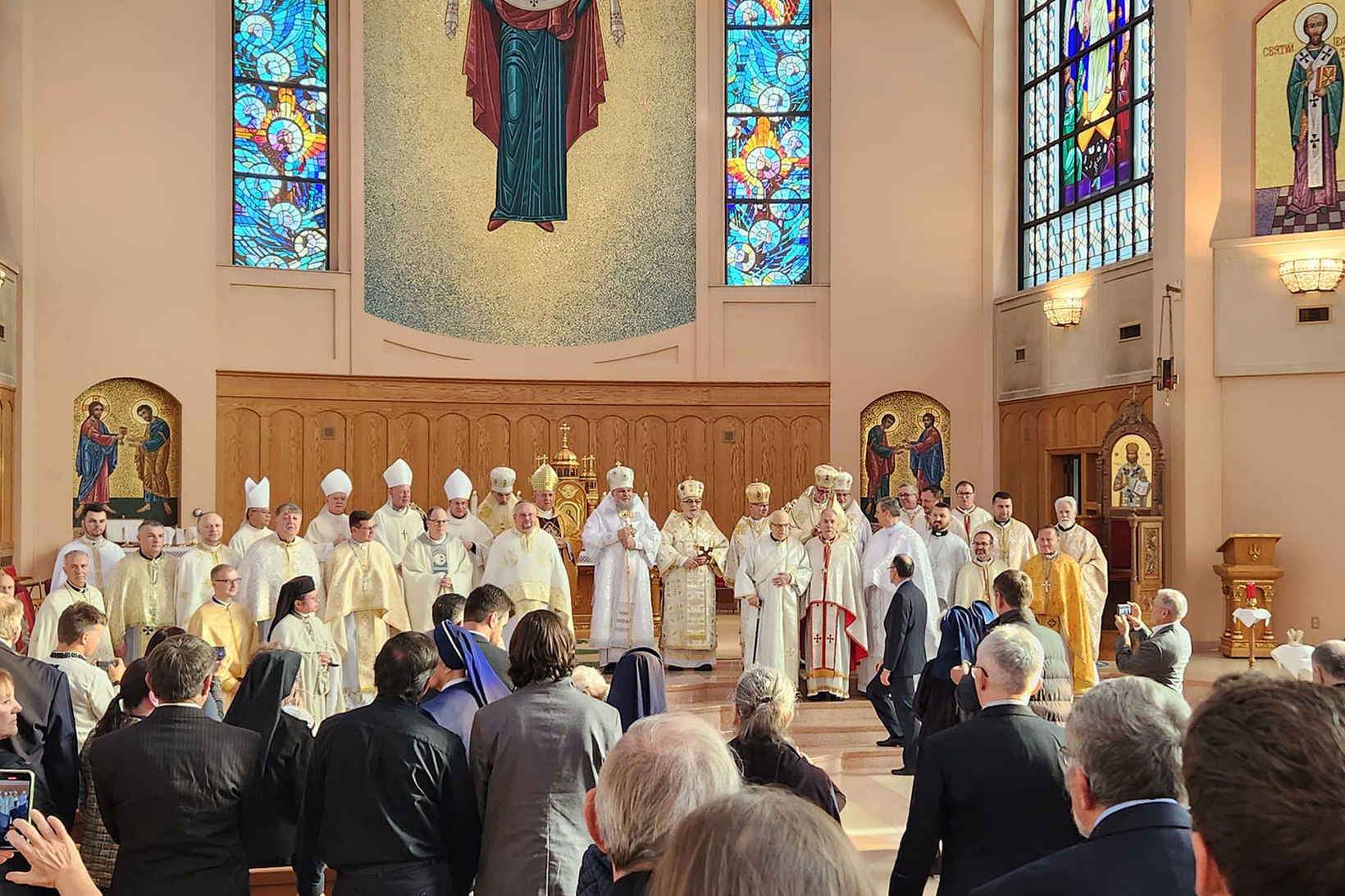 The Father and Head of the UGCC, His Beatitude Sviatoslav, addressed the new ruling bishop of the New Westminster Eparchy in a congratulatory letter.
"This event, which priests, consecrated persons, and laity have been waiting for, is a sign of God's great blessing for our entire Church because in your person our Lord Jesus Christ Himself leans over our faithful to serve each of them," said His Beatitude Sviatoslav, extending greetings and assurances of prayer to Bishop Mykhailo on behalf of the entire Synod.
Until the enthronement of the new bishop, the New Westminster Eparchy, founded in 1974, was spiritually led by Bishop David Motyuk, Eparch of Edmonton. The Head of the UGCC thanked him for this service.
In his episcopal service, His Beatitude Sviatoslav called on Bishop Mykhailo to pay special attention to the needs of Ukrainian refugees — women and children who found themselves in the Diocese of New Westminster because of the war: "Dear Bishop, you have served in Ukraine for a long time, you are familiar the customs and needs of its people well — make every effort to embrace them with your fatherly love and the attention of the Mother Church."
Bishop Mykhailo Kvyatkovsky was consecrated to the episcopacy on November 8, 2023, at the Cathedral of Saints Volodymyr and Olha in Winnipeg, Canada. His appointment as Bishop of the Diocese of New Westminster was announced in the Vatican on August 24 this year.
The UGCC Department for Information
See also