The Hierarchical Synod of the UGCC in Ukraine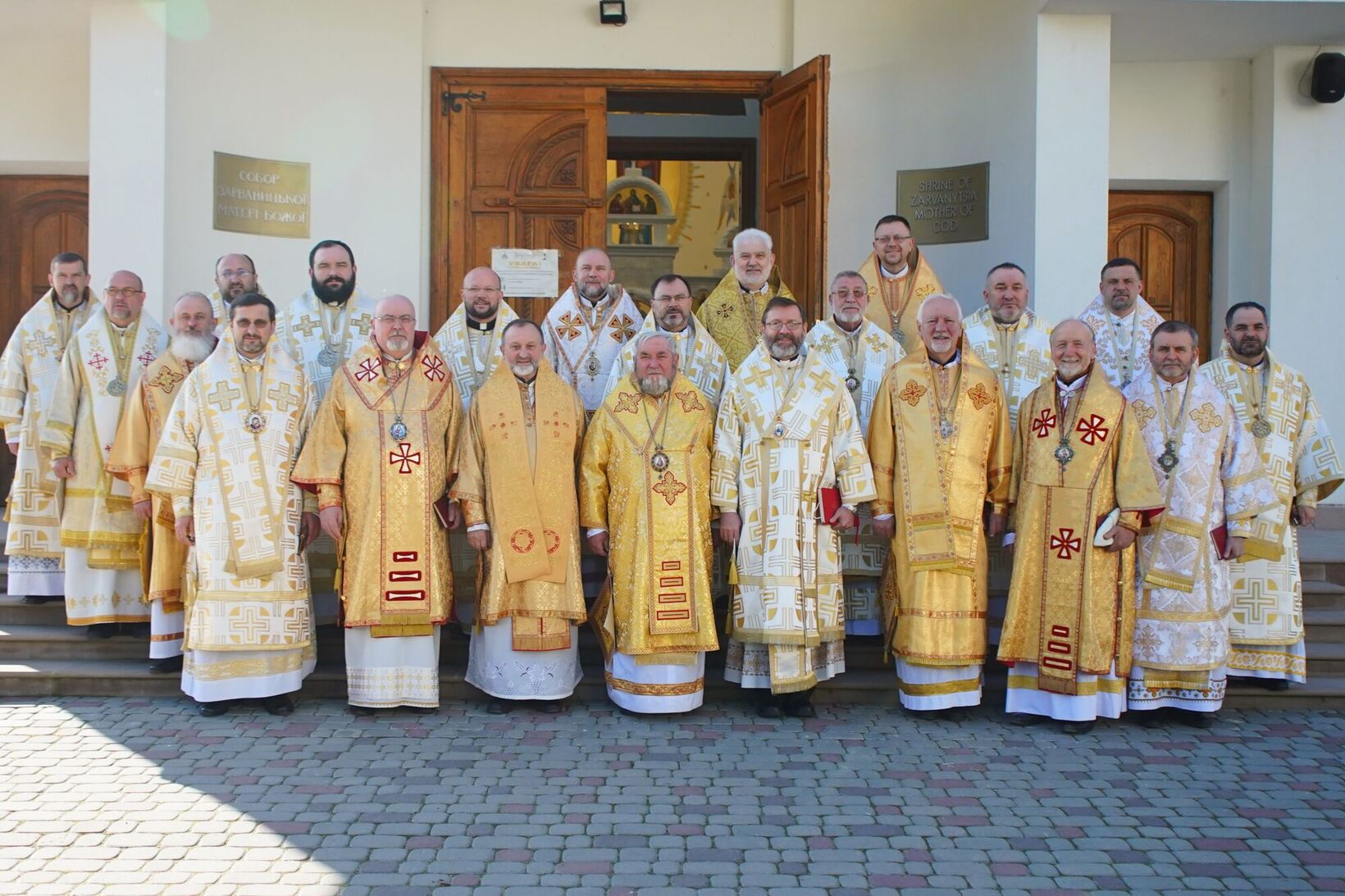 The Hierarchical Synod is an inter-metropolitanate Synod, the members of which are bishops of the UGCC who serve on the territory of Ukraine, namely: eparchial (diocesan) bishops, exarchs, bishops of the Patriarchal Curia, coadjutor bishops, assistant bishops, apostolic administrators, administrators of eparchies, as well as bishops-emeriti.
The head of the Hierarchical Synod of Bishops is the Father and Head of the UGCC — the Major Archbishop of Kyiv-Halych.
The Hierarchical Synod is convened for the purpose of solving important pastoral and other issues common to the metropolias of the UGCC in Ukraine by way of effective decision-making, pastoral messages, appeals, statements, etc., as well as to preserve the spiritual, liturgical, and theological heritage of the Church, establish canonical discipline, coordinate the actions of bishops, and to exchange information.
Secretariat of the Hierarchical Synod of the UGCC in Ukraine
Contact information

Address: Mykilsko-Slobidska St 5, Kyiv 02002, Ukraine
Rev. Oleksa Petriv,
secretary of the Hierarchical Synod of the UGCC in Ukraine
Latest resolutions
Materials