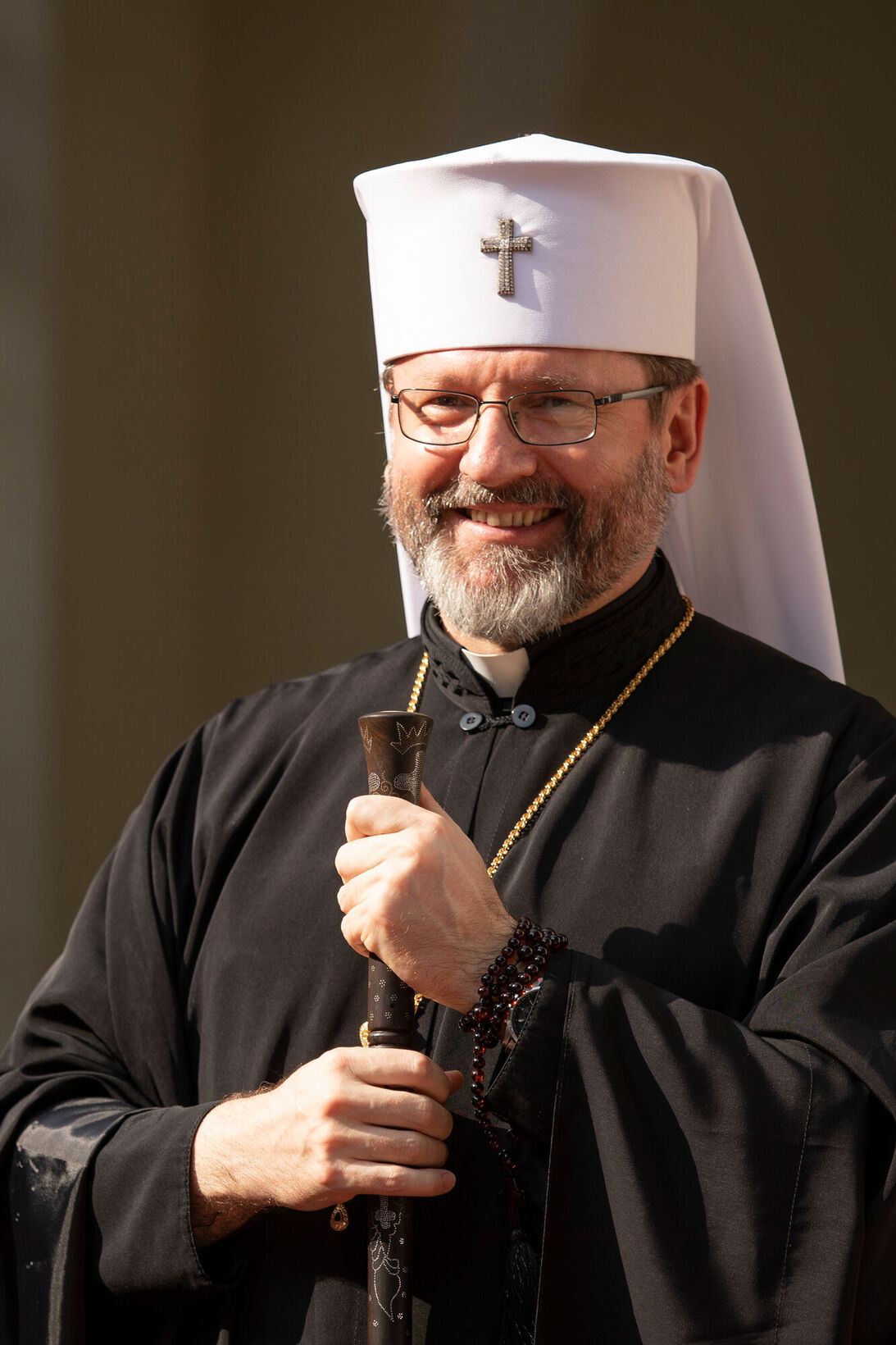 His Beatitude Sviatoslav Major Archbishop of Kyiv-Halych, Father and Head of the UGCC
His Beatitude Sviatoslav is the Father and Head of the Ukrainian Greek Catholic Church.
Born May 5, 1970, in Stryi, Lviv Region, Ukraine. From 1991–1992, he studied at the Don Bosco Center for Philosophical and Theological Studies in Buenos Aires (Argentina) and from 1992–1994 at the Lviv Theological Seminary.
He was ordained to the diaconate May 21, 1994 by Bishop Filimon Kurchaba, and to the priesthood June 26, 1994 by His Beatitude Myroslav Ivan Cardinal Lyubachivsky.
He was ordained to the episcopate April 7, 2009, on the Annunciation of the Blessed Virgin Mary, in Saint George's Cathedral in Lviv.
He was elected Father and Head of the UGCC on March 23, 2011, at the Electoral Synod of Bishops of the UGCC. On March 25, Pope Benedict XVI blessed this choice. He was enthroned on March 27, 2011, in the Patriarchal Cathedral of the Resurrection of Christ in Kyiv.
Social
News
Homiletics
Speeches
Interviews
Photos and videos