"These priests of Christ are not guilty of anything," — the Head of the UGCC called for the release from captivity of Fr. Ivan Levytskyi and Fr. Bohdan Heleta
December 1, 2022, 14:01
8
I appeal to members of diplomatic missions and international human rights organizations to do everything to save the lives of our captured hieromonks. Furthermore, I ask all the faithful of our Church in Ukraine and the settlements, all Christians and people of good will to pray for the salvation of our priests. The Father and Head of the UGCC, His Beatitude Sviatoslav, addressed on Thursday, December 1.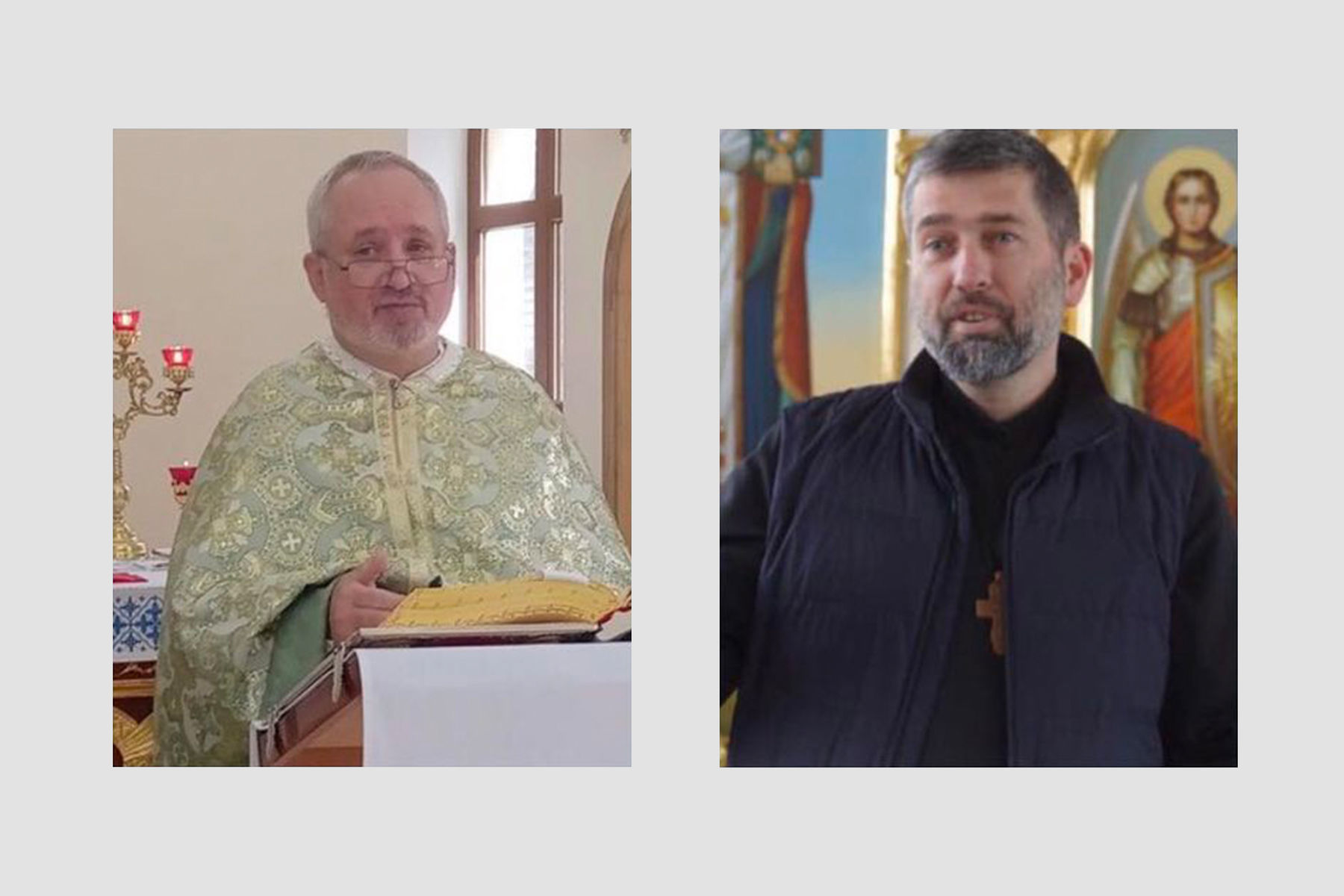 He called for the release of two captive Greek Catholic priests, hieromonks of the congregation of the Most Holy Redeemer, Fr. Ivan Levytskyi and Fr. Bohdan Heleta, who were arrested by the occupation authorities in Berdiansk on November 16.
"These two priests decided to stay with their people in the temporarily occupied territories. They served both the Greek Catholic and Roman Catholic congregations, bringing a light of hope to people under occupation. They were arrested, then some military items were planted into the temple, and they began accusing these fathers of illegally possessing weapons. Yesterday we received a message that they were being mercilessly tortured. Following the classic Stalinist repressive methods, confessing a crime, they did not commit was just beaten out. As a result, they are in danger of death every day," the Patriarch described.
And he implored: "I ask everyone, first of all, those who torment and torture, to release them immediately. These priests of Christ are not guilty of anything. Their only guilt is that they love their people, the Church, the people entrusted to them."
"Lord, we entrust Fathers Ivan and Bohdan into Your hands! Please give us all the light to understand how we can help and save them. And where a person can't do something, Lord, be present! God, may their lives, testimonies, and sufferings are our church's newest treasure", His Beatitude Sviatoslav asked.
The UGCC Department for Information
Locations
See also