Exarchate of Donetsk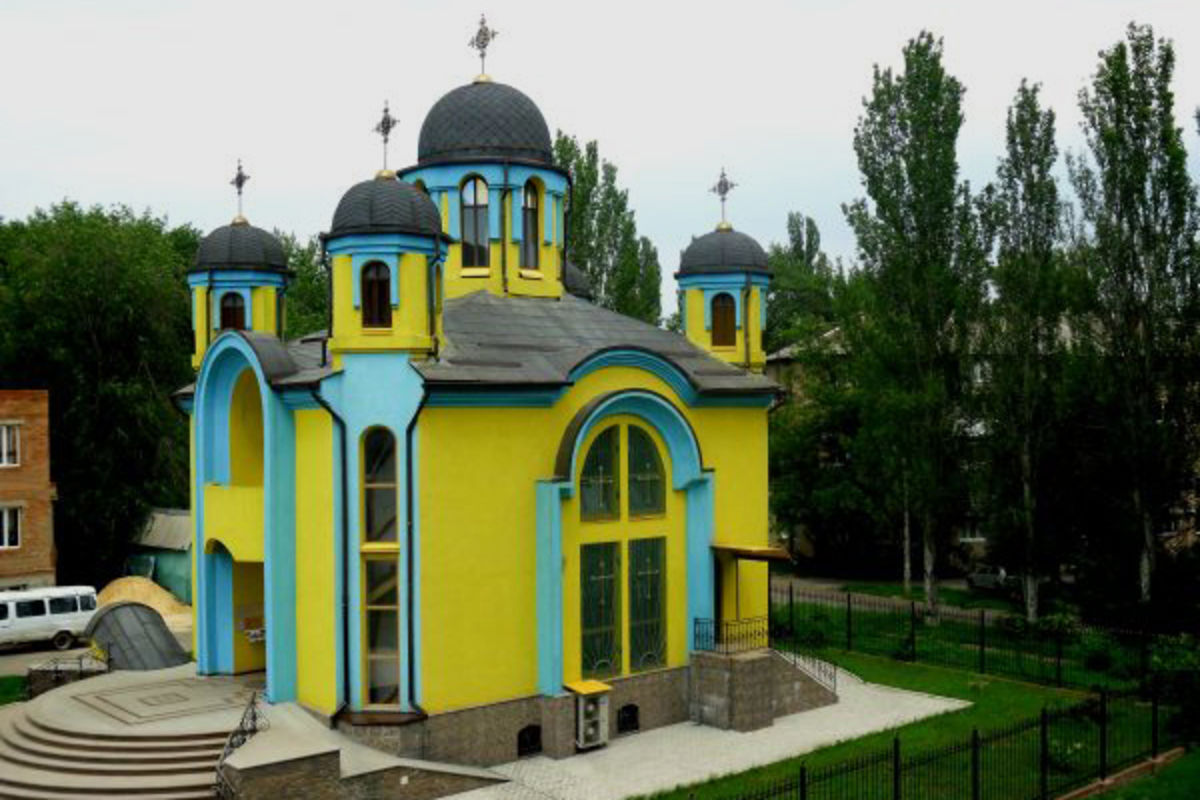 About
The exarchate of Donetsk is a part of the Ukrainian Greek Catholic Church and Kyiv-Halych Metropolis with the center in Donetsk. The exarchate embraces the territory of Donetsk, Zaporizhia, Dnipropetrovsk, and Luhansk regions of Ukraine. Thus, the total area of the exarchate is 112 298 km2and covers 4 686 settlements. The population of the exarchate reaches 11 419 300 people.
For the effective and fruitful pastoral ministry, the exarchate of Donetsk was divided into 4 deaneries:
Donetsk,
Zaporizhia,
Kramatorsk,
Dnipro.
According to the data from 2015, the exarchate of Donetsk numbers 68 900 Catholics. The clergy is presented by 45 priests, 5 hieromonks, 6 monks, and 7 nuns who perform their ministry in 63 parishes.
Also, the charity organization Caritas Donetsk actively works in the exarchate of Donetsk.
It is important to remember that specifically in the area of the exarchate of Donetsk, the Russian-Ukrainian war continues today. Occupied territories and the creation of fake quasi-republics have become the results of the latter. These factors significantly impact on the development of pastoral service and construction of the church structures.
Location
Materials
Bishop
Since April 2, 2014, the Reverend Bishop Stepan Meniok has been the ruling eparch of the Exarchate of Donetsk. Priorly, he carried out his ministry as Exarch of Donetsk-Kharkiv (11 January 2002–2 April 2014).
The Cathedral of the exarchate of Donetsk is the Church of the Protection of the Mother of God in Donetsk.
History
On April 2, 2014, in the Vatican, it was informed that His Beatitude Sviatoslav Shevchuk, Major Archbishop Kyiv-Halych, due to the consent of the Synod of Bishops of the UGCC and conversation with the Apostolic See created the Exarchate of Kharkiv in the Ukrainian Greek Catholic Church by separating his territory from the exarchate of Donetsk-Kharkiv. At the same time, the exarchate of Donetsk was created that administratively became part of Kyiv Metropolis. The first exarch of Donetsk has become Bishop Stepan Meniok.
Shrines
Among the pilgrimage sites of the exarchate there is a monastery of the Order of St Basil the Great of Sacred Heart of Christ in Zvanivka village (Bachmut district, Donetsk region) where a copy of the icon of Our Lady of Admiration is placed, and a parish of Saint Elijah a prophet that is in Snihurivka village (Tokmatsk district, Zaporizhia region) where a copy of Miraculous icon of the Virgin Salus Populi Romani is located.
Contacts
Address: ave. Vasnetsova 2 b, Donetsk 83087, Ukraine

Phone: +380 (97) 960-28-33
Email: [email protected]
Website: ugcc.dn.ua