The Prime Minister meets with the Head of the UGCC and the President of the Council of Bishops' Conferences of Europe
On Monday, July 18, a meeting between the Prime Minister of Ukraine Denys Shmyhal and the President of the Council of Bishops' Conferences of Europe, Archbishop Gintaras Grušas, ​​took place in Kyiv, with the participation of the Father and Head of the UGCC, His Beatitude Svyatoslav. The meeting was held at the request of the UGCC.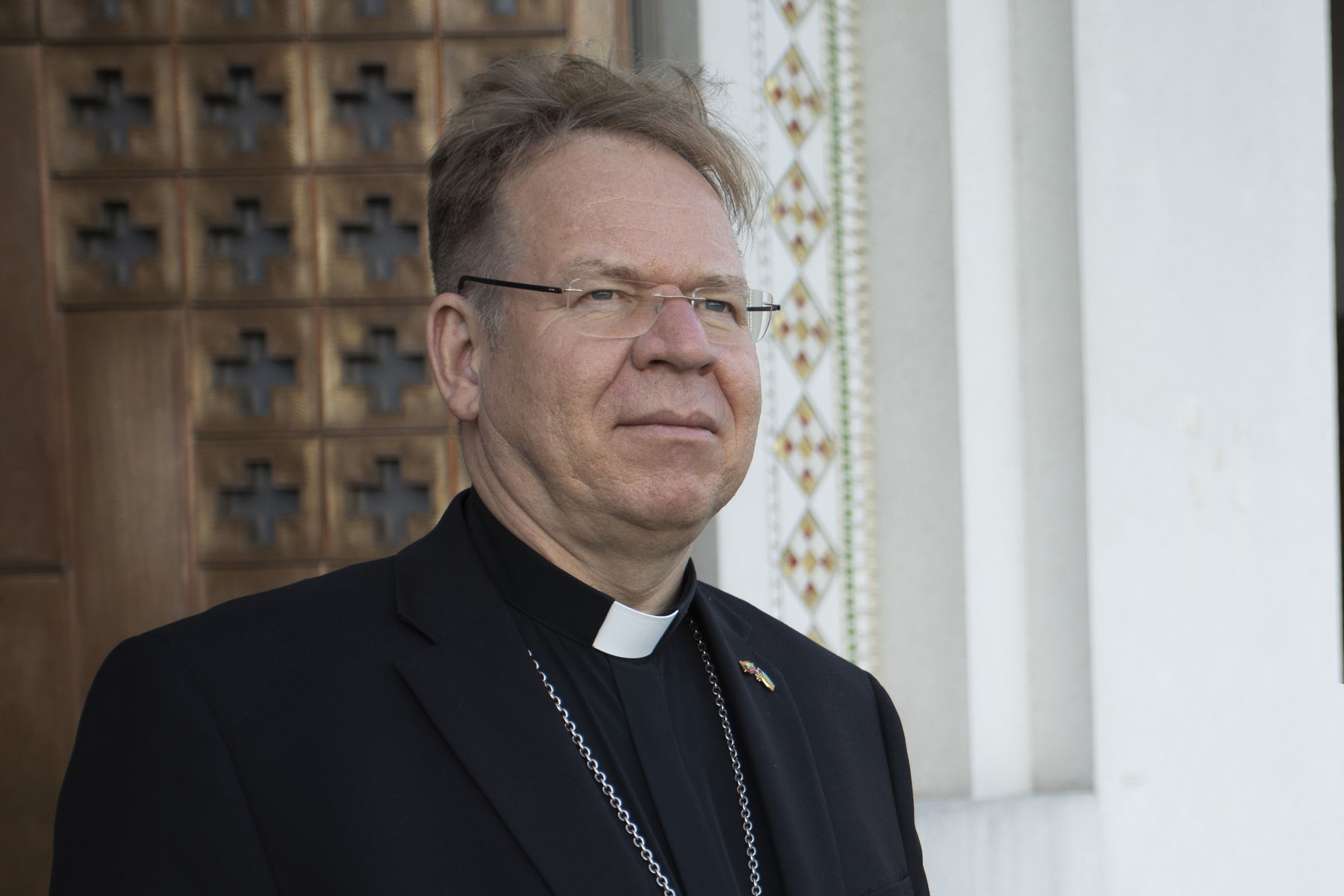 During the meeting, the Prime Minister of Ukraine thanked Archbishop Grušas, the Lithuanian people, and the Catholics of Lithuania for their support for Ukraine. He is convinced that such a visit is a sign of support and solidarity with Ukraine, especially coming from the European episcopate and all the members of the Council of Bishops' Conferences of Europe.
The Prime Minister also noted the important role of the Ukrainian Greek Catholic Church in ministering to the Ukrainian people who are suffering from the war.
On his part, Archbishop Grušas stated that the Catholics of Europe are praying for Ukraine and this prayer unites all bishops globally, since the CCEE community includes not only Catholics of the European Union, but also of other countries, post-Soviet ones, in particular.
He noted that in life one often has to fight fatigue. According to him, Ukraine is struggling with such fatigue today, because this war of attrition continues. The President of the CCEE expressed his regret that such exhaustion affects Europe as well, and we can already see that the topic of war is beginning to disappear from the headlines of various news publications. "That is precisely why through prayer, through spreading the truth about the war in Ukraine, attention to Ukraine and solidarity with your people is maintained," he assured.
The parties also discussed issues surrounding the reception and support of forced migrants, and the humanitarian aid that various structures of the Catholic Church provide to Ukraine.
One of the most significant moments of the meeting was signing the historical agreement between Caritas Lithuania, Caritas Ukraine and Caritas-Spes, since it will facilitate delivering humanitarian aid to Ukraine.
The participants also discussed the role of military chaplaincy. According to His Beatitude Sviatoslav, military chaplains are needed not only to morally support the army, but also to heal the wounds of war.
The meeting also underscored the importance of working on a concordat between Ukraine and the Holy See, in which many issues, including military chaplaincy, could be resolved on the level of an intergovernmental agreement and international law.
In conclusion, there was discussion on working collaboratively to ensure that the visit of the Holy Father Francis to Ukraine takes place, which is very important for Ukraine.
The UGCC Department of Information
Related data