Permanent Synod of the UGCC begins in Wroclaw
On May 23, 2023, the meetings of the Permanent Synod of the UGCC began in the Polish city of Wroclaw. This time, they will include various discussions to study the experience of the ministering of Poland and the Przemyśl-Warsaw Metropolis for refugees from Ukraine.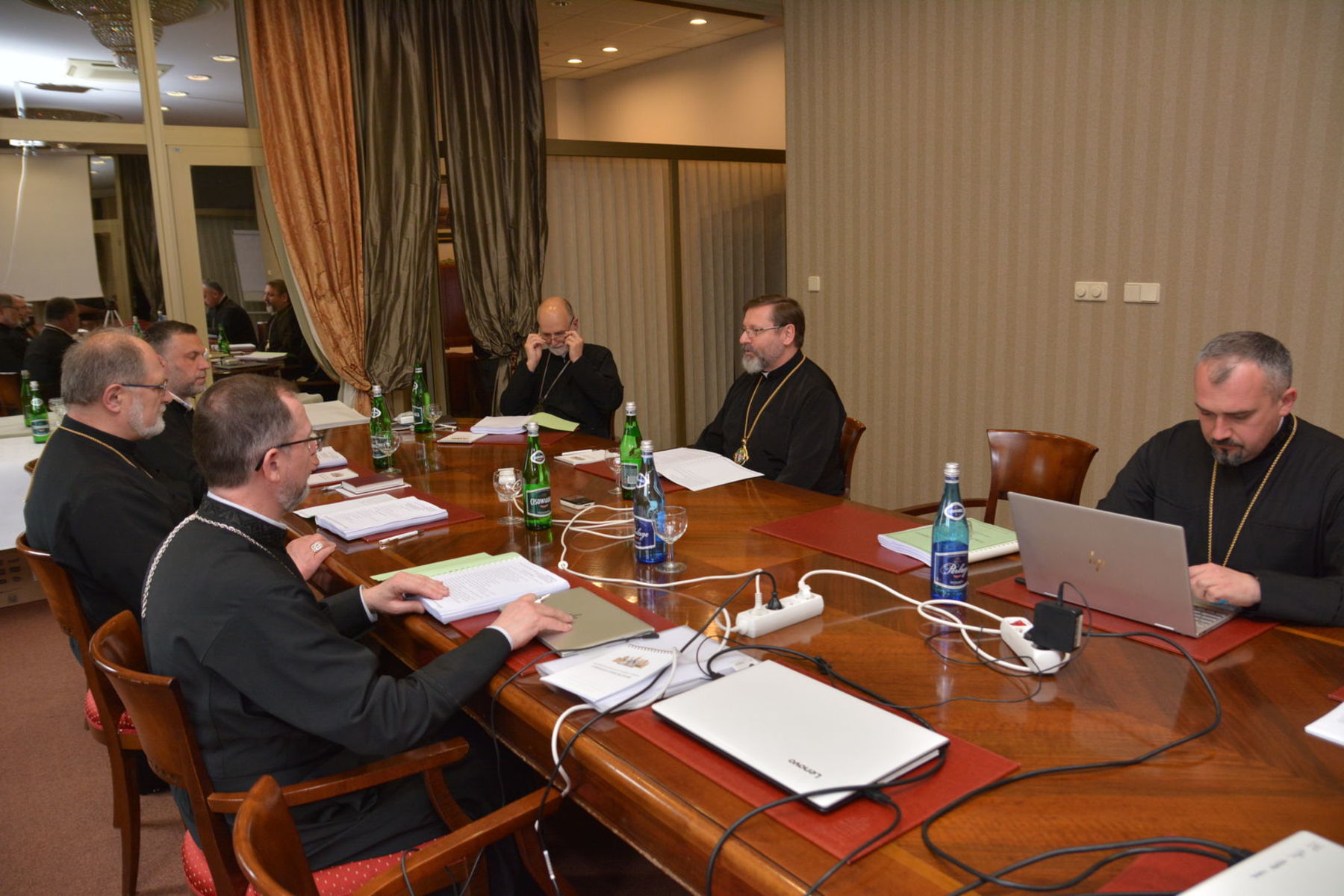 As His Beatitude Sviatoslav, who chairs the meeting of the Permanent Synod, previously noted, this 4th (75th) session is intended to prepare guidelines for the Great Synod of Bishops of the UGCC, which is due to happen in September. Since the main topic of this Great Synod will be the pastoral care of emigrants and refugees of war, the venue was Poland, which is now home to about 3 million Ukrainian refugees.
The meetings of the Permanent Synod began with a joint prayer and a greeting from His Beatitude Sviatoslav. In it, the Head of the UGCC expressed his mutual joy over the personal meeting. Since July 2022, all meetings of the Synod have been held online due to the Russian war against Ukraine.
This year the bishops came from different parts of the world to attend the current meetings.
During the first meeting, the Permanent Synod of the UGCC members discussed implementing the decisions from the previous session of the Synod. In addition, they agreed on the program of further meetings. Afterward, a significant part of the meeting was devoted to discussing the current situation in the country and the challenges generated by the war.
The UGCC Department for Information
based on the materials of the press service of the Secretariat of the Synod of Bishops of the UGCC
Photo credit: the press service of Eparchy of Wrocław-Koszalin
See also