Members of the Permanent Synod of the UGCC at the Third (74th) Session discuss ways of pastoral care of victims of war.
On March 8–10, 2023, the Third (74th) session of the Permanent Synod of the UGCC was held online due to the Russian war against Ukraine.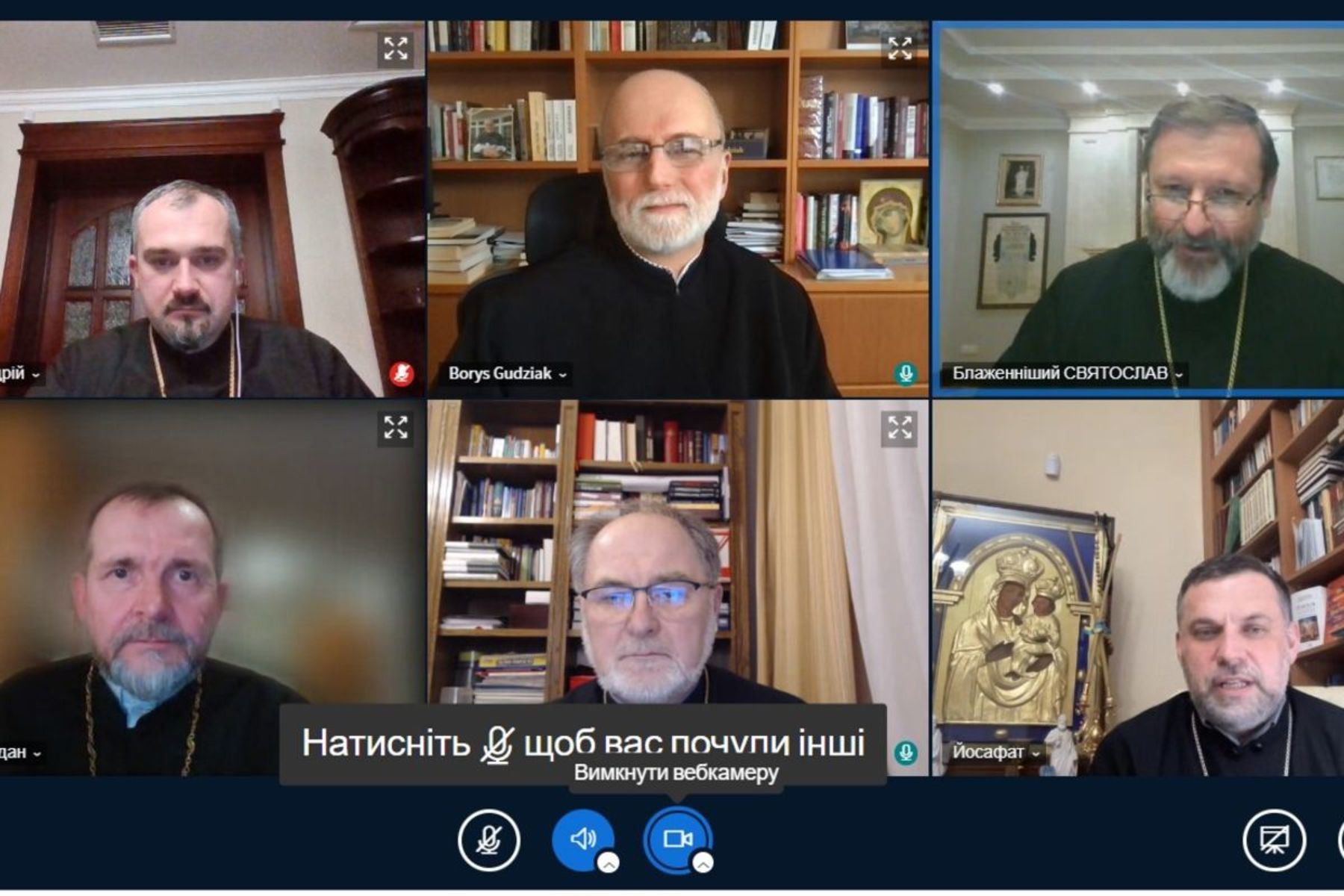 Among the pressing concerns, the synodal priests emphasized the challenges in Church's ministering to the neediest. Once again, His Beatitude Sviatoslav highlighted the crucial role of the UGCC in healing the wounds of war: to heal physical injuries, the Church is called to develop medical chaplaincy, to become a partner in providing psychological support together with government and public organizations, and to heal spiritual wounds, to be a real field hospital, as defined by Pope Francis, embracing all classes of the Ukrainian population.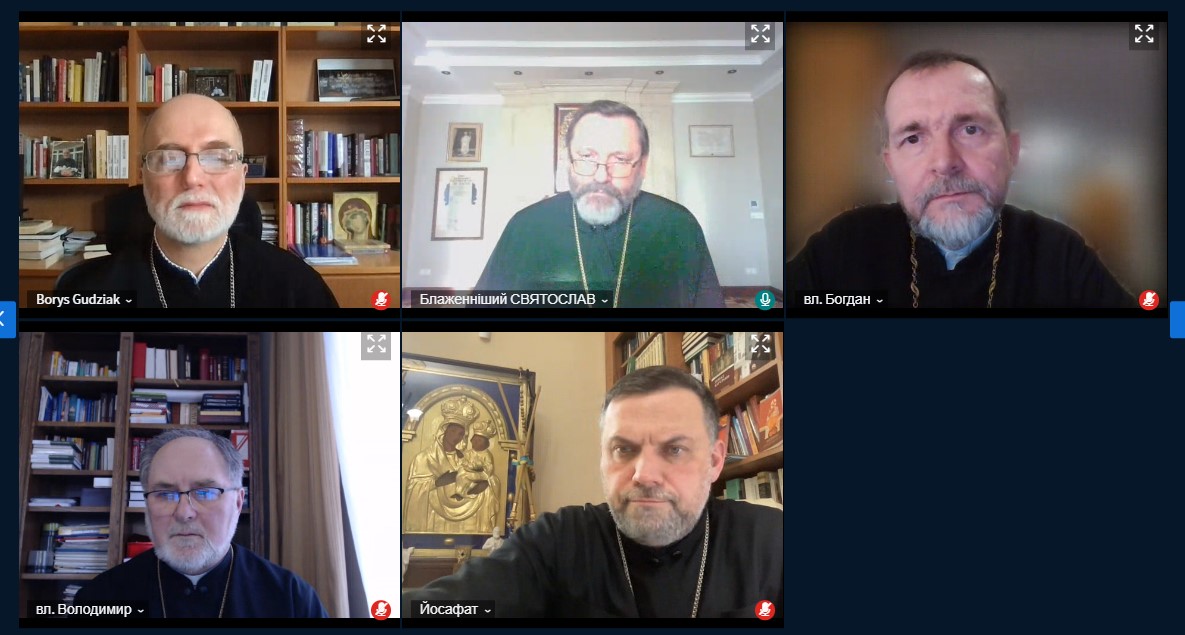 The participants also reviewed the progress of the catechetical commission's activity and its wartime service.
The second day of the meetings of the Permanent Synod of the UGCC began with a discussion of the next Synod of Bishops of the UGCC: "Pastoral Support of Victims of War."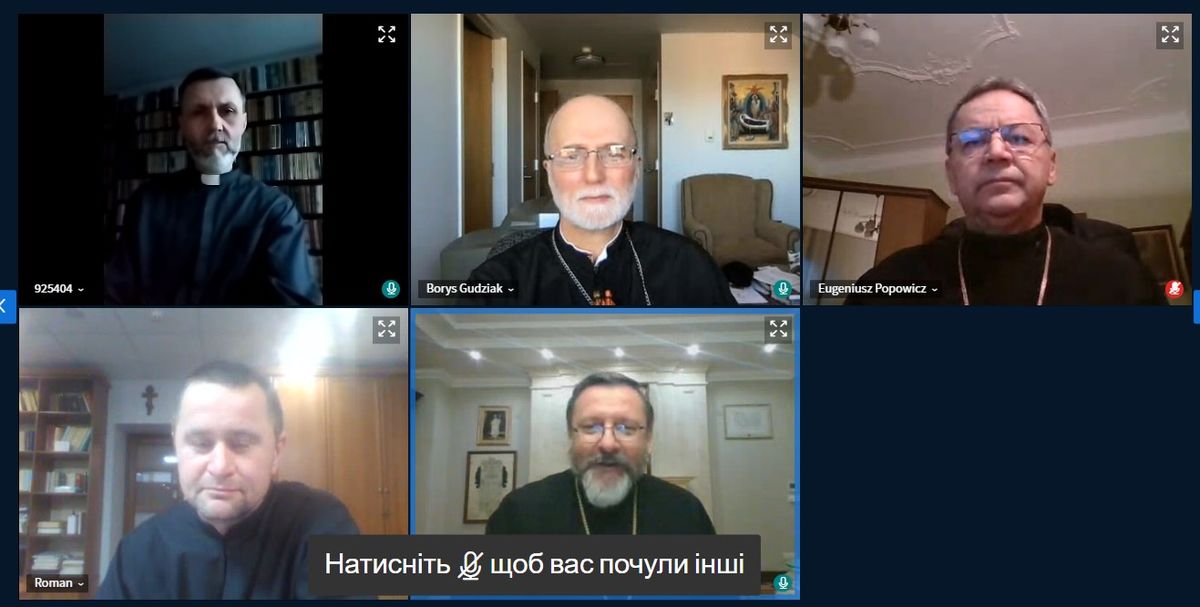 Bishop Borys Gudziak, Head of the Department of External Church Relations, UGCC, once again accentuated that Ukraine is at the center of the world's attention today and that efforts should be made to ensure this attention and support does not wane. The world admires Ukraine's outstanding resistance and defense of democratic values, for which Ukrainians are willing to pay the ultimate price — sacrificing their lives.

The following sessions of the Synod were dedicated to introducing the new titles of the future Code of Canons of the UGCC and the state of implementation of the calendar reform, announced by the Father and Head of the UGCC, His Beatitude Sviatoslav, on February 6.
The UGCC Department for Information
See also