Governor of Lower Silesia Jarosław Obremski talks with the bishops of the Permanent Synod of the UGCC
On May 26, the Bishops of the Permanent Synod of the Ukrainian Greek Catholic Church, headed by the Father and Head of the UGCC, His Beatitude Sviatoslav, met with Jaroslaw Obremski, Governor of Lower Silesia, in the Voivodeship Government House in Wroclaw, Poland.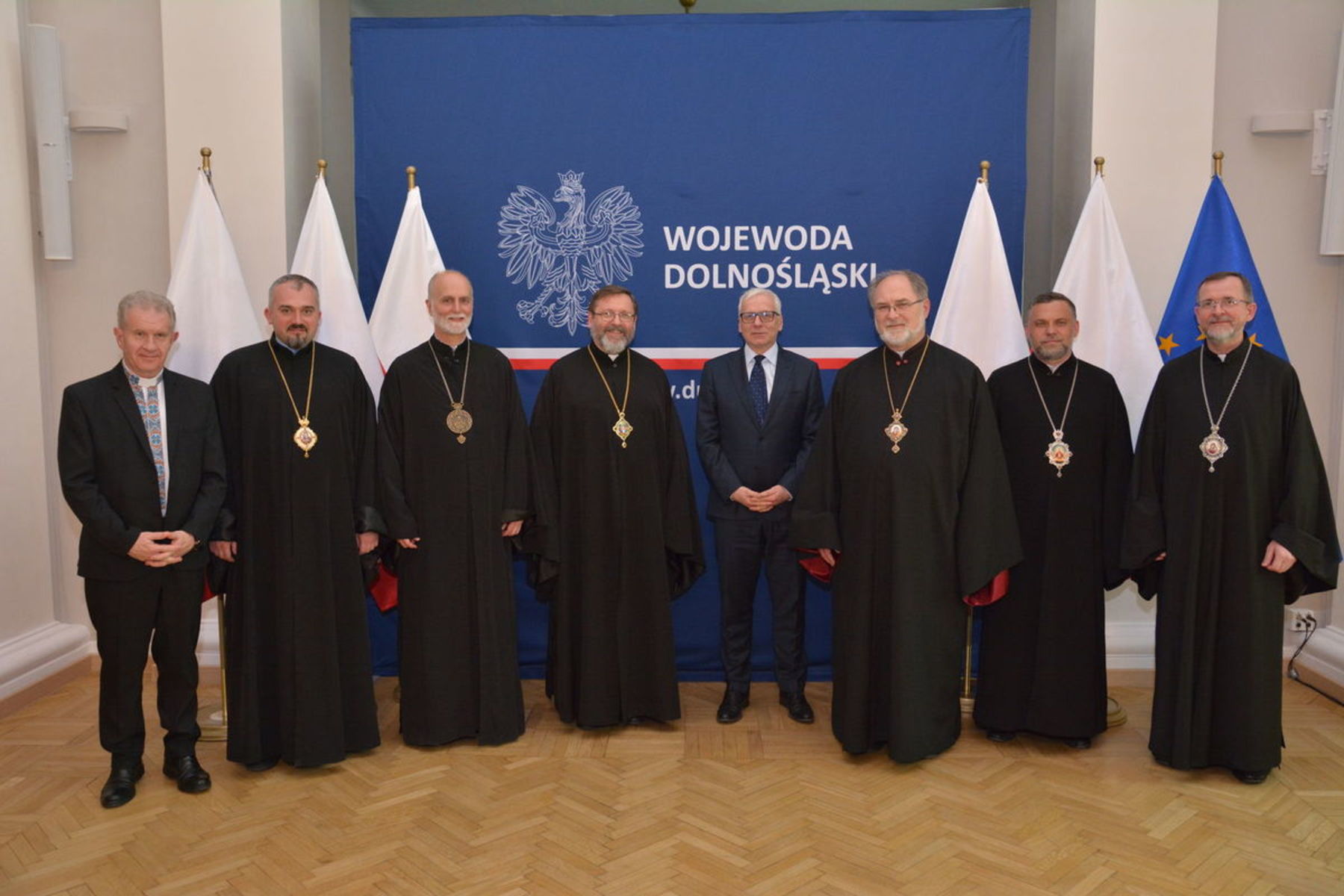 Greeting the voivode, His Beatitude Sviatoslav expressed gratitude to him personally and the Polish government for their help in accepting Ukrainian refugees in the territory of the voivodeship. Specifically, the Head of the UGCC noted the remarkable openness of the Polish people.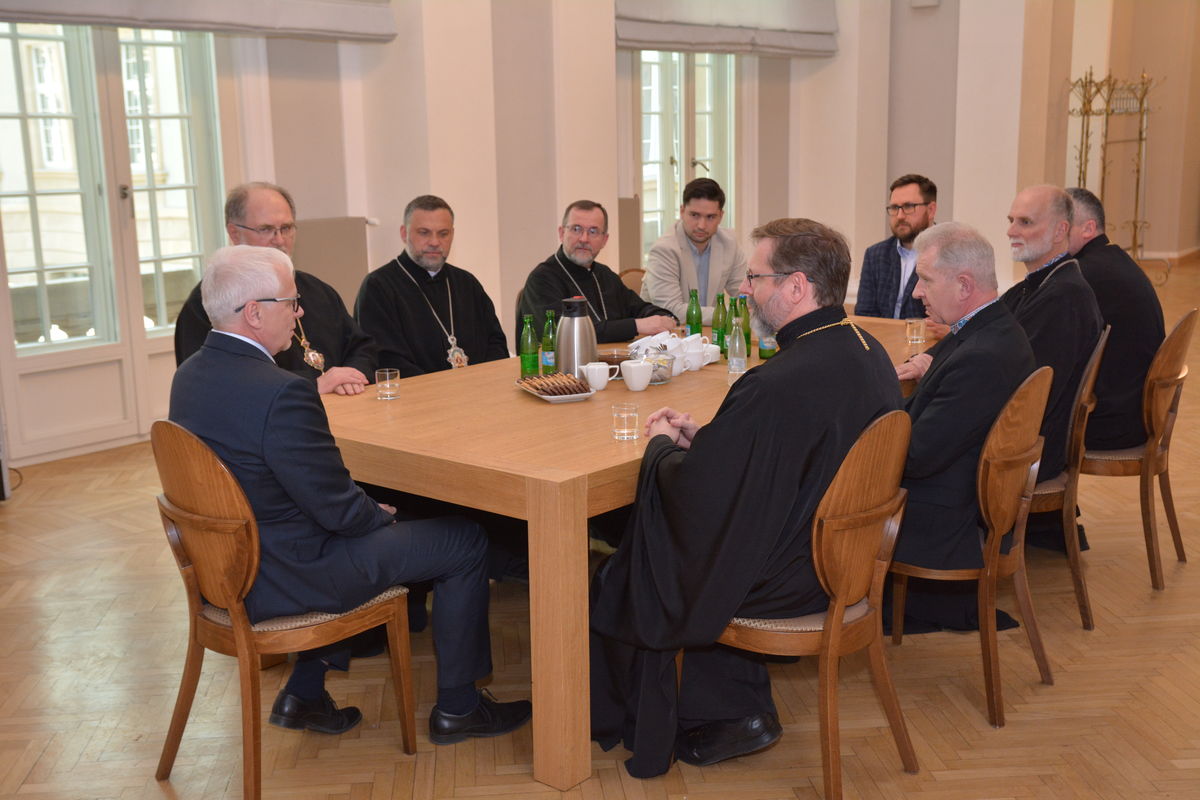 During the meeting, the speakers recalled the 80th anniversary of the Volyn tragedy. The current situation between Ukraine and Poland, they said, is another opportunity for reconciliation and building new relations in which past agonizing events do not become an obstacle to dialogue but an incentive to pray together.
As a devoted Catholic, the governor emphasized the importance of the presence of Ukrainian clergy among Ukrainian refugees and emigrants. He is ready to help ensure that the Ukrainian Greek Catholic Church can best serve its faithful in this city.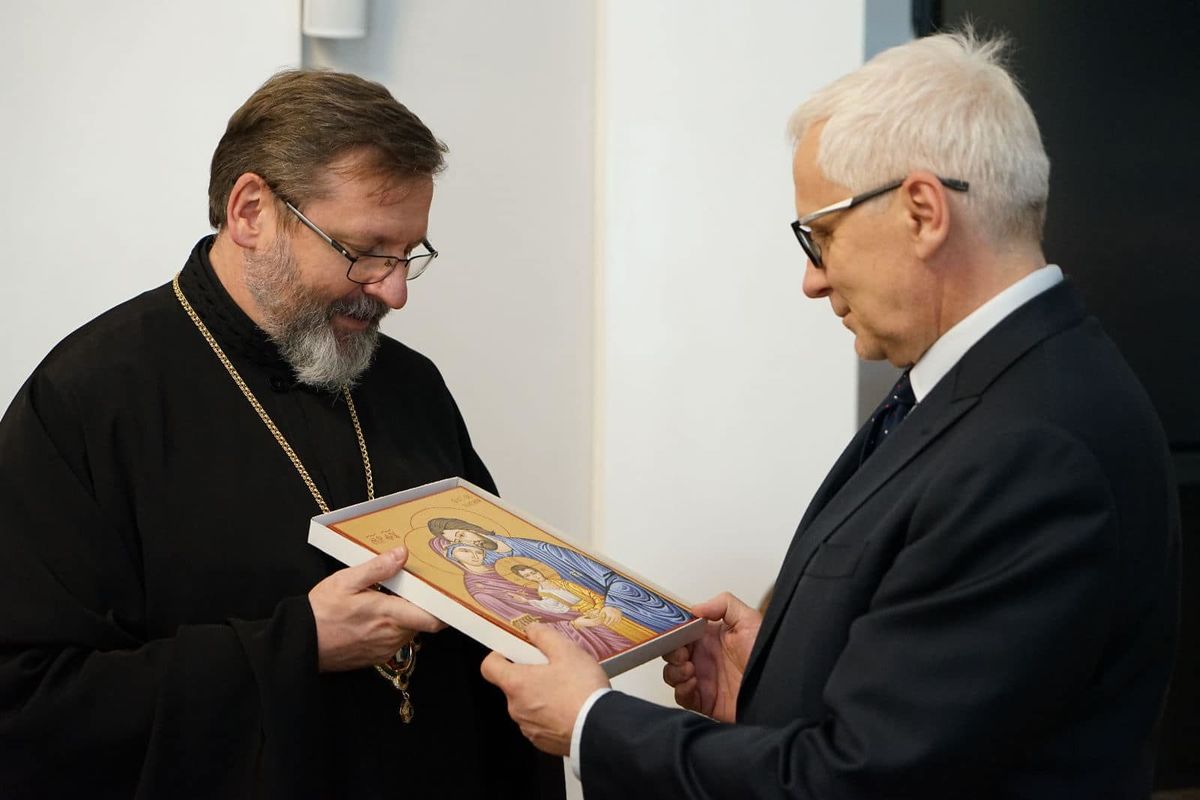 On his Facebook page after the meeting, the Voivode shared his impressions: "It was a meaningful conversation about our good neighborly relations, the spiritual side of the current crisis, Poland's experience in assisting, and the situation of immigrants from Ukraine in Lower Silesia. Spiritual and pastoral care for Greek Catholics, apart from material assistance, is another important aspect of our guests' presence here. We also emphasized Wroclaw's cooperation with Kyiv, Lviv, and the local Catholic University. From His Beatitude's hands, I received a beautiful icon of the Holy Family. Thank you very much for the meeting!"
The press service of the Secretariat of the Synod of Bishops of the UGCC
See also