Exarchate of Lutsk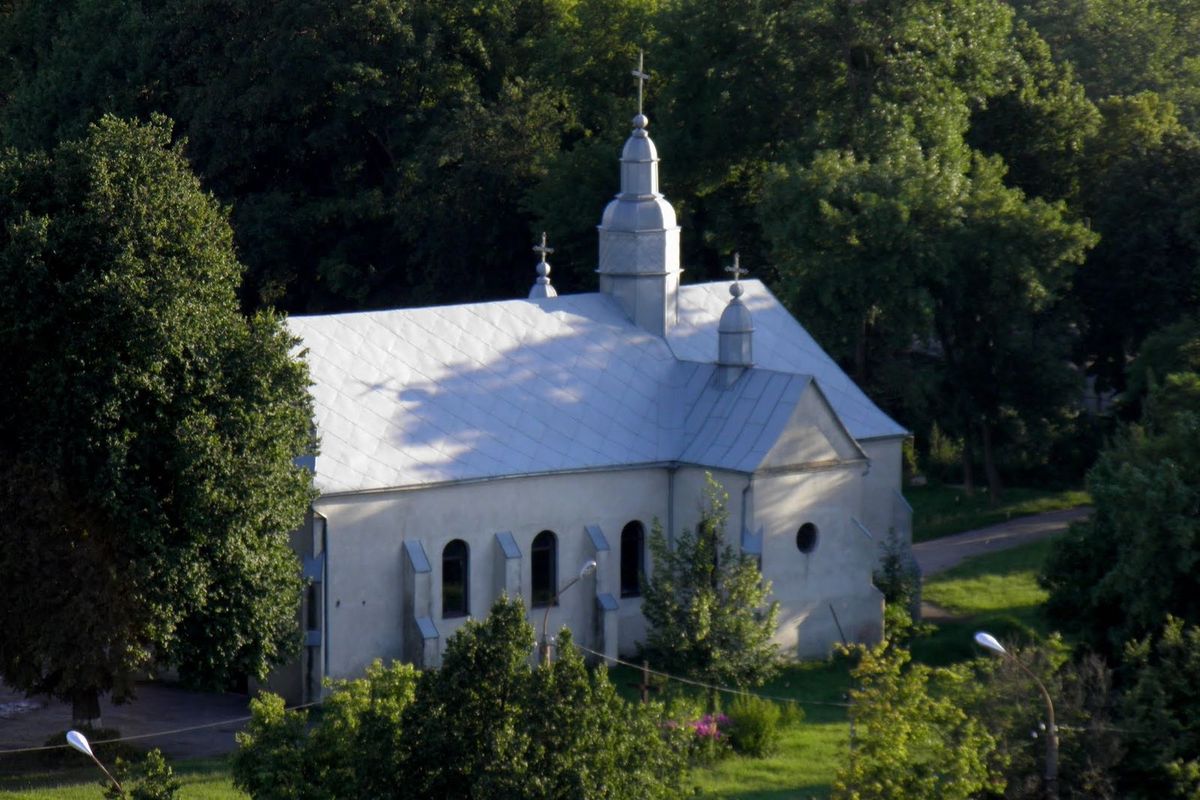 About
Exarchate of Lutsk is part of the Ukrainian Greek Catholic Church. The former is located in the North-West of Ukraine and embraces Volyn and Rivne regions. The total area is around 40 300 km2that covers 2 114 settlements. According to the statistical data of 2013–2014, the population of the territory of the exarchate reaches 2 199 388 people.
For more effective and fruitful pastoral ministry, the exarchate of Lutsk is divided into three deaneries:
At the moment of the creation, 14 Greek Catholic parishes were active on this territory where 5 eparchial priests (of the Order of St Basil the Great and the Congregation of the Most Holy Redeemer), 5 monks, and 1 deacon worked with the help of priests from other eparchies. Today according to the data from 2015, there are 3 525 Catholics in the exarchate. Of them, 30 priests of whom 18 eparchial priests and 12 hieromonks carry out their ministry. Pastoral activity is concentrated in 27 parishes and monasteries.
The monasteries of the Order of St Basil the Great are in Lutsk and Volodymyr-Volynskyi. The Redemptorist priests have a house in Kovel. In total, on the territory of the exarchate, there are 17 monks and 4 nuns.
Location
Bishop
Since January 15, 2008, Exarch of Lutsk has been the Reverend Bishop Yosafat Oleh Hovera.
A cathedral of Lutsk is the Cathedral of the Nativity of the Blessed Virgin in Lutsk.
History
The exarchate was created according to the decision of the Synod of Bishops of the UGCC. On January 15, 2008, in the Vatican, it was informed that Pope Benedict XVI blessed the decision of the Synod of Bishops to establish a new Archiepiscopal Exarchate in Lutsk and assigned Fr. Yosafat Oleh Hovera, the priest of the eparchy of Ternopil-Zboriv to become the first Exarch of Lutsk. The new bishop was given the titular seat of Caesarian. It is important to mention that this church structure was a continuation of the eparchy of Lutsk which existed with breaks between the XVI-XIX centuries. A department of the bishop is located in the Church of the Nativity in Lutsk.
Shrines
Among the shrines of the exarchate of Lutsk are a church and a monastery of St Basil the Great in Lutsk where the relics of saint and martyr of the Catholic Church Josaphat Kuntsevych are kept. And another shrine is the Church of Holy Martyr Josaphat in Volodymyr-Volynskyi (Volyn region) where a piece of the relics of the patron of the church are kept.
Contacts
Address: St. Lvivska, 1 a, Lutsk 43024, Ukraine

Phone: +380 (97) 184-14-91
Email: [email protected]
Website: lutsk-ugcc.org.ua