Exarchate of Kharkiv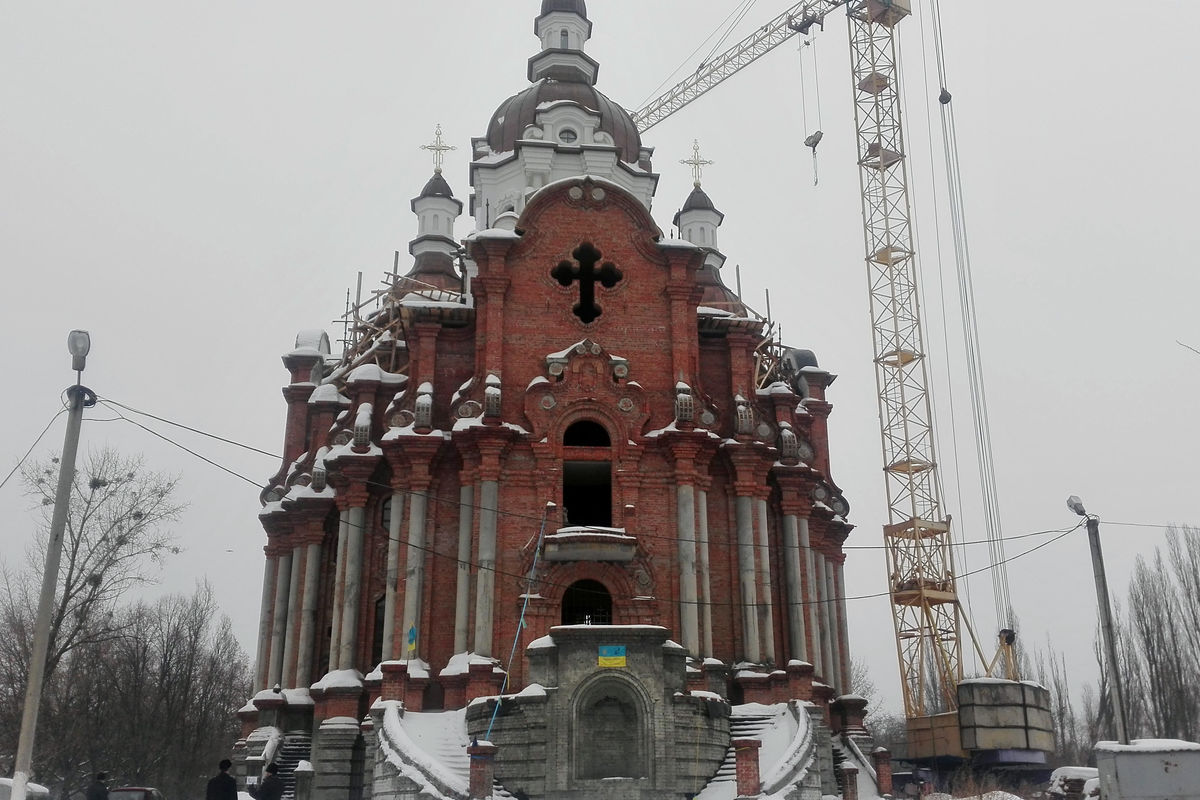 About
Exarchate of Kharkiv is a part of the Ukrainian Greek Catholic Church with a center in Kharkiv. The exarchate embraces the territory of the Kharkiv, Poltava, and Sumy regions. Thus, the total area of the exarchate is 83 997 km2 and unites 5 149 settlements. The population of the area achieves 5 232 500 people.
According to the data from 2016, the number of Catholics on the territory of the exarchate of Kharkiv is 6 thousand people. Twelve eparchial priests and two hieromonks perform their ministry for them. Besides this, in the exarchate, two monks and 5 nuns carry out their mission. In total, there are 18 parish communities.
Several male and female monastic communities operate in the exarchate. There are men monastery Svyato-Pokrovsky of the Order of Saint Basil the Great in Pokotylivka that is highly respected by local Greek-Catholics, women monasteries of sisters of Saint Vincent in Demenky (Kobeliaky district, Poltava region) who are responsible for House of Mercy where they bring up orphans; and monastery of sisters of Saint Joseph in Kharkiv who catechize children and youth, organize pilgrimages and camps. Also, sisters of the Order of St Basil the Great began their ministry in Poltava.
In 2014, the charity organization Caritas Kharkiv was established.
Since June 2014, regular worship has been performed in Kharkiv military hospital.
The exarchate regularly organizes training courses for priests, meetings, and retreats. Since 2016, it has organized annual walking pilgrimages from Kharkiv to Pokotylivka.
Besides this, the exarchate publishes the Christian magazine Christian Voice.
In the exarchate, the dialogue between UGCC and the Kharkiv-Poltava eparchy of UAOC about the eucharistic unity has been started.
Location
Materials
Bishop
Since April 2, 2014, the Reverend Bishop Vasyl Tuchapets has been the ruling eparch of the Exarchate of Kharkiv.
The Cathedral of the exarchate of Kharkiv is in the process of construction in Kharkiv.
History
On April 2, 2014, in the Vatican, it was informed that His Beatitude Sviatoslav Shevchuk, Major Archbishop Kyiv-Halych, due to the consent of the Synod of Bishops UGCC and conversation with the Apostolic See, created the Exarchate of Kharkiv in the Ukrainian Greek Catholic Church by separating his territory from the exarchate of Donetsk-Kharkiv. Thus, it is the youngest and the smallest exarchate of the UGCC.
The Synod of Bishops chose Fr. Vasyl Tuchapets from Kharkiv to become Bishop and Exarch. He priorly was Abbot of the monastery of Saint Basil the Great in Kyiv and provincial vicar. The new Bishop was given the titular seat of Centurions.
Shrines
Among the pilgrimage sites of the exarchate of Kharkiv is the Pokrovsky monastery of the Order of St. Basil the Great in Pokotylivka (Kharkiv district, Kharkiv region). This is the only full-fledged cathedral in the exarchate.
Contacts
Address: St. Korchahintsiv, 13/301, Kharkiv 61171, Ukraine

Email: [email protected]
Website: ugcc.kharkiv.ua