We communicated to Pope Francis that the myth of great Russian culture has evolved into racism: Head of the UGCC
September 18, 2023, 09:33
65
While listening to us, the Holy Father said: "I know that you are in distress because you are sometimes uncertain whether the Pope is with you. I assure you that I am with Ukraine, with the Ukrainian people." His Beatitude Sviatoslav, the Father and Head of the Ukrainian Greek Catholic Church, spoke about this in a traditional video address on the 83 rd week of the full-scale war that the Russian occupier brought to peaceful Ukrainian land.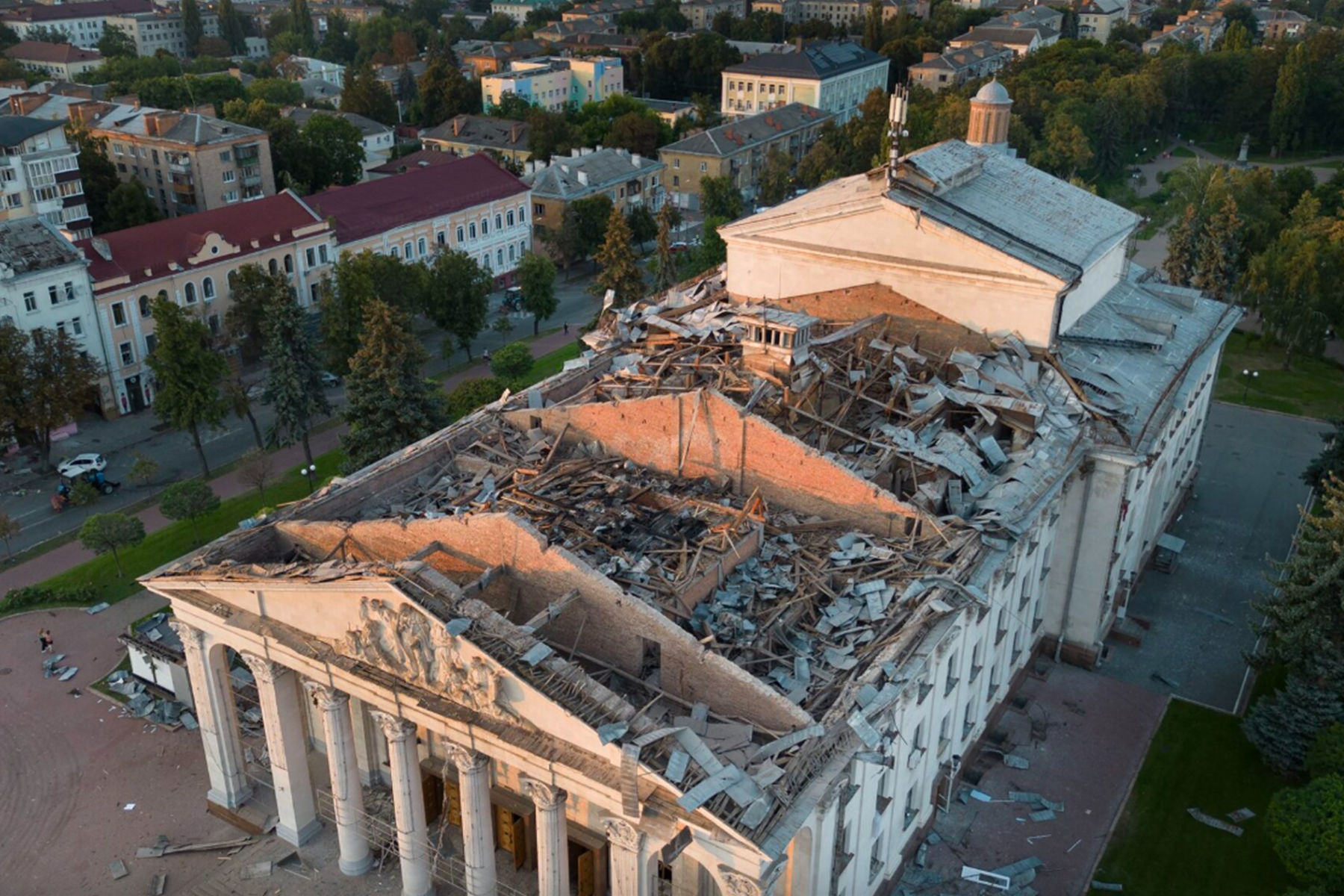 The Primate stated that the enemy is using all their available weapons against our homeland, from submarines to ultra-modern missiles and strategic aviation. Heavy, bloody battles are taking place along the entire front line. But our army, women and men, are liberating Ukrainian cities and villages step by step. Praying for them, thanking them for this week we have lived and fought back from the enemy, we say: Ukraine is standing! Ukraine is fighting! Ukraine is praying!
The Head of the Church noted that this week in Rome, the regular Synod of Bishops of the UGCC concluded, which was unprecedented in the history of our synodal work: "Forty-five bishops from all over the world came to Rome to speak with one voice, one heart, and one mind on behalf of long-suffering Ukraine to the whole world. The Synod of Hope was held, as we called it. Today, we can say that this hope did not betray us. Moreover, our expectations were exceeded."
"We felt," the Primate emphasized, "that the attention of the world community was concentrated on our actions here in Rome, that journalists, politicians, and public figures wanted to hear the voice of the Ukrainian Church. We spoke to the leaders of the Catholic Church not only within the Roman Curia but also around the world. Standing before the face of His Holiness Pope Francis, each of our bishops could speak to him on behalf of their nation, their diocese, and their people. And now we are returning home full of hope, assured that the Universal Church supports the Ukrainian people."
According to the Head of the UGCC, regarding the latest ideologies, Pope Francis remarked: "It is truly a tragedy when a great culture is subjected to manipulation by secular, state power and transforms into an ideology that brings death. And when this ideology infiltrates the Church, it is a great tragedy for the Christians of our time."
"Therefore, today we say: our bishops have accomplished their mission and are returning to their people to continue to pray and work for the glory of God and the good of the Ukrainian people," summarized the spiritual leader of Ukrainians.
Following this will be another important meeting of the Eastern Catholic bishops of Europe. This Sunday, the bishops from Ukraine and European countries arrived in Greece, to our community in Athens, to discuss ways to speak to the hearts of the European nations about the pain and suffering of Ukraine.
The UGCC Department for Information
See also