"Unbroken": the Head of the UGCC blessed the beginning of the "common cause of invincible people" in Kyiv
January 14, 2023, 19:07
17
On January 14, 2023, the "Unbroken" ecosystem — a national center for treatment, prosthetics, and rehabilitation, was introduced in Kyiv. The event began with a prayer of blessing, led by the Father and Head of the UGCC, His Beatitude Sviatoslav, in the Saint Sophia Cathedral.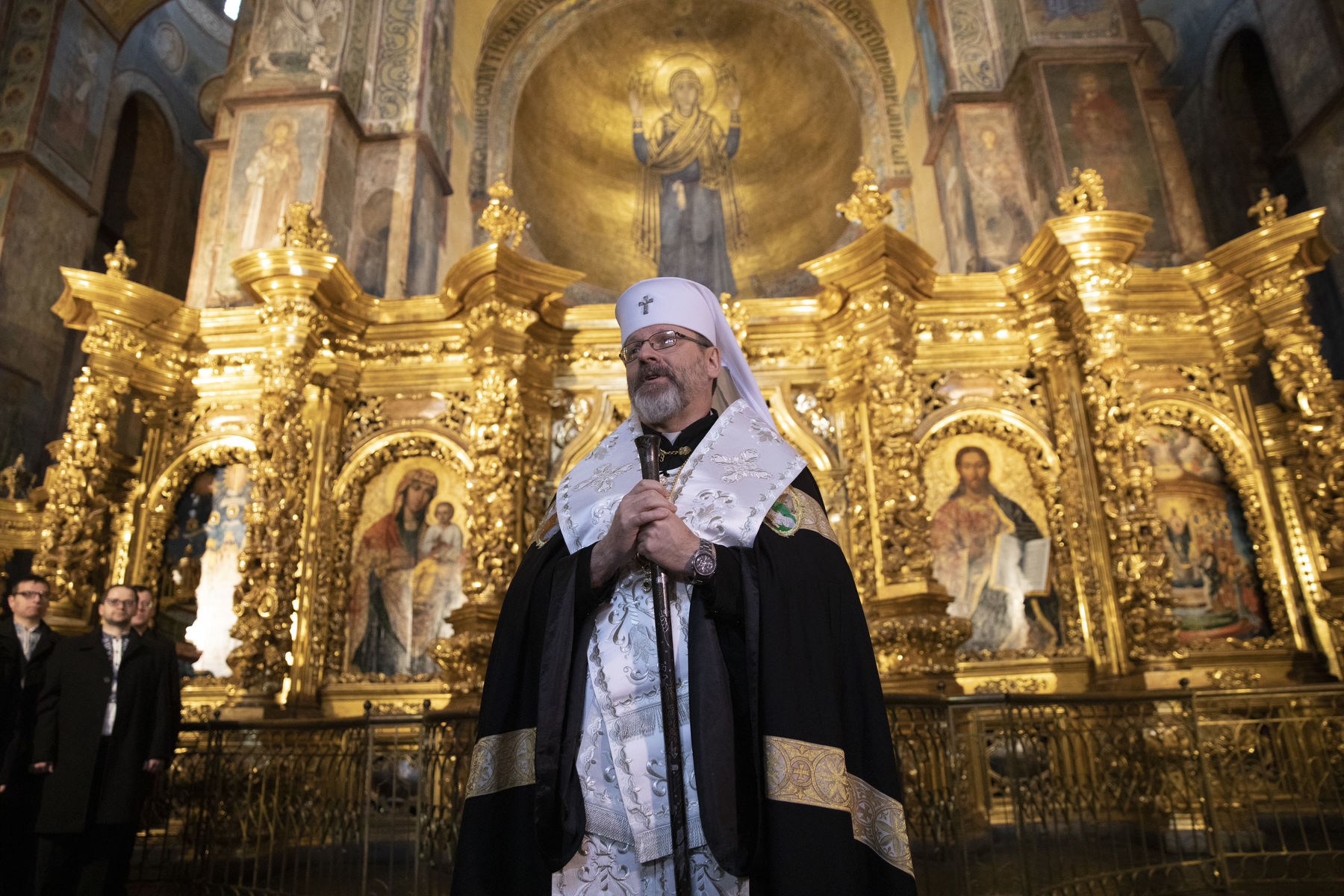 The Head of the UGCC called this event a historical one.
His Beatitude Sviatoslav called the National Rehabilitation Center "Unbroken" "a common cause of many people, a common cause of the invincible people." He emphasized that the secret of the invincibility of Ukrainians, which the world is looking for today, lies in unity — unity among themselves and Ukraine's unity with God-Creator.
The Head of the Church assures, today, the matter of healing the wounds of war unites everyone, and the Healer of the wounds of the souls and bodies of Ukrainians is the Lord. "He inspires our people to do the best, noblest deeds, assembling around this holy cause benefactors, our friends, and partners," the Primate explained.
Congratulating the participants of the presentation of the "Unbroken" ecosystem in the Saint Sophia Cathedral, the Head of the UGCC thanked everyone who contributed to the initiation of this cause. Furthermore, he assured that the Ukrainian Greek Catholic Church, along with other Churches and religious communities of Ukraine, public organizations, the state, and benefactors from all over the world will actively cooperate in implementing this project.
"Let this center of invincibility become a pilot project which will be adopted in other cities of our Motherland because this is a matter that we are just activating. I would like so much that the best opportunities and resources for the recovery of our indomitable warriors were available to all who need them, particularly in Ukraine, so we do not have to send our heroes for treatment and rehabilitation abroad. I am convinced that the whole world will come to Ukraine to take over this invaluable experience," mentioned His Beatitude Sviatoslav.
The UGCC Department for Information
See also