Ukrainian Bishops' Gift to the Pope: What Did They Present?
September 6, 2023, 14:49
130
During a meeting with His Holiness Pope Francis on September 6 in the Vatican, the Ukrainian Greek Catholic Church hierarchs passed to the Pope the personal belongings of the captive Redemptorist Fathers and an icon damaged by the war fire.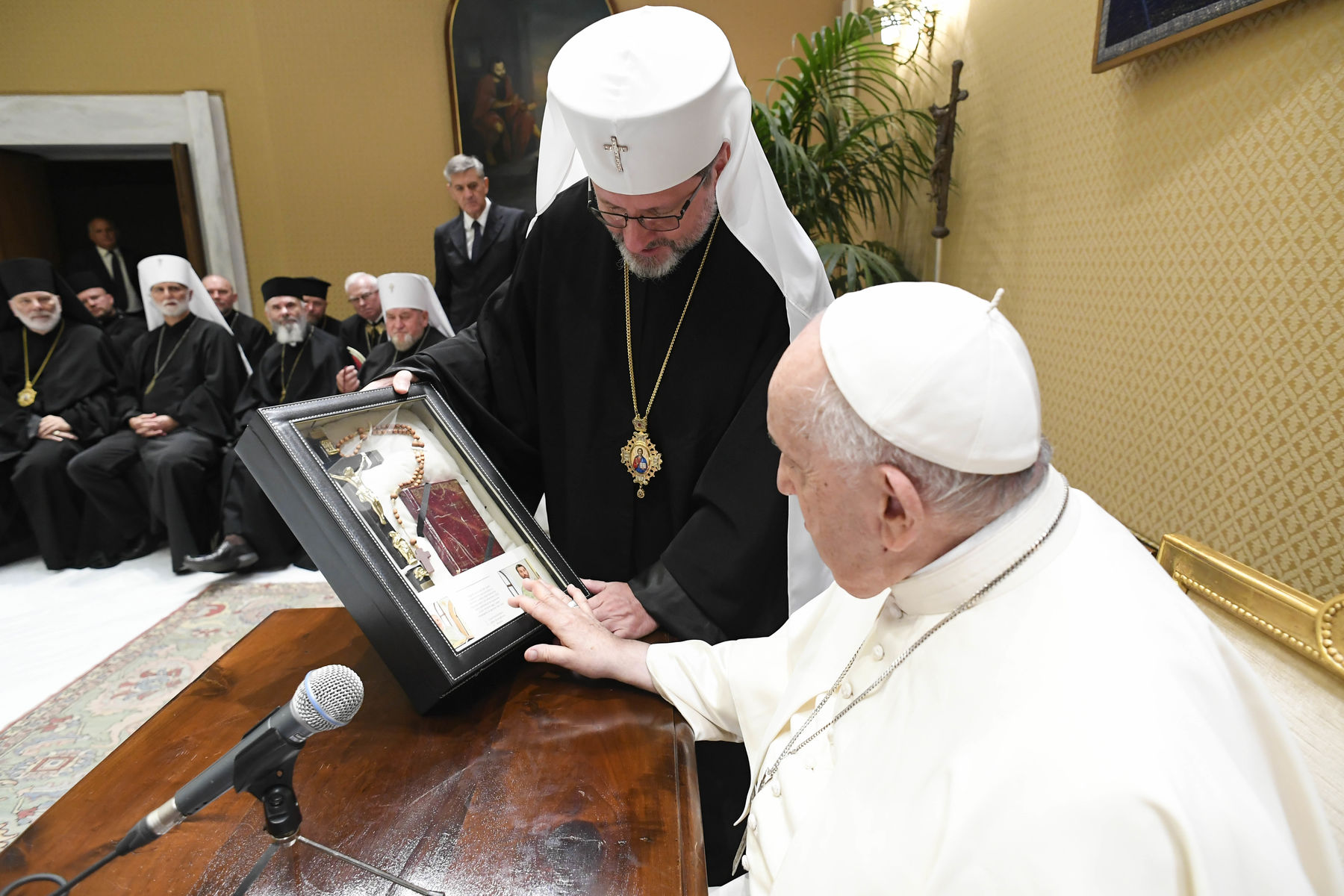 Among the personal belongings of the Ukrainian priests Fr. Ivan Levytsky and Fr. Bohdan Geleta arrested by the occupying Russian authorities in Berdiansk on November 16, 2022, are a missionary cross, a prayer book, and a rosary, as well as photographs of the clergy themselves.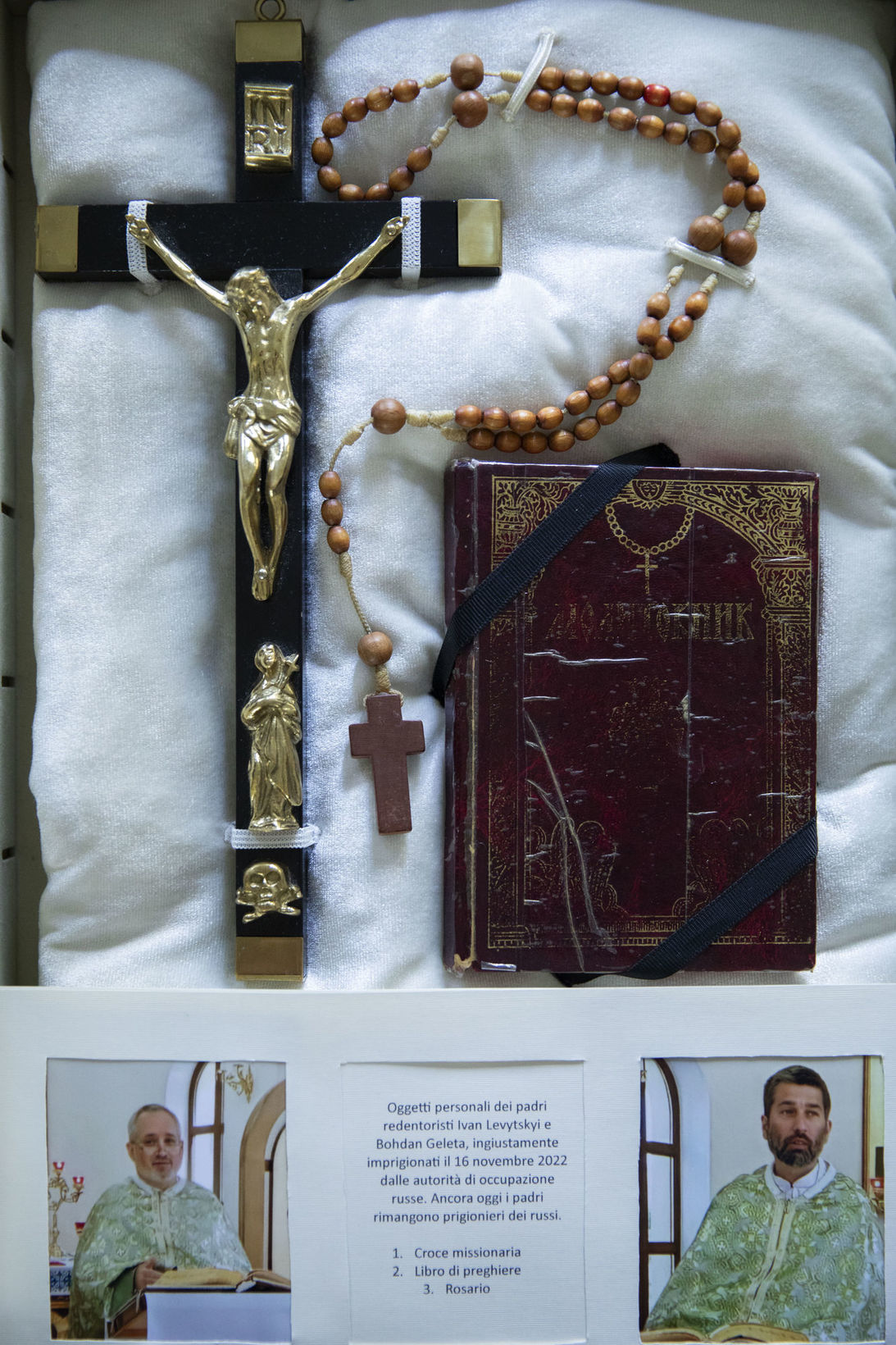 The Ukrainian bishops offered this gift to the Pope to thank him, first of all, for what he is doing to free Ukrainian prisoners. Thanks to the efforts of the Holy See, many Ukrainians have returned home from enemy captivity.
Similarly, the bishops hope that the belongings of the captive priests will remind the Pope of the many other prisoners who remain in Russian prisons, including the UGCC priests from Berdiansk. The bishops asked the Pope to remember them and not to cease to take steps for their release.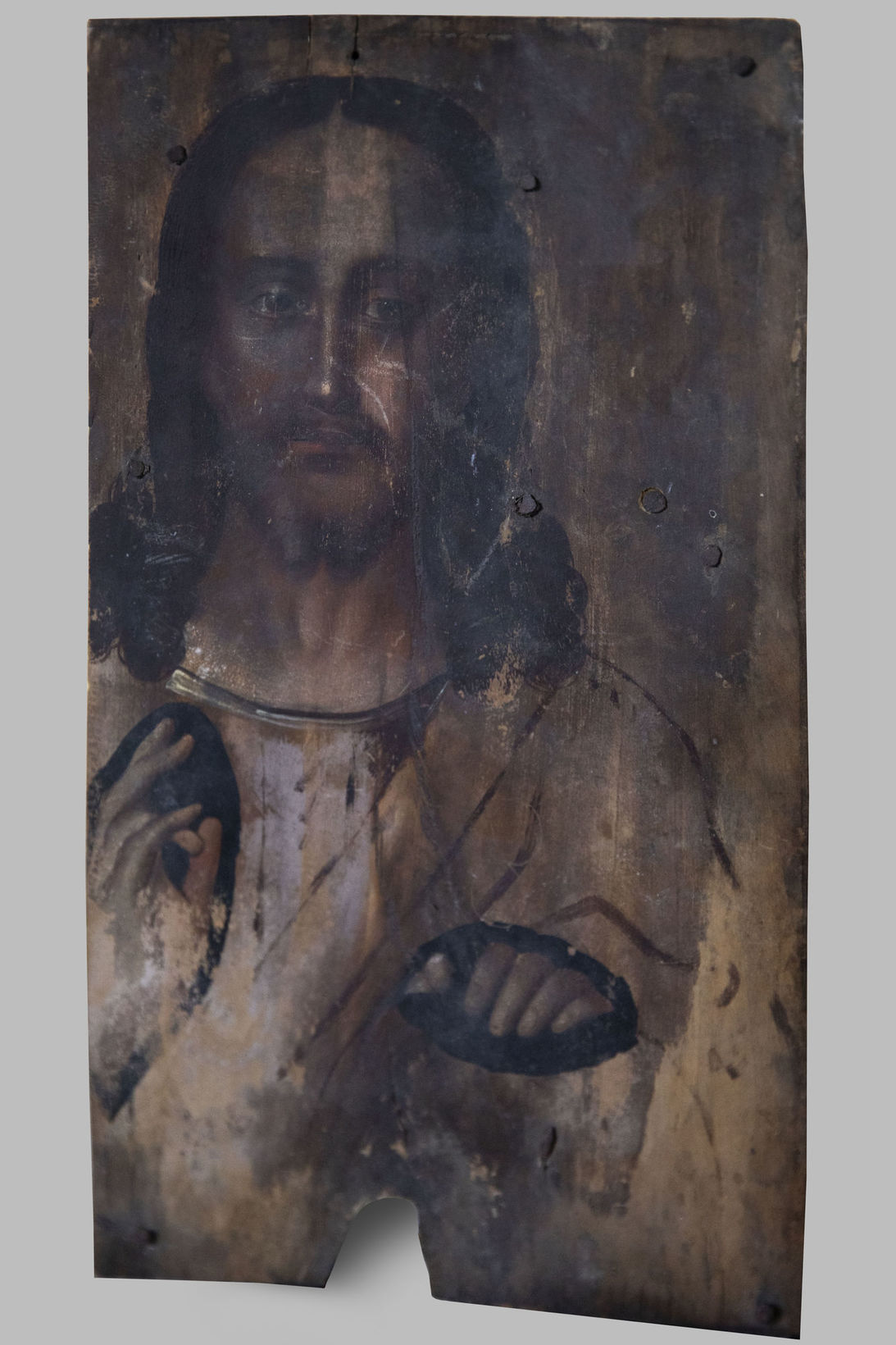 The icon of Jesus Christ, presented by Ukrainian bishops to the Pope, was damaged in a fire in the church village of Chervone, Zaporizhzhia region, near Gulyaypole. After the village was de-occupated, the Ukrainian military handed it over to the Ukrainian Greek Catholic Church chaplain.
The icon from the church burned down by Russian shelling is a reminder that Russia is fighting in Ukraine not only with the army but also with civilians, destroying sacred buildings. At the same time, this icon is a testament to the fact that God Himself is suffering together with the Ukrainian people, the innocent victims of Russia's unjust aggression, and in the body of this people.
As we reported, on the morning of September 6, the bishops of the Synod of the Ukrainian Greek Catholic Church had a private audience with the Holy Father Francis in the Vatican. In a frank conversation, the hierarchs of the UGCC expressed the Ukrainian people's pain, suffering, and some disappointments.
The UGCC Department for Information
See also