The UGCC monasticism presented to Pope Francis robes depicting the crucifixion of Jesus Christ and long-suffering Ukraine
November 9, 2022, 12:59
17
On Wednesday, November 9, the II International Assembly of Superiors of the UGCC began in Rome (Italy). Previously, monks and nuns had taken part in the general audience of the Holy Father Francis. In the end, they presented a gift to the Pope — robes with the crucifixion of Jesus Christ and long-suffering Ukraine.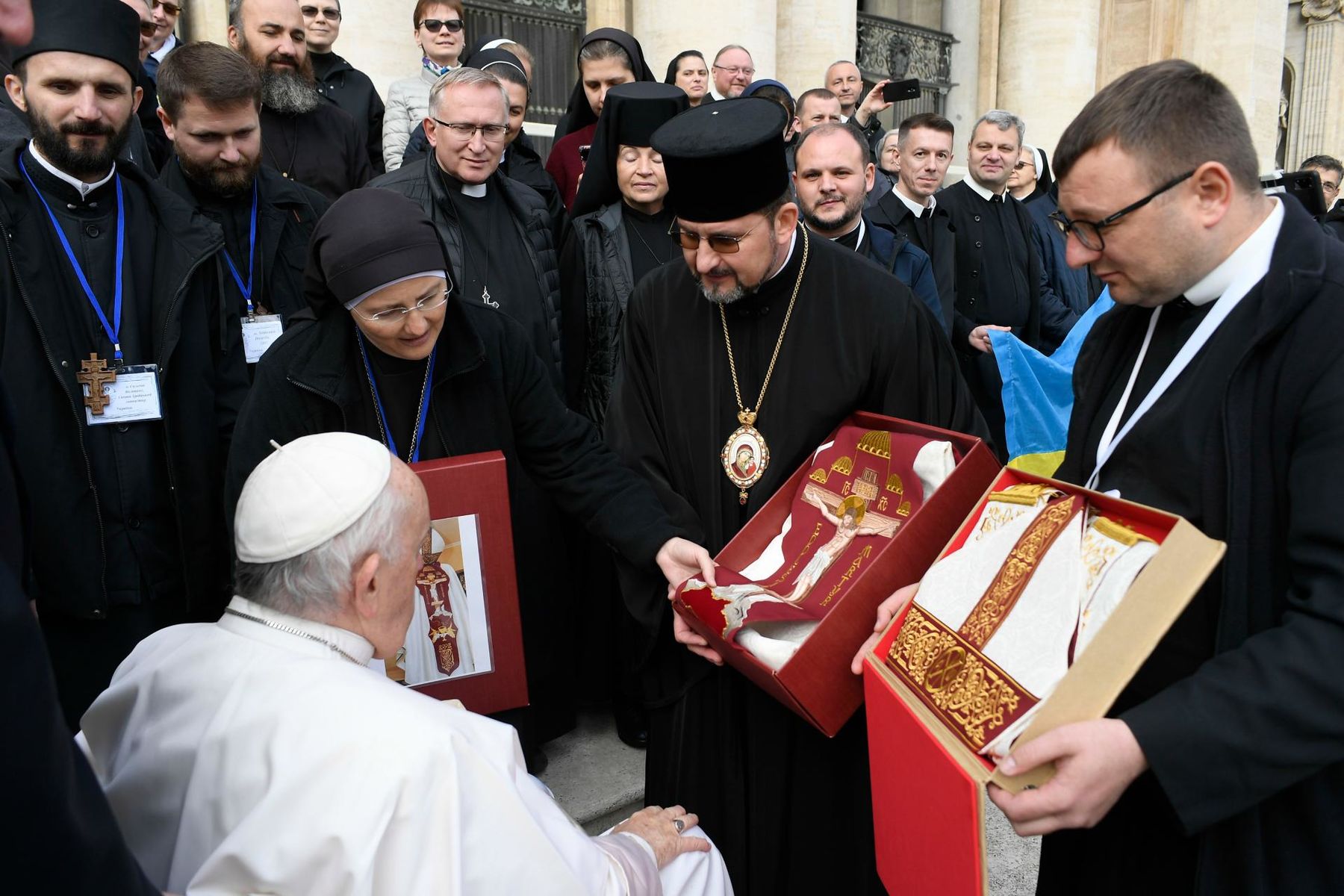 Фото: Vatican Media
Sister Maria, the superior of the Congregation of the Sisters of the Incarnate Word, who made this gift, said that the image on the robes aims to show the Ukrainian Church as a Church of martyrs, as Saint Pope Ivan Paul II once spoke.
"Our Church has confirmed its unity with Peter through the blood of martyrs since the beginning of its creation. We have examples of the holy martyr Josaphat Kuntsevych and many martyrs of the 20th century," said Sister Maria.
After the general audience, Holy Father Francis personally approached the Ukrainian monks and nuns and spent a few minutes with them. They had arrived in Rome for the Assembly of Superiors of the UGCC. Then, greeting in Ukrainian with "Glory to Jesus Christ!" the Pope expressed his concern and support for the suffering of Ukraine. Therefore, giving him under the special protection of the Mother of God, he invited them to pray together to the Mother of God for peace in Ukraine.
Фото: Vatican Media
The Pope, with monasticism, said, "Hail, Mary." He continued to pray for all the children who were left without parents and for all the victims of the war. The Holy Father asked the consecrated persons to pray for two peoples: for the people "attacked" — Ukrainians, and for the people "who attacked" — Russians.
Accepting the gift — liturgical robes with the crucifixion of Jesus Christ and long-suffering Ukraine, the Pope thanked for it, once again calling Russia's war against Ukraine cruel and hateful.
Bishop Mykhailo Bubniy, head of the Patriarchal Commission for Monastic Affairs of the UGCC, invited Pope Francis to Ukraine.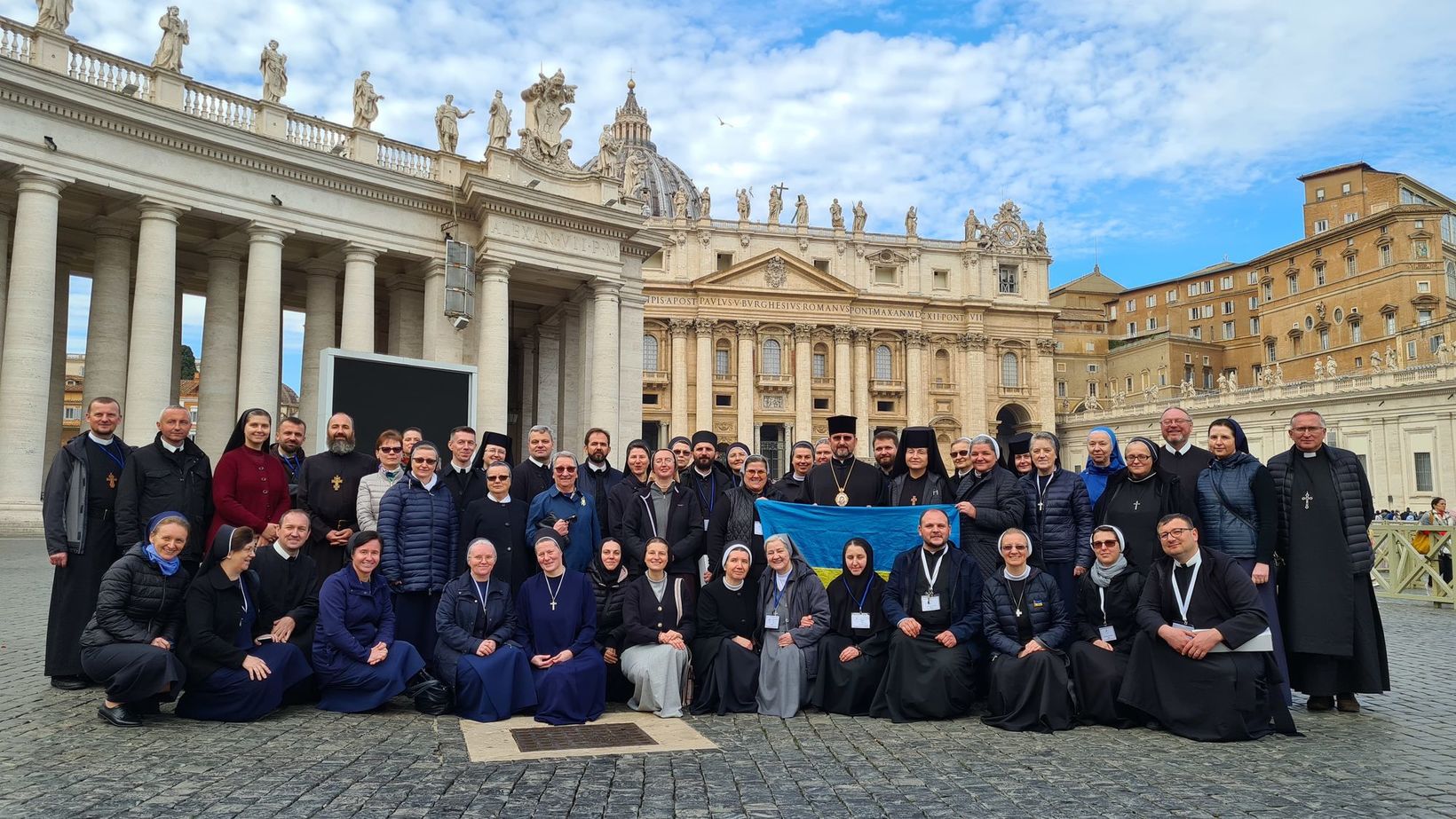 "The Pope was very concerned and worried about Ukraine. Even in his today's catechism, aspirations and appeals to God for peace in Ukraine were repeatedly voiced so that the war would end as soon as possible. Therefore, it is apparent that the Holy Father is close to Ukraine, worried, and, of course, I invited the Pope to visit Ukraine, to come to Ukraine to support us in this challenging time of Russian aggression. The Pope expressed his desire and said to pray with this intention," said His Excellency.
The UGCC Department for Information
See also