The Head of the UGCC Expresses Condolences to the UCU Rector on the Death of His Father
September 20, 2023, 11:51
29
On September 19, 2023, at the age of 87, Mr. Dmytro Dobko, father of the Rector of the Ukrainian Catholic University, Mr. Taras Dobko, fell asleep in God. The Father and Head of the UGCC, His Beatitude Sviatoslav, expressed his condolences to the family of the deceased and assured them of his prayers for the newly reposed.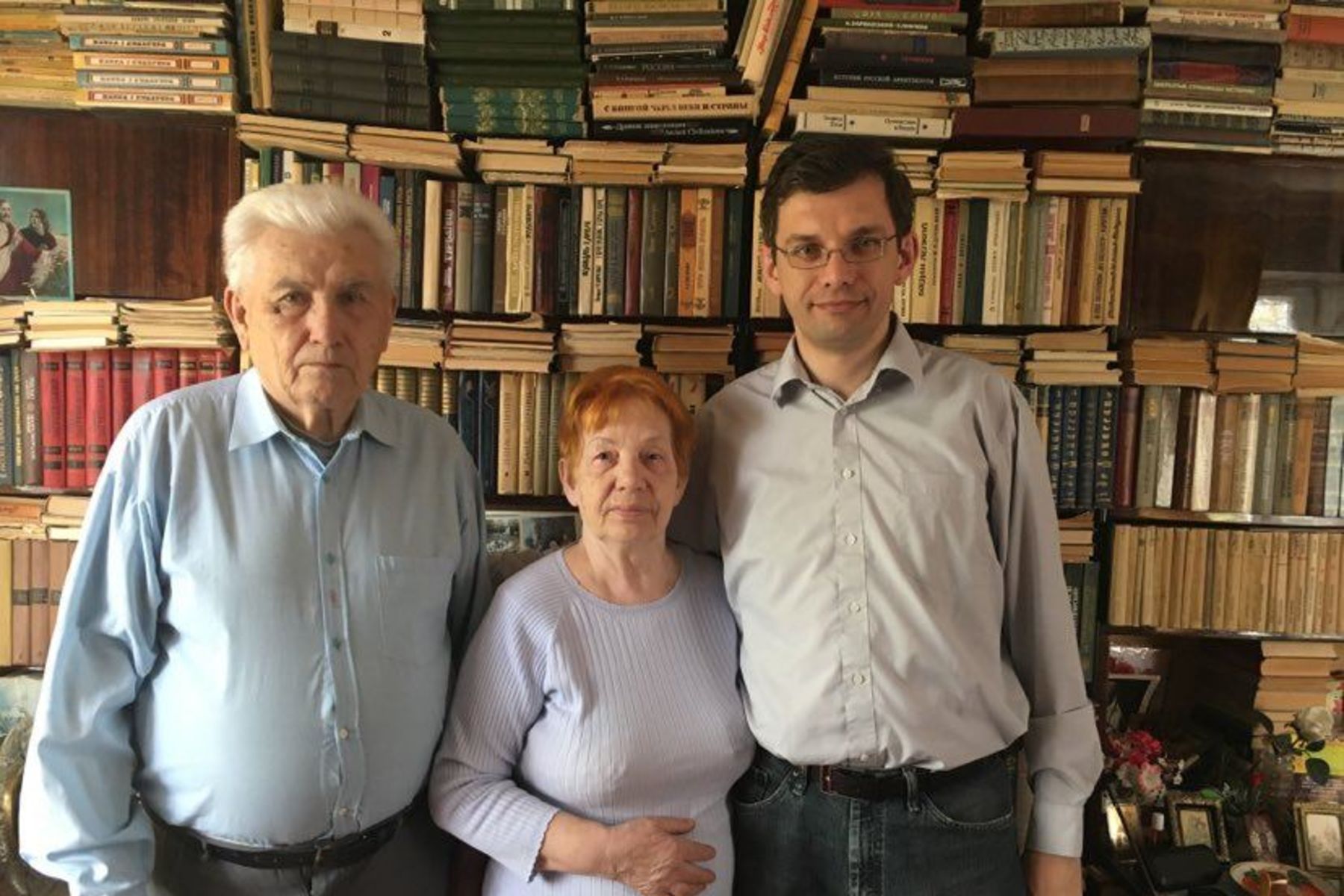 Taras Dobko with his father Dmytro and mother Maria
"A father is a man who represents the Lord God in the life of his children, teaching them by his own example the eternal truths rooted in his faith, teaching them to live in a way they would not be ashamed of their actions in front of their descendants. Today, we can confidently say that your father fulfilled with dignity this life task entrusted to him by the Creator, who gave him children and grandchildren he loved very much," the Head of the UGCC wrote in his letter of condolence.
According to the Primate, the Dobko family, saying goodbye to their husband, father, and grandfather, is gaining another heavenly guardian who will continue to pray for them, as he always did when he was with them. "May the goodness Mr. Dmytro instilled in your soul be a reason for your endless gratitude to the Almighty. May God's peace come to your heart!"
Wishing to support the family in the difficult moment of losing their father, His Beatitude Sviatoslav recalled the words of Jesus Christ from the Holy Scriptures: "I am the resurrection and the life. He who believes in me will live even though he dies!" (John 11:25).
"Your likeness, O Christ, grant to the one who has been united with you, where there is a dwelling place for those who rejoice and the voice of pure joy. In blessed sleep grant eternal rest, O Lord, to a newly reposed Dmytro", the Primate added in conclusion.
The UGCC Department for Information
See also