The Episcopal ordination of Fr. Andrii Khimyak will take place in the Patriarchal Cathedral of the UGCC
February 19, 2023, 11:00
67
The Episcopal ordination of Fr. Andriy Khimyak, who was appointed as the auxiliary bishop of the Kyiv Archeparchy of the UGCC, will take place on Sunday, February 19, 2023, in the Patriarchal Cathedral of the Resurrection of Christ in Kyiv. The hierarchical Divine Liturgy will start at 11:00.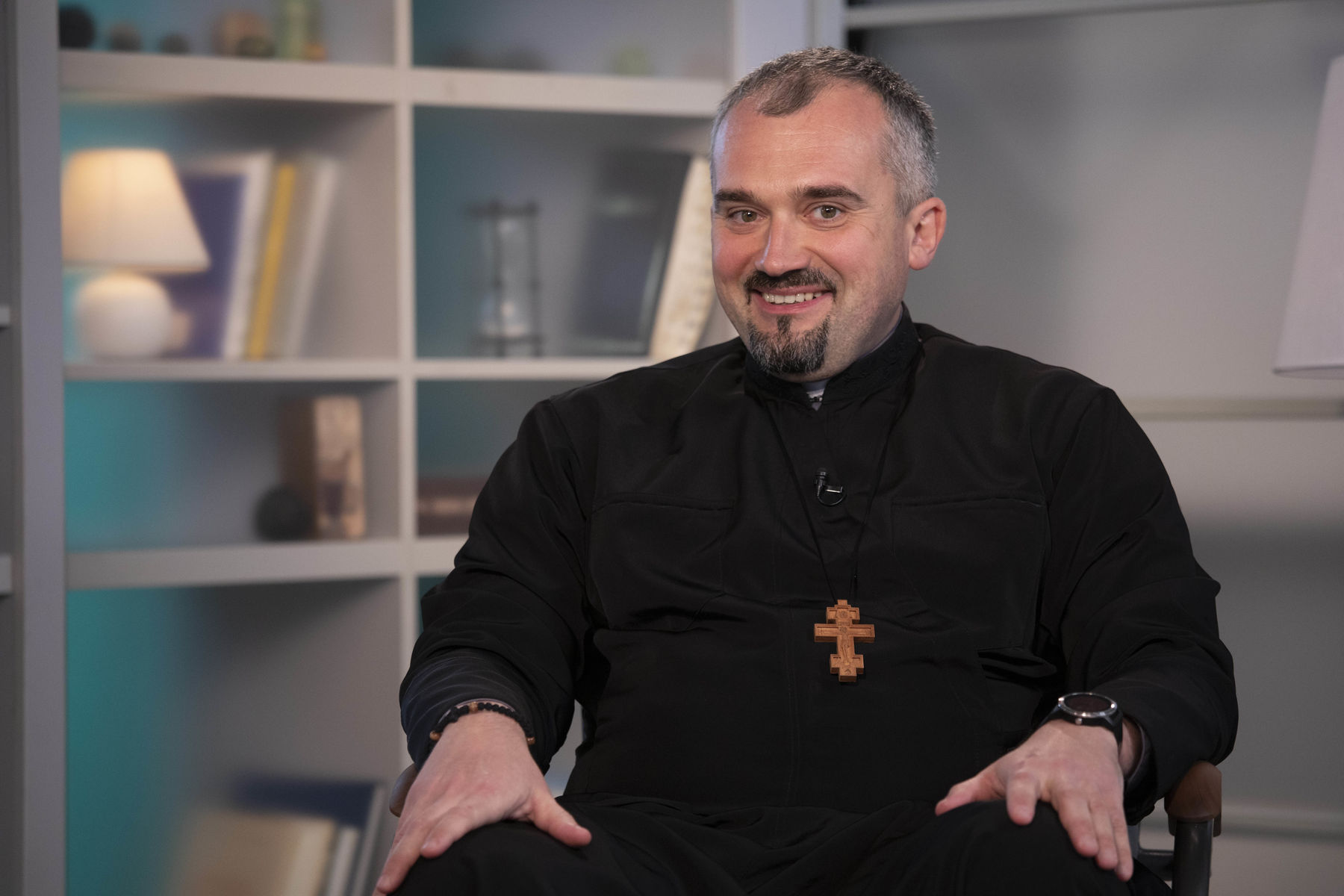 Father and Head of the Ukrainian Greek-Catholic Church, His Beatitude Sviatoslav, will preside at the Liturgy and will be the main consecrator. Bishop Bohdan Dziurach, Apostolic Exarch in Germany and Scandinavia, and Bishop Stepan Sus, Curial Bishop of Kyiv-Halych, will be co-consecrators.
The day before, February 18, at 6:00 p.m. the Great Vespers with the Rite of Episcopal Nomination will start. "Zhyve TV" will broadcast these events.

On November 3, 2022, the Vatican announced that the Synod of Bishops of the UGCC had elected Father Andriy Khimyak as the bishop-auxiliary of the Kyiv Archeparchy of the UGCC, to whom the Holy Father Francis gave his consent, appointing him the Titular See of Cuicul.
Biography
Fr Andriy was born on April 13, 1981, in Lviv in a family of Mykhailo and Hanna Khimyak.

Since 1995, he was one of the altar servers of St. George's Cathedral in Lviv and had an opportunity to strengthen his faith and observe examples of excellent priests.

From 1998 to 2005, he studied at the Holy Spirit Lviv Theological Seminary. From 2005 to 2008, he studied in the licentiate program at the Pontifical Oriental Institute in Rome (Faculty of Eastern Ecclesiastical Sciences)

His Beatitude Sviatoslav ordained him as a deacon on May 9, 2012, and as a priest on November 4, 2012.

In September 2009, he began his work in the Secretariat of the Synod of Bishops as an assistant to Bishop Bohdan Dziurach, Secretary of the Synod of Bishops. In September 2016 he was appointed a deputy secretary of the Synod of Bishops. Since April 2021, he has been acting secretary of the Synod of Bishops.

From 2008 to 2013, he taught the course "Eastern Christian Spirituality" at the Distance Learning Master's Degree Program in Ecumenical Studies Institute at the Ukrainian Catholic University. Since 2014, he has been a lecturer at the Three Holy Hierarchs Major Seminary in Kyiv.


Information Department of the UGCC
Locations
See also