Support for recovery after the war: CNEWA President visits Irpin and Makariv
August 23, 2023, 20:26
58
On August 23, before Ukraine's Independence Day, Monsignor Peter Vaccari, president of the CNEWA charitable organization, made a solidarity visit to Kyiv. Specifically, he visited Irpin and Makariv, where people in need received humanitarian aid from the Patriarchal Foundation "Wise Cause" near the point of invincibility.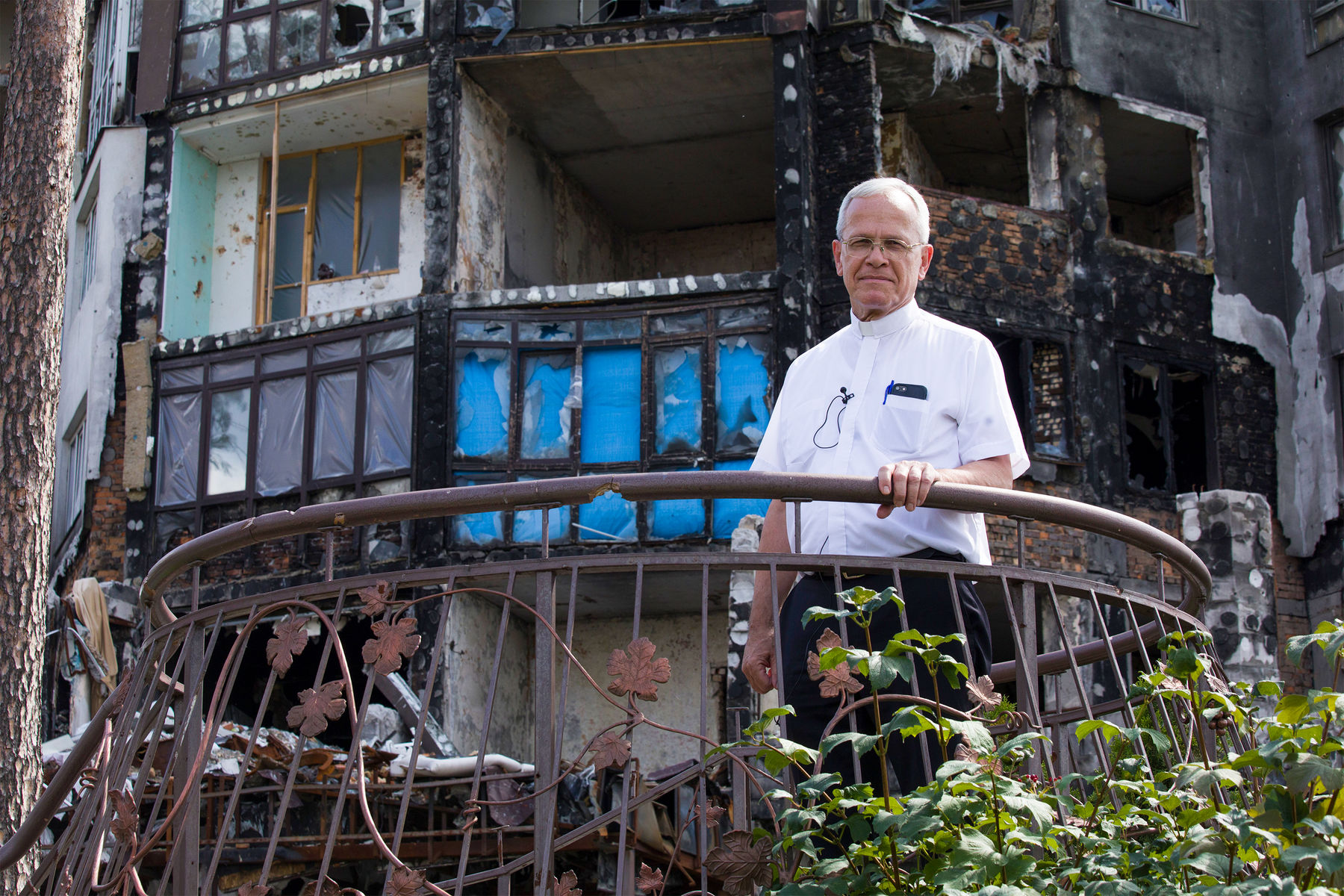 Іn June, the president of the CNEWA charitable organization visited Lviv. Upon visiting the cities that the aggressor occupied in the first months of Russia's full-scale invasion, Monsignor Peter Vaccari noted that he had once again witnessed the indomitability of the Ukrainian people.
"First of all, this is a significant testimony for many of our benefactors from Canada and the United States to see the suffering of the Ukrainian people, especially in this region in Irpin, Bucha, and Makariv, to respond to the suffering and to see what aid is being provided to those in need in the form of food packages and psychological support. All this is to help local communities recover from the war," said Monsignor Peter Vaccari.
It is worth noting that the CNEWA charitable organization, chaired by Peter Vaccari, has been actively involved in helping Ukrainians afflicted by the war since 2014. In particular, CNEWA has directly contributed to the financing of food parcels. In 2022–2023, the organization invested more than USD 1 million in such humanitarian packages alone.
In this regard, the Patriarchal Economist of the UGCC, Fr. Lubomyr Yavorsky, expressed his sincere gratitude to CNEWA for the longstanding cooperation and assistance to Ukrainians.
"One of the biggest projects for which we sincerely thank you and which you could see today is the collection of food packages and their delivery to those who need it most in different parts of our Ukraine," said Fr. Lubomyr Yavorsky.
The UGCC Department for Information
See also