President of the CNEWA Charitable Organization visited Ukraine and assured of further support
On June 6, Msgr. Peter Vaccari, President of the CNEWA Charitable Organization, visited Ukraine. His visit aligned with the proceeding reports of the Kakhovka hydroelectric dam breach and evacuating people from the flooded regions.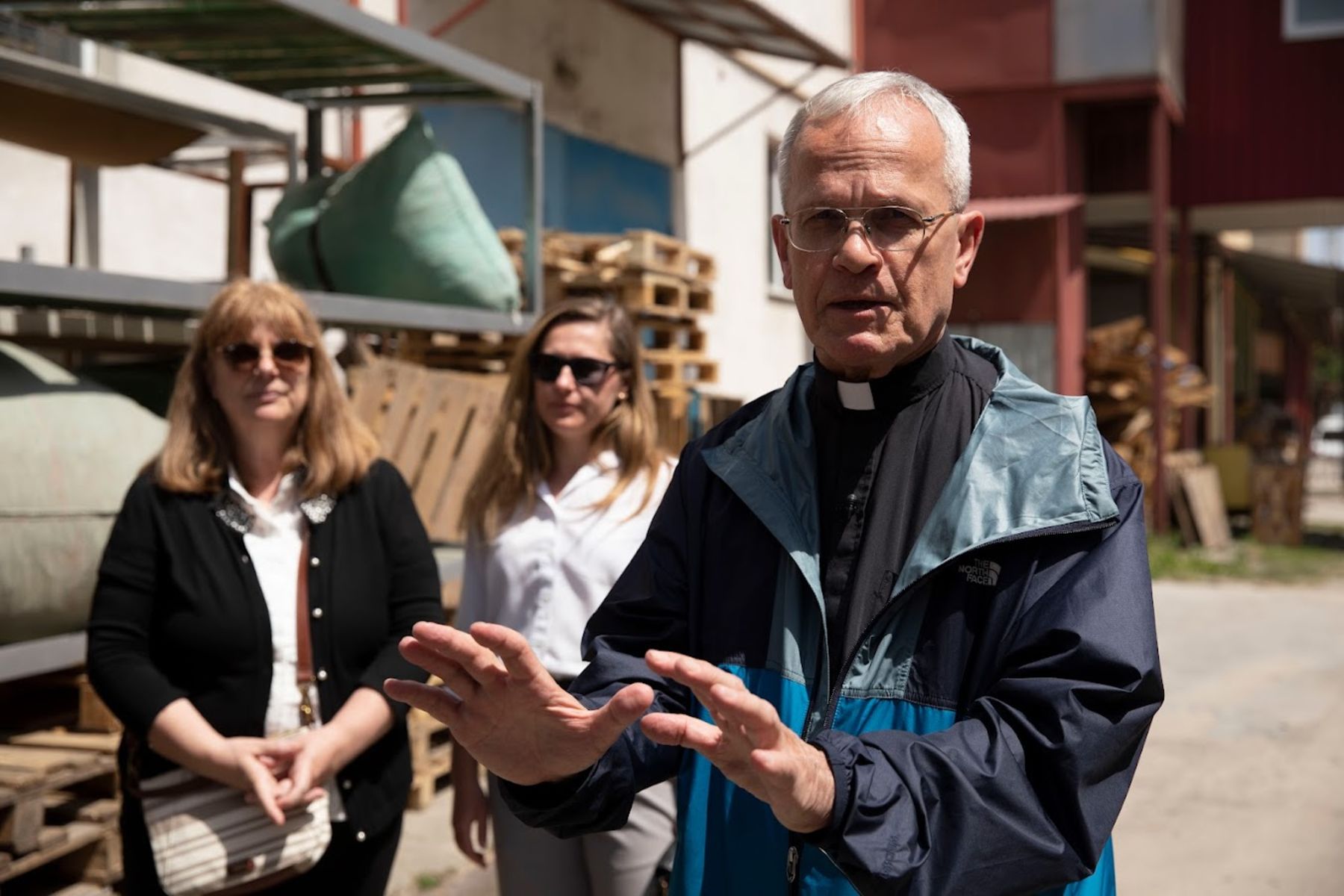 Monsignor Peter Vaccari's visit aims to show support for the courageous Ukrainian people, get acquainted with the charitable activities of the Ukrainian Greek Catholic Church, particularly with the projects and initiatives supported by his organization, and assure further support and assistance.
"We came to present CNEWA as an agency of hope. We are trying to give hope to the internally displaced people. The recent situation of the hydroelectric power plant explosion is a serious case. It is an ecocide. And it is terrible! We are here to give hope. We are also here to provide support and solidarity. Especially to the people who are giving their lives, the military, and the journalists who are telling these stories," the president of CNEWA emphasized.
From year to year, the CNEWA Charitable Organization supports dioceses, exarchates, monastic communities, the Kyiv Seminary, and many projects of the Patriarchal Curia of the Ukrainian Greek Catholic Church.
"For many years, CNEWA has been actively supporting pastoral projects of the Ukrainian Greek Catholic Church at the church and local levels, including, most recently, the initiatives of medical and military chaplaincy," Wise Cause Patriarchal Foundation notes.
"After the full-scale invasion, CNEWA, together with the Ukrainian faithful from Canada, was one of the first to respond to the urgent humanitarian needs of the Ukrainian people by supporting projects to provide food packages to residents of frontline areas and to settle internally displaced persons in church facilities, purchase medical equipment for military hospitals, etc.", the commentary reads.
Peter Vaccari had the opportunity to visit the warehouse of the food parcels and see for himself how the boxes are packaged and distributed.
According to Fr. Taras Sydilo, administrator of the parish community of St. Elijah the Prophet in Makariv, the Wise Cause Patriarchal Foundation regularly delivers to the parish the necessary assistance for IDPs who have left the occupied and affected regions of Ukraine and settled there. "We try to support these people constantly and can do so thanks to the charitable organizations CNEWA and Wise Cause," the priest emphasizes.
"We saw great hope. We saw how grateful people are. They were able to find their second home here. They are extremely grateful to all the priests, sisters, and faithful of the Ukrainian Greek Catholic Church who embraced them with God's love," said Anna Dombrovska, project manager of the CNEWA charitable organization, at the end of the visit.
The UGCC Department for Information
See also