"Sing us a song of peace and love": His Beatitude Sviatoslav solemnly declared the Year of Patriarch Lubomyr Husar
February 26, 2023, 20:14
109
On Sunday, February 26, 2023, on the 90th anniversary of the birth of His Beatitude Lubomyr Husar, during the Divine Liturgy at the Patriarchal Cathedral of the Resurrection of Christ in Kyiv, the Father and Head of the UGCC, His Beatitude Sviatoslav, following the decision of the 93 rd session of the Synod of Bishops of the UGCC in Ukraine, solemnly declared the Year of Patriarch Lubomyr Husar in the UGCC in Ukraine "for the reconstruction, restoration, and victory of Ukraine."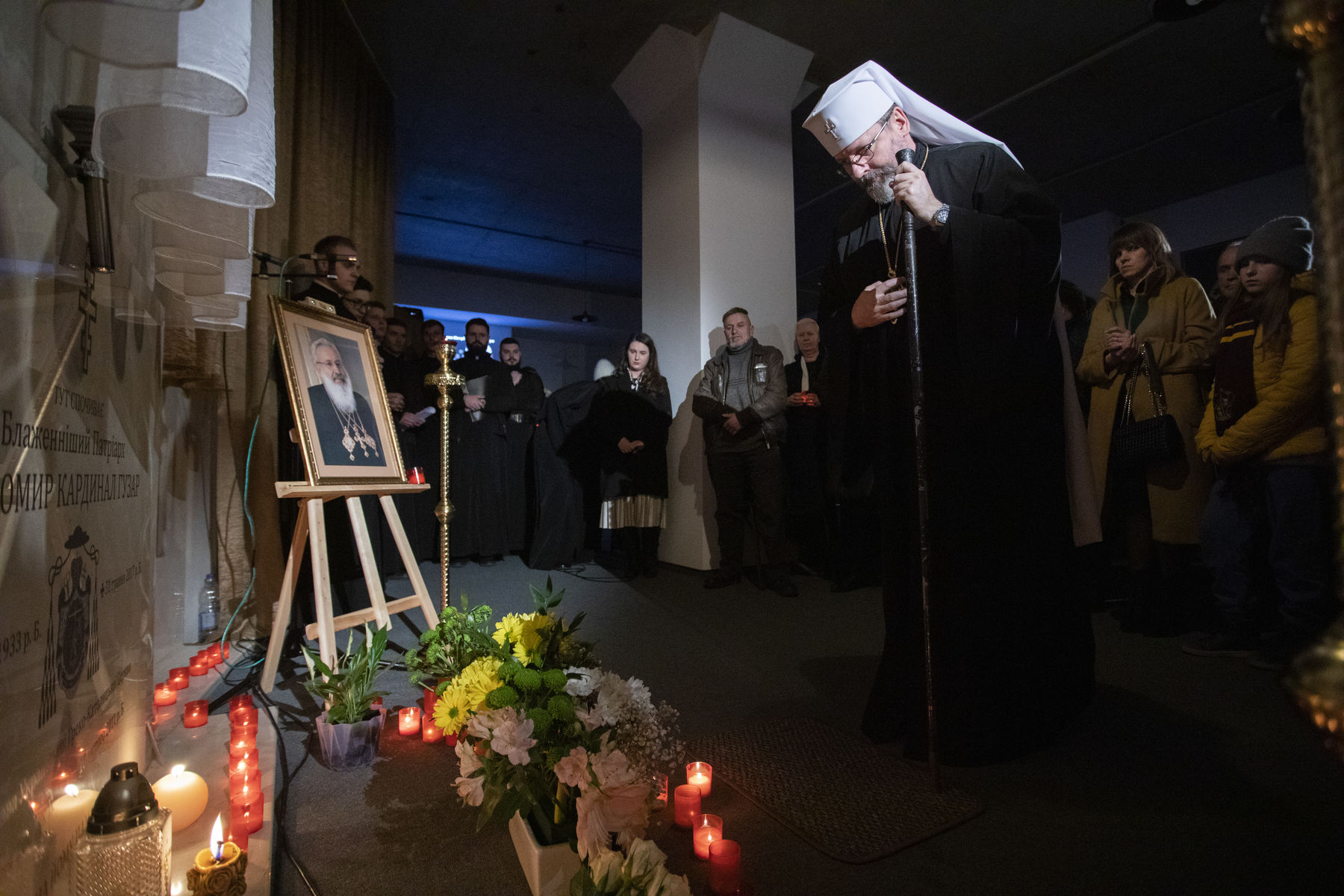 In declaring 2023 the Year of Patriarch Lubomyr, His Beatitude Sviatoslav emphasized the importance of honoring his memory and listening to his word and wisdom. According to him, His Beatitude Lubomyr, as the newest Ukrainian kobzar, sang a whole epic of peace and love to Ukrainians because he saw the strength and future of Ukraine.
The Head of the UGCC noted that this day is an excellent opportunity to discover the Church's and the Ukrainian people's treasure, which reveals our true selves and fills our hearts with peace and love.
"Today, we thank the Lord for giving our Church and our people a great Ukrainian, a great father and teacher of our Church, His Beatitude Lubomyr Husar. Today we celebrate the 90th anniversary of his birth," said the Father and Head of the UGCC.
"He believed in Ukraine's victory over any aggressive neighbors. He believed and taught us that destruction, hatred, and death never have the last word. Instead, he taught us to rebuild and build tirelessly. He knew how to recover the souls of his spiritual children. It is no coincidence that the Lord is giving us his 90th birthday this year, which for us should be the year of Ukraine's victory in an unjust war, the year of reconstructing the state," emphasized His Beatitude Sviatoslav.
After the Divine Liturgy, His Beatitude Sviatoslav, in concelebration with the bishops and priests and the presence of young people and the faithful, held a memorial service for His Beatitude Lubomyr in the crypt of the cathedral. This was followed by a memorial evening organized by Lubomyr's Generation community.
"On February 26, 2022, His Beatitude Lubomyr Husar would have turned 89. On February 26, 2022, the occupiers planned to declare the final victory over Ukraine. These are the same three days in which Ukraine was to fall. We would never again be able to gather here, speak our native language, and pray to God. Today, February 26, 2023, His Beatitude Lubomyr would have turned 90 years old, and we are here in the crypt of our cathedral. We are here with our heavenly father. We are here because we are alive, free, and remain intact," said the event organizers.
The UGCC Department for Information
See also