Representatives of various denominations pray in Zaporizhzhia for the victims of the terrorist attack and Ukraine's speedy victory
After the tragic events of that night in Zaporizhzhia, representatives of religious denominations gathered for a morning bible reading to pray together. Among those present was Bishop Stepan Meniok, Exarch of Donetsk of the UGCC.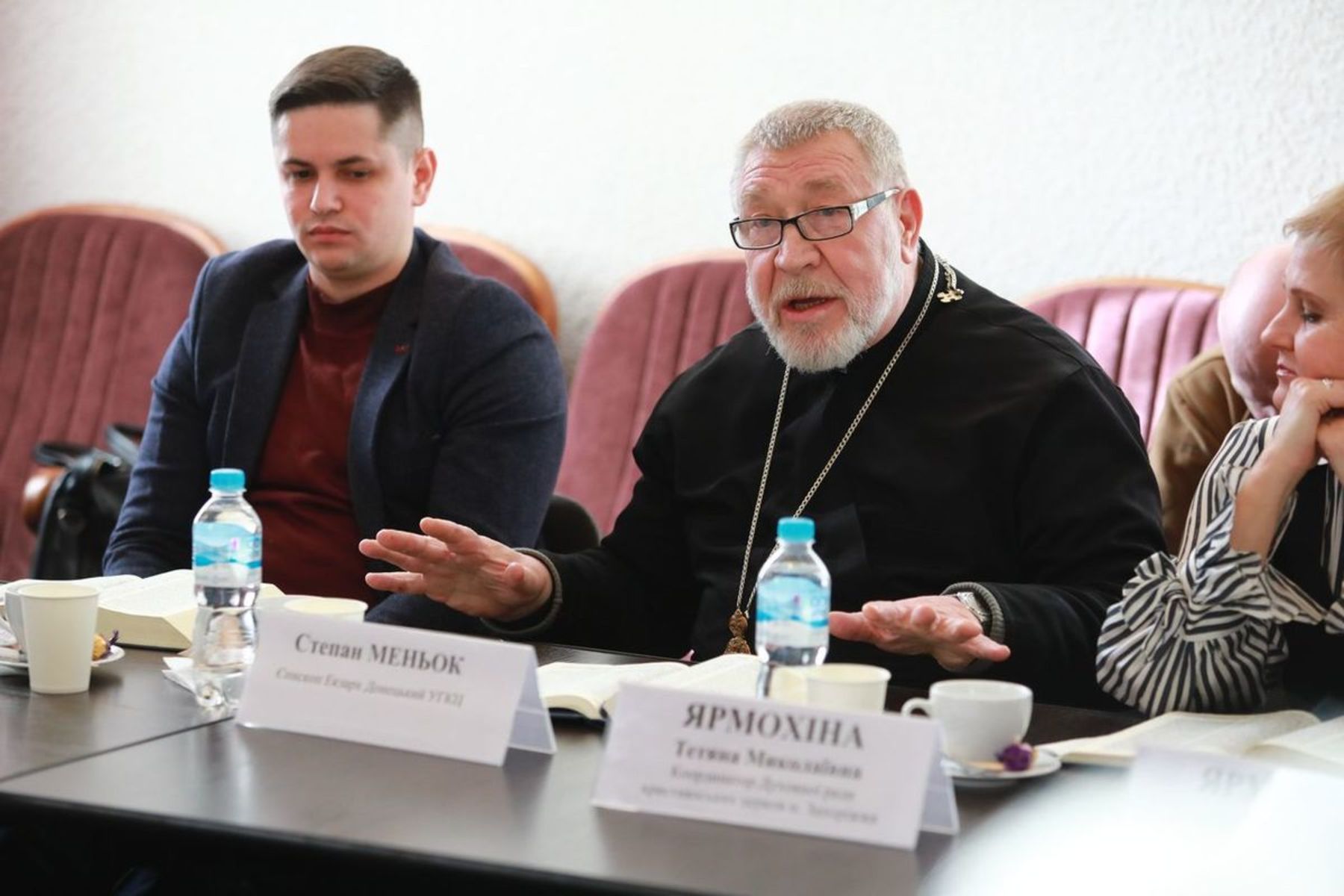 "Today, the Sermon on the Mount was preached in the regional center. According to theologians, the Lord says to seek the truth and the Kingdom of God first. He gives protection, especially in difficult times of a full-scale invasion of our territory, when the truth is on the side of Ukraine. Moreover, religious centers of Zaporizhzhia region provide active pastoral care in difficult times for the whole of Ukraine and provide charitable assistance to all those in need," the Department of Culture and Information Policy of the Zaporizhzhia Regional State Administration said in a statement.
"When I read the line with the words 'blessed are those who are persecuted for the righteousness,' I remembered the tortured boys and girls in torture chambers. Having participated in liberating prisoners of the Kremlin, I am sure our strength lies in unity. We will repel all the enemy's attacks and liberate our territories and prisoners from the occupiers. And together, we will begin to rebuild the state for our children. Thank you very much for your prayers for the victims of the evil missile attack, the entire Ukrainian people, and our defenders and prisoners. Now there is only one wish — a speedy victory, which belongs to us. Yet, until then, everyone must work for the victory," summarized the head of the Zaporizhzhia Regional Military Administration, Yuriy Malashko.
Bible readings have become a tradition in Zaporizhzhia since 2016. Today, faith unites society, and unity gives impetus to good deeds and spiritually supports all those in need. Thus, after the joint prayer reading, representatives of different religious denominations headed to help to bear the war burden.
The UGCC Department for Information
based on the materials of the department for culture and information policy of Zaporizhzhia Regional Military Administration
Locations
See also