"Lent is a time when you need to extricate yourself from under the rubble," His Beatitude Sviatoslav
February 27, 2023, 10:06
151
Each sin we commit is like a deadly missile that destroys me, my foundations of life. It ruins the harmony and beauty of the inner world, breaks the inner temple of my personality, and places me under the rubble of my sin. Just as saviors rescue people from the ruins, the life that may still be burning there, so the time of Lent is a time of finding, rebuilding, and recovering the image and likeness of God at the bottom of the human soul and heart.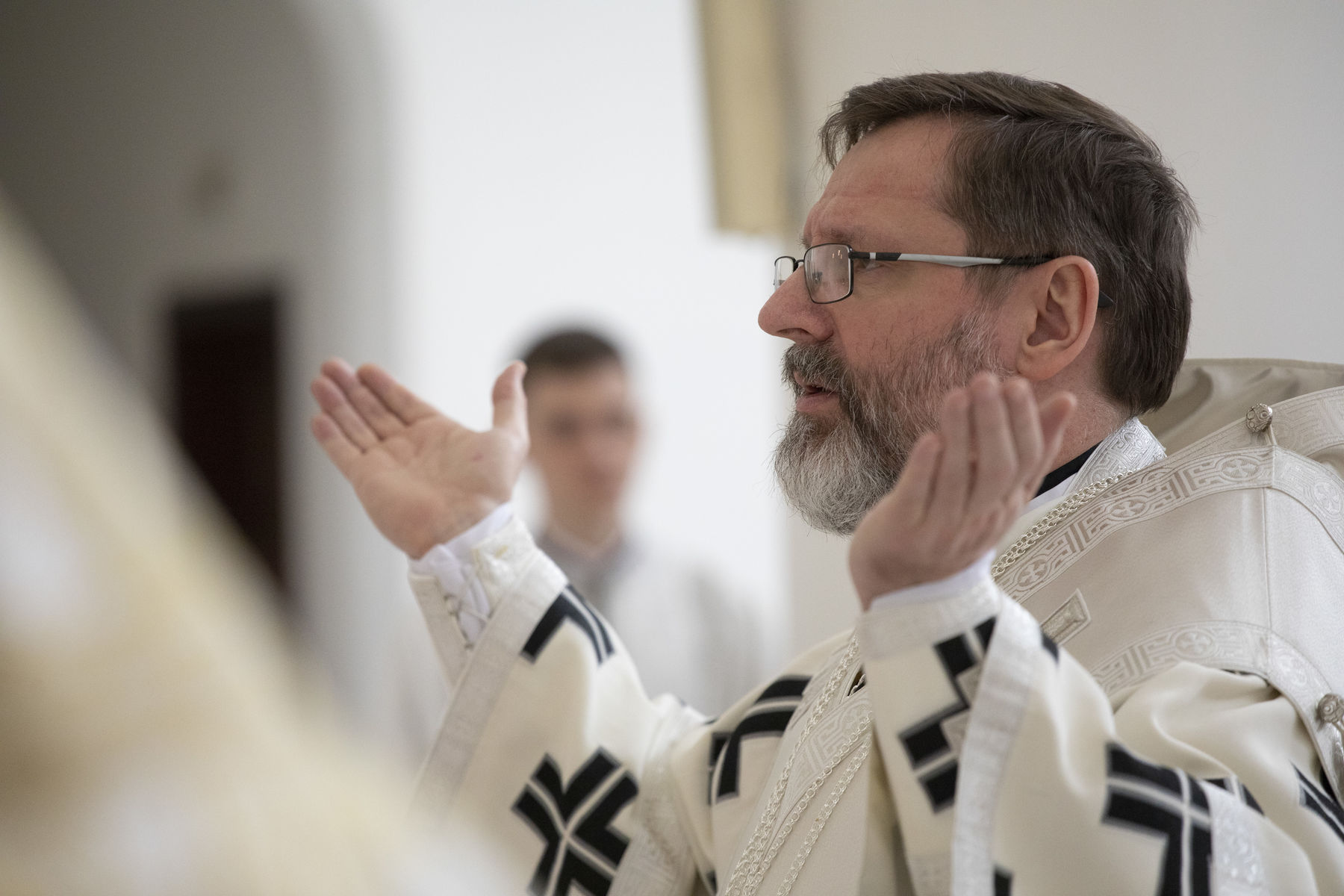 It is the source of life that the Lord has put in me, and which I cover with my sins when I turn away from Him, stated the Father and Head of the UGCC, His Beatitude Sviatoslav, during a homily at the Patriarchal Cathedral of the Resurrection of Christ in Kyiv on Cheesefare Sunday.

At the beginning of the homily, His Beatitude, Sviatoslav emphasized the importance of the time of Lent in personal, church, and social life and warned Ukrainians against the danger of wasting or losing this period in the circumstances of the war in Ukraine.
The preacher noted that God's word of forgiveness, true fasting, and the heart's treasure lead us into this gracious time of fasting (Matthew 6:14–21).
Reflecting on forgiveness, the Head of the UGCC emphasized that God is the source of life and forgiveness, the true treasure of man, who goes beyond the simple human logic of the offended and the guilty.
"What does it mean to forgive those who have trespassed against us? It means imitating the Lord, who is never offended and never tires of forgiving us. We are the ones who sometimes get tired of asking for forgiveness, but our Father never obscures his merciful face from us," said the Head of the UGCC.
His Beatitude Sviatoslav assumes that Lent is a time of remarkable soul reconstruction.
"This is a time of special reconstruction, recovery, restoration of our inner world, the temple of the Holy Spirit, which is every person," said the hierarch.
"Lent is when one needs to extricate oneself from under the rubble… It is a time of delving into the inner rubble, a time of rebuilding, of finding the divine power of the grace of the Holy Spirit, which wants to revive us from the inside to the fullness of life," the Patriarch said.
Therefore, he emphasized that the Lord encourages us to find the treasure of eternal life together with Him during Lent.
The UGCC Department for Information
See also