"If monasticism does not support the idea of the unity of Christians, it will be almost impossible to comprehend" — Head of the UGCC
February 3, 2023, 14:43
90
The testimony, experience, and spiritual guidance of consecrated persons can become a powerful, indispensable force for the entire Church of Christ to be not afraid to seek, restore, and form unity among Christians. The Father and Head of the UGCC, His Beatitude Sviatoslav, said while continuing to reflect on the theme of restoring unity among Christians in his daily address on the 345th day of Russia's war against Ukraine.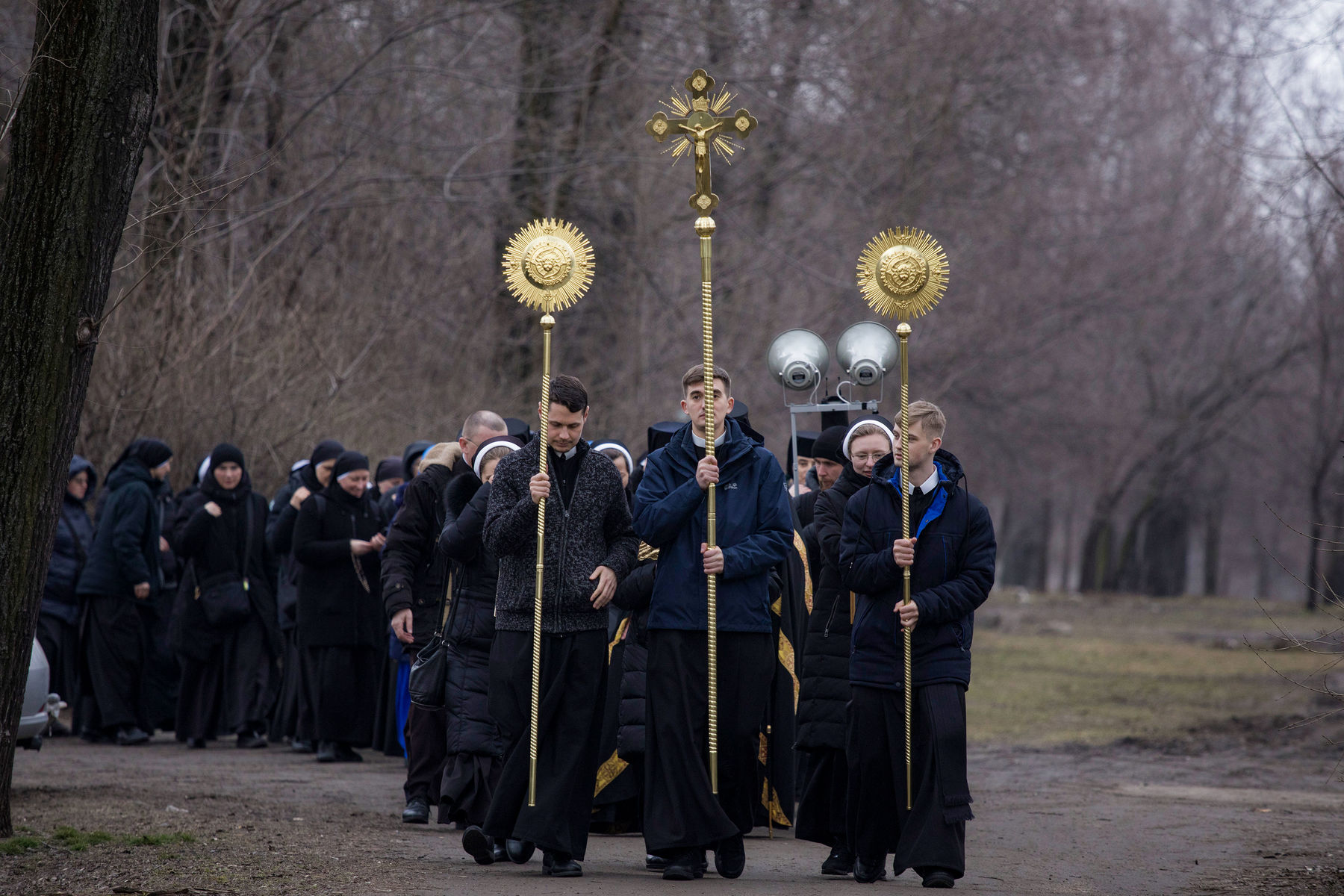 On this day, His Beatitude Sviatoslav continued his reflections on restoring the lost unity among Christians, mainly in the Ukrainian circumstances. Furthermore, he turned his attention to the role of monasticism and the experience of the righteous Metropolitan Andrey Sheptytsky in this matter.
He felt that there is one significance in the Church: "it still has to say its word and do its work to rebuild the lost unity among Christians." And this power is our monasticism.
The Head of the Church said that throughout history, and the righteous Metropolitan Andrey witnessed it, monasticism did not share the vision for the unification of Christians, even if the heads of the Churches were the leaders of it.
"If monasticism — His Beatitude Sviatoslav believes — does not support the idea of ​​Christian unity, particularly between the Churches of the Byzantine tradition, it will be almost impossible to comprehend. But if consecrated persons feel that their brothers and sisters from another Church live by the same Spirit that called them and that even in different monasteries, they ponder in a mystical experience the same living God, one in the three persons of the Father and the Son, and the Holy Spirit. In that case, their testimony, experience, and spiritual guidance will be powerful, so to speak, a vital force for the entire Church of Christ to be unafraid to seek, restore, and build unity among Christians."
Metropolitan Andrey Sheptytsky inspired some types of monastic experience in the Western Church. Under his inspiration, specific monastic communities were created, one of which lived in the Latin tradition and the other in the Byzantine tradition, but both belonged to the same pious family.
The UGCC Department for Information
See also