His Beatitude Sviatoslav and the bishops of the Permanent Synod meet with Archbishop of Wroclaw
On May 26, 2023, the Father and Head of the Ukrainian Greek Catholic Church, His Beatitude Sviatoslav, met with the Catholic Archbishop of Wroclaw, Bishop Józef Kupny.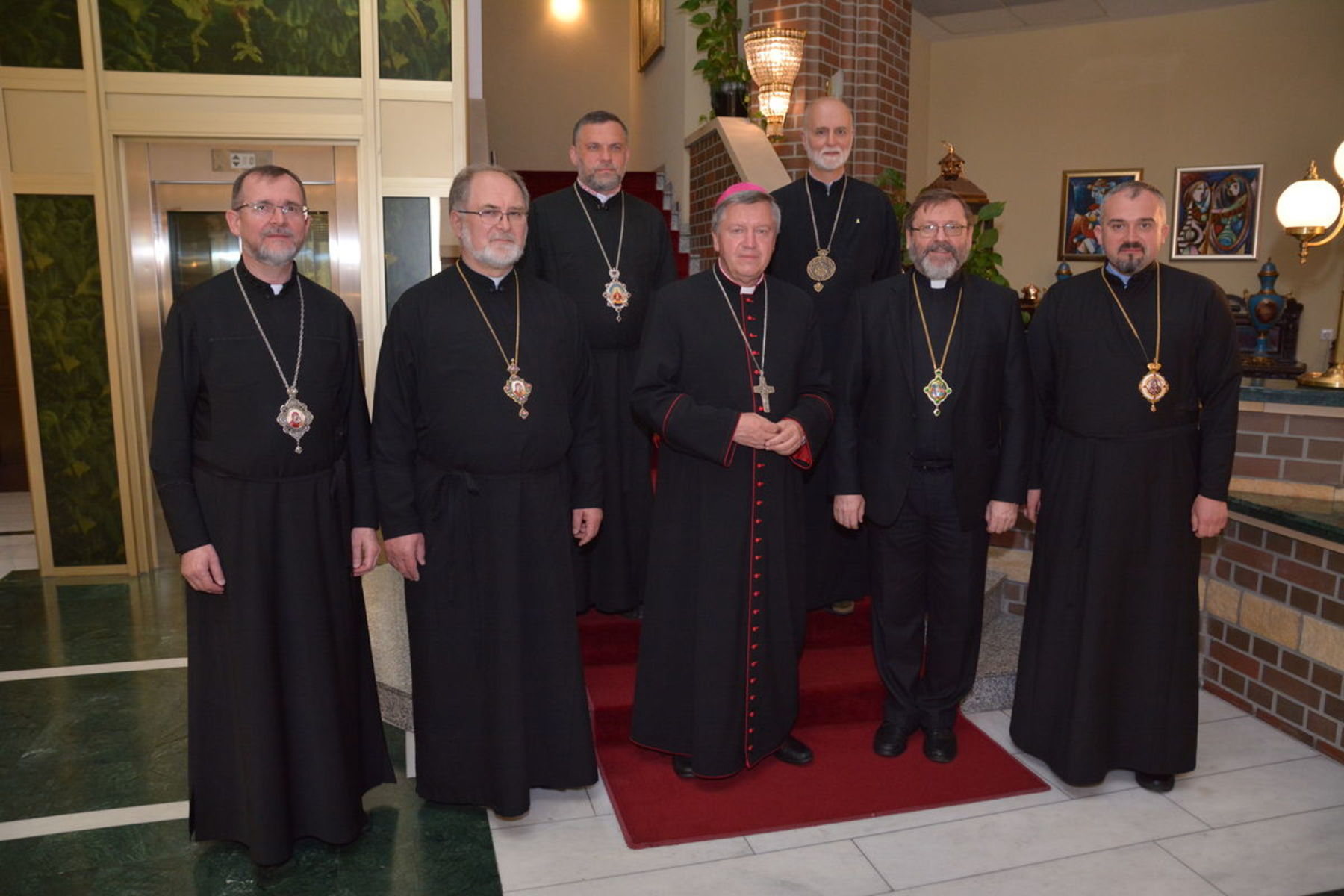 At the beginning of the meeting, Bishop Volodymyr Yushchak introduced all the members of the Permanent Synod and the Archbishop of Wroclaw. Then His Beatitude Sviatoslav began the conversation.
First of all, the Head of the UGCC expressed his gratitude to Archbishop Józef for the Polish people's hospitality and the Catholic Church's openness in Poland, which they showed towards Ukrainian refugees. Since the beginning of the full-scale Russian war against Ukraine, Poland has received the largest number of refugees from Ukraine.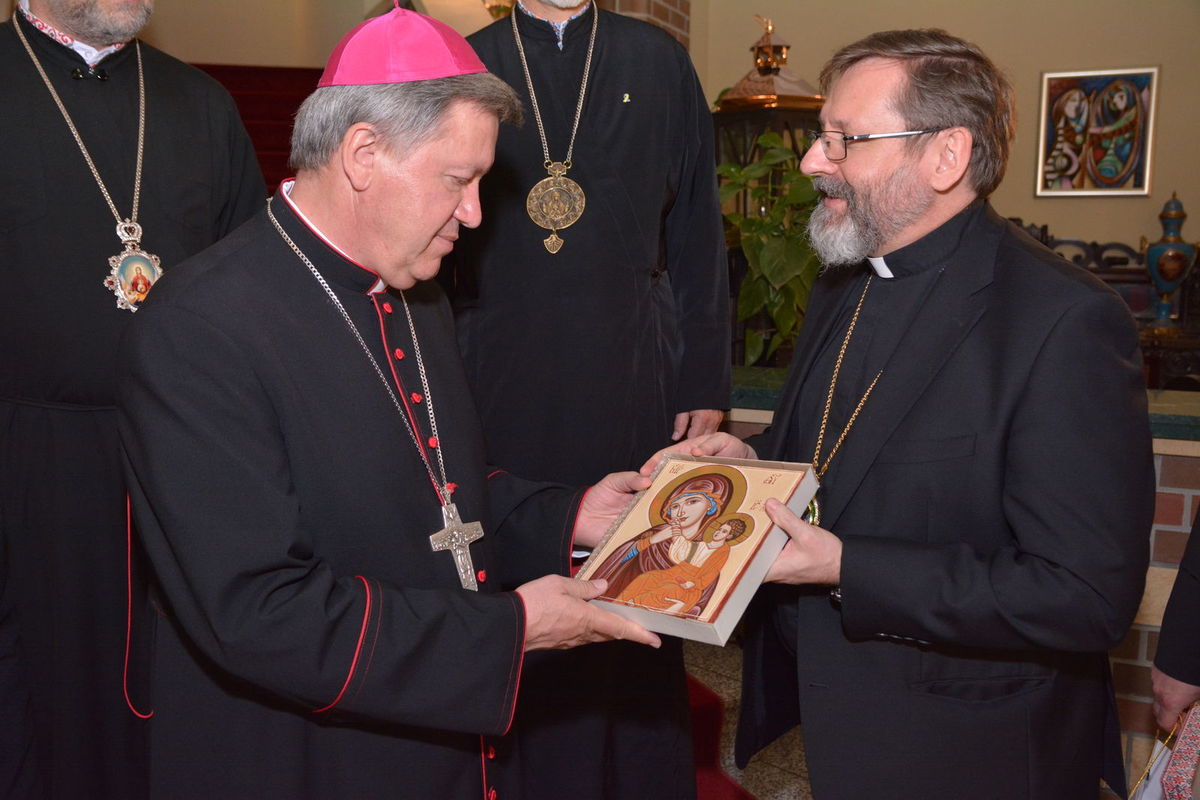 At the same time, His Beatitude Sviatoslav noted that the second aspect of this support for the Ukrainian people was the humanitarian aid and donations that the Poles sent and continue to send to Ukrainians who suffered the most from the war. Moreover, the support and care for Ukrainian refugees are not narrowed to material support, as the Catholic Church in Poland also cares about their spiritual needs, being open to creating new centers where Ukrainians would have the opportunity to pray and grow spiritually in their rite.
After that, the Head of the Ukrainian Greek Catholic Church shared news about the current military situation in Ukraine, the situation between the Churches in Ukraine, and the response of the Ukrainian Greek Catholic Church to the various challenges of the war. In particular, he spoke about the aspiration and readiness of the Church to be close to its people and heal the wounds of war. One aspect of this ministry is to provide spiritual care for refugees. Therefore, the Head of the UGCC imparted the latest information on the situation of Ukrainian refugees in Poland and the Wroclaw-Koszalin Eparchy of the UGCC.
Archbishop Józef Kupny expressed hope for a speedy end to the war and the suffering of millions of Ukrainians. He assured further support and openness from the Catholic Church and the Polish people.
At the end of the meeting, the Father and Head of the UGCC presented Archbishop Józef Kupny with an icon of the Blessed Virgin Mary as a token of gratitude and respect.
The press service of the Synod of Bishops of the UGCC
See also