Head of the UGCC on Russia: «Instead of remedying after the Soviet Union, it went corrupting»
January 20, 2023, 16:00
13
We can see that everything that is opening its murderous jaws at Ukraine today is the consequence of the diseases of the post-Soviet society, which in Russia, instead of remedying after the Soviet Union, went corrupting. The Father and Head of the Ukrainian Greek-Catholic Church, His Beatitude Sviatoslav, said in an interview with the online publication «Ukrainian Pravda.»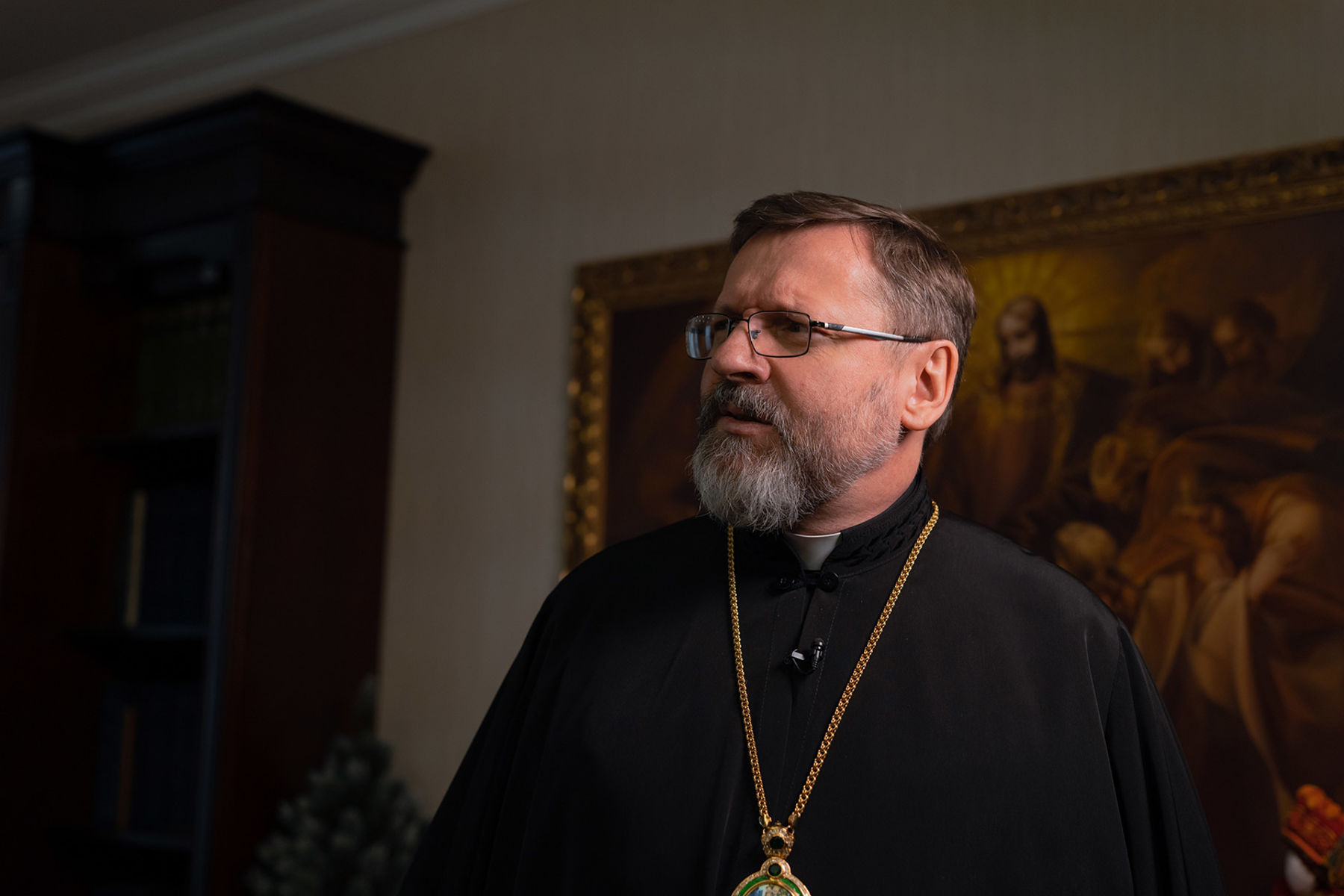 Фото: Назарій Мазилюк / Українська правда
The Primate recalled the words of Eldar Riazanov, who said: «We are a big country, and we will be decomposing incessantly.»
The Head of the Church noted that when we hear the word «Russians» in Ukraine today, we see images of mass torture and destroyed cities and villages. Therefore, humanly, Ukrainians feel that the Russians are foreigners and murderers who came to take from us everything that we have and who we are.
«We cannot compromise with evil. And it is humanly difficult to see people in those murderers […] But in a Christian way, we want to give everyone a chance to repent. It is tough now,» the Head of the Church noted.
Wrath, he said, especially when we see crimes, is a natural human instinct. If all those crimes did not cause rage in us, it would mean that we are accomplices to evil, that is, that we tolerate and praise it in one way or another.
«But anger,» the spiritual leader believes, «needs transformation and framing. In the Christian sense, righteous indignation is the material for the virtue of courage. Thus, we need courage today […] Because if anger is not transformed into courage, it can become destructive.»
«This righteous indignation can become a force, a strength capable of victory,» His Beatitude Sviatoslav emphasized.
The UGCC Department for Information
See also