"God will be destroying the plans of the enemy until Ukraine wins," — Bishop Mykhailo Bubniy at the consecration of the Point of Invincibility in Odesa
January 27, 2023, 11:56
38
In Odesa, on January 26, Bishop Mykhailo Bubniy, Exarch of Odesa, blessed and consecrated the "Good Samaritan" point of invincibility.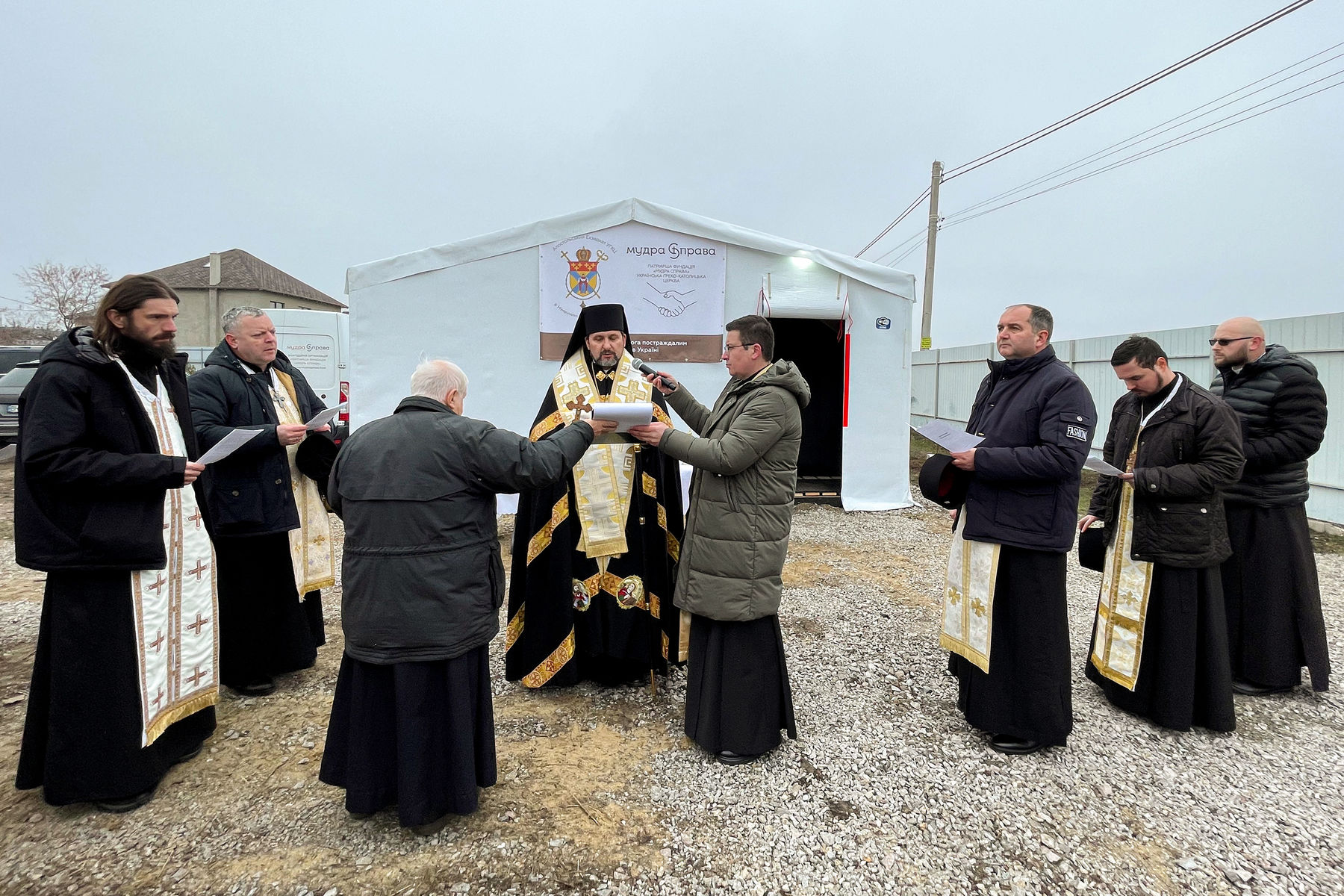 The tent is located in a densely populated area of ​​the city of Odesa, Kotovsky district, on the territory of the parish of St. Nicholas. It was purchased and installed by the Patriarchal Foundation, "The Wise Cause," with the financial sponsorship of the Apostolic Exarchate in Germany and the Scandinavian countries.
In his speech, Bishop Mykhailo noted that the Church opens points of un-breakability to "preserve life, warmth, allow all those in need to be warm, to contact relatives through the Internet, to be together and not break. That is why this point is called the point of the invincibility of the 'Good Samaritan.'"
The bishop emphasized that God is in the struggle of Ukrainians for freedom, sovereignty, and territorial integrity, and the evidence of it is revealed by at least two of His miracles.
"The first miracle is that the enemy, who had adopted such a cruel method of killing our people, planned to take our capital in three days. But he failed. The second miracle we see is that he planned to freeze us, but God gave us warmth with winter, which had not happened for a long time."
Bishop Mykhailo thanked Fr. Lyubomyr Yavorsky and all associates of the Patriarchal Foundation "The Wise Cause" for the proposal to establish a point of invincibility in Odesa, in the South of Ukraine, and for implementing this good deed for the city and its residents.
"May the Lord generously reward all those who worked hard to set this point of invincibility. I am very grateful to everyone who came today to consecrate this point of fearlessness. May he serve for the good of many people who need it," Bishop Mykhailo wished at the end.
The UGCC Department for Information
Locations
See also