"Free Children": Patriarchal Foundation Wise Cause Holds Free Summer Camp for Children from Nikopol
On July 21–30, the Patriarchal Foundation Wise Cause organized a summer spiritual and rehabilitation camp for 40 children from Nikopol, which is occasionally shelled by Russian occupiers with various weapons.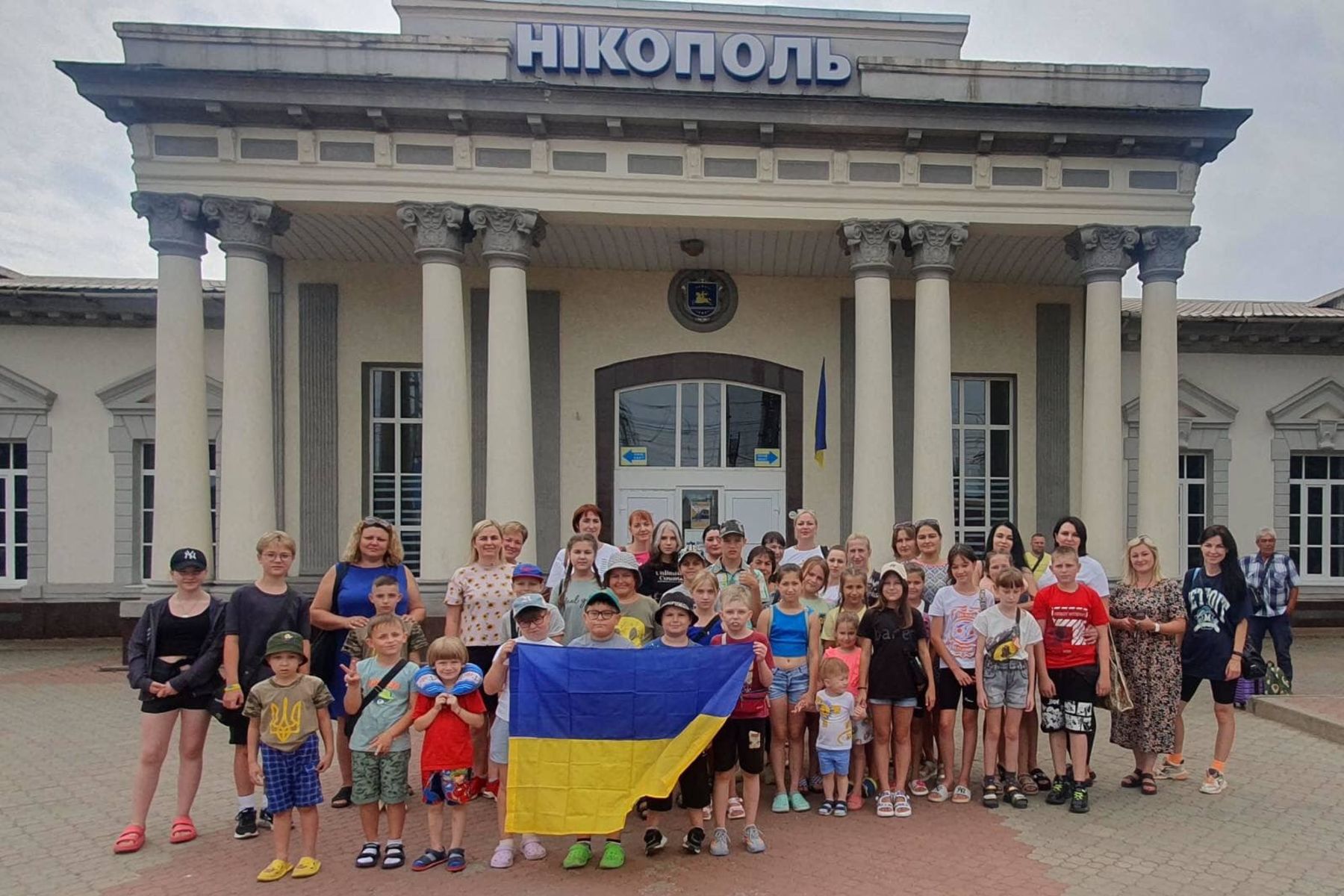 The charity summer camp "Free Children" was initiated by the Patriarchal Foundation Wise Cause to combat the consequences of the Russian war against Ukraine, mainly by providing spiritual recovery for children living in the territories adjacent to the frontline and constantly under fire.
"We have made an important decision by forming the list of categories of children we have invited to the spiritual renewal. We decided to take children not from internally displaced families who are already in relatively safe regions and for whom partner foundations are already organizing workshops, one-day trips, or camps on the local level. We came up with the idea to take out those children who still live on the contact line, under constant shelling, in damaged houses, who have been restricted in their movement for a long time due to the occupation, etc.", says Albina Brylliantova, coordinator of the Free Children project and deputy head of the Patriarchal Pilgrimage Center of the UGCC, about the main idea of the camp.
A team of five people from the VIKHA School of Animators, led by Fr. Vasyl Kinakh, took charge of organizing the summer camp.
The program presupposed numerous activities, from morning exercise to evening pastimes, including trips and excursions. A child psychologist, Iryna Bedryk, was also recruited to participate in the rehabilitation of the children.
The summer camp coordinator also points out that the camp psychologist identified the deep problems in some children and recommended further therapy, which was further discussed with their parents or guardians.
"We want to know that they will be all right and that the camp will always serve as a pleasant memory and a lifelong motivation for them," Albina Brilliantova said at the end of the story.
It is worth noting that this is the second visit of the Free Children charity camp organized by the Patriarchal Foundation Wise Cause and the Patriarchal Pilgrimage Center of the UGCC. From June 8 to 18 this year, the first arrival of the Free Children Charitable Children's Spiritual and Rehabilitation Camp for children from the constantly shelled territories, and today partially flooded due to the terrorist attack on the Kakhovka hydroelectric power station in Kherson region, took place in the retreat house of the Fathers of the Order of the Most Holy Redeemer (Redemptorists).
The press service of the Patriarchal Foundation "Wise Cause"
See also