"With your sacrifice today, you destroy the wicked plans of the occupiers," the Head of the UGCC on the Ukrainian Volunteer Fighter Day
On March 14, Ukraine marks Volunteer Fighter Day. On this occasion, the Father and Head of the UGCC, His Beatitude Sviatoslav, congratulated the courageous and heroic Ukrainian volunteers who, since 2014, following their hearts, have come to the defense of their homeland and are now winning victory for Ukraine over the Russian aggressor.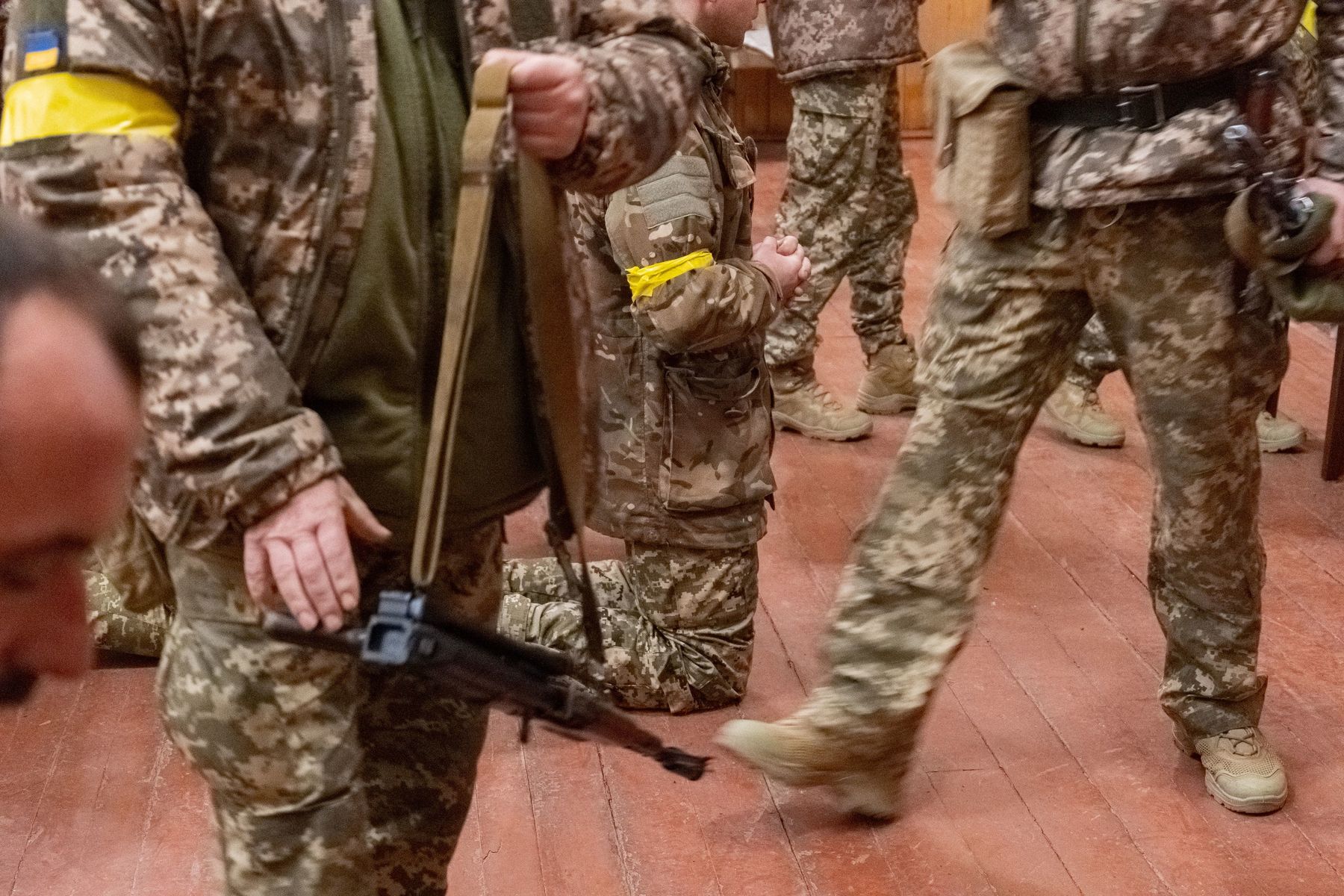 "Dear volunteers, we are proud of you and pray for you! We thank you for not wavering to defend your motherland, your people, your state, and everything that is the dearest to us: family, language and culture, history and spiritual world," said the Head of the UGCC.
"We are proud of your courage, bravery, and wisdom in confronting the numerically superior enemy. You have stunned the whole world in this fight," said His Beatitude Sviatoslav and added: "The words of the prophet Isaiah, addressed to unjust rulers, the powerful of this world, are being fulfilled: Devise your strategy, but it will be thwarted; propose your plan, but it will not stand, for God is with us. With your sacrifice today, you destroy the wicked plans of the occupiers and the powerful who support or justify them."
The Head of the UGCC noted that the response of freedom-loving Ukrainians to the full-scale invasion of the aggressor in February 2022 was a large-scale volunteer movement. At that time, the world saw long lines of Ukrainian refugees on the borders of neighboring states and courageous men and women who willingly returned from abroad to Ukraine to defend it. In addition, hundreds of thousands of volunteers — people of all ages and professions — rushed to centers of recruitment and joined the ranks of the Armed Forces of Ukraine and the territorial defense.
Among those who have united to defend their homeland are those who have taken up arms and volunteers on the humanitarian front — Ukrainian volunteers. "Without our volunteers, it is impossible to win in times of trouble and our people's trials. We cannot think of a full-fledged victory," the Head of the Church convinces.
"Our zeal to defend our homeland became decisive in 2014 when Russia annexed Crimea and occupied Donbas, and in 2022, when it grew into a full-scale invasion. Therefore, the readiness of Ukrainians to defend their country is the key to our victory today. Ukraine will win because God is with us, and we are a country of heroic people of goodwill who are ready to lay down their bodies and souls for our freedom," said His Beatitude Sviatoslav.
"Our dear volunteers on the military and humanitarian fronts, our Church supports you with prayer. Furthermore, we are organizing our communities worldwide to ensure that Ukraine wins this just war of defense against the unjust Russian aggressor," the Head of the UGCC assured the Ukrainian volunteers.
The UGCC Department for Information
See also