Welcome to Kyiv: The Head of the UGCC met with the US ambassador to Ukraine
On July 19, His Beatitude Sviatoslav, the Father and Head of the Ukrainian Greek Catholic Church met in Kyiv with the U. S. Ambassador to Ukraine, Bridget Brink. The meeting took place at the the ambassador's request.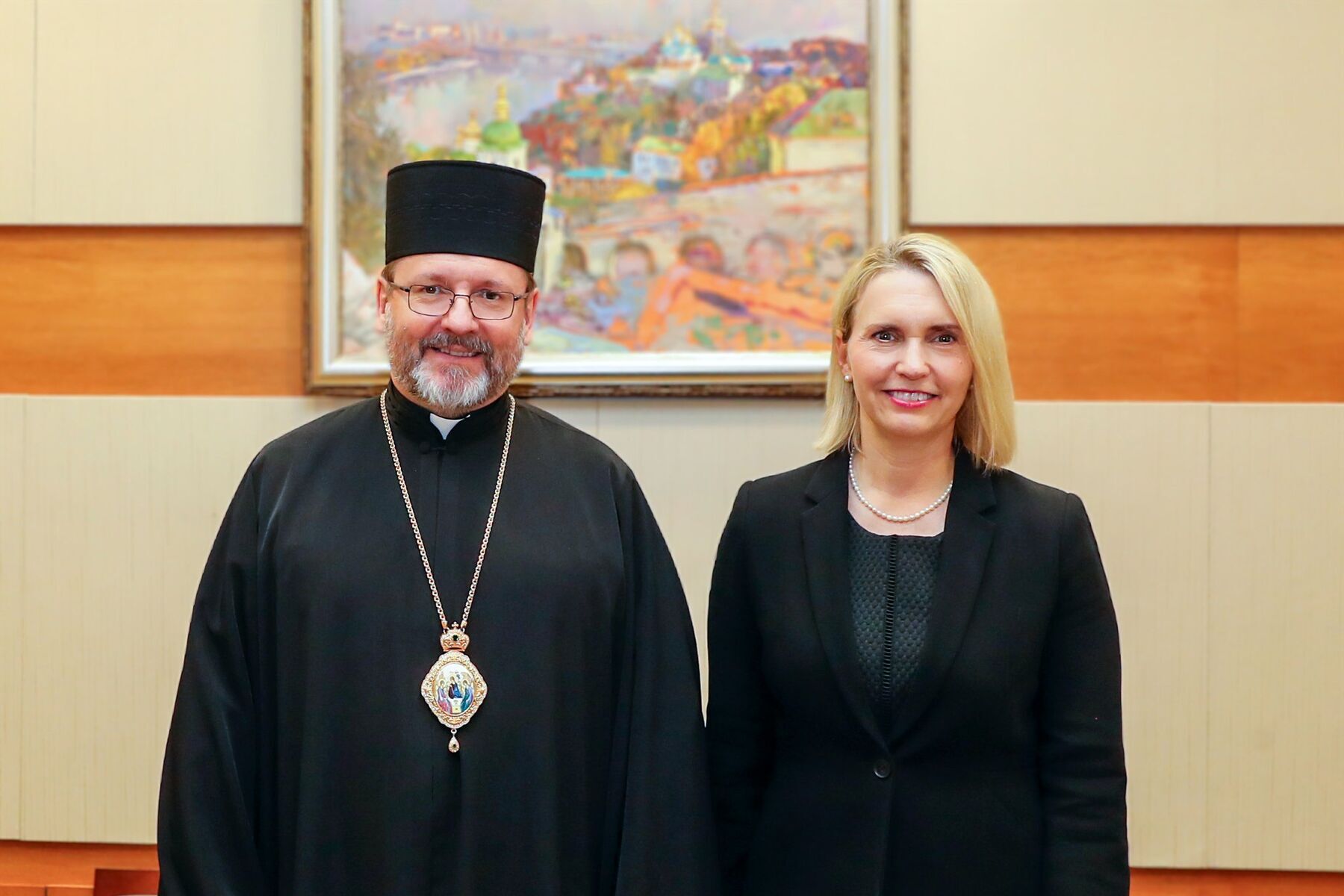 Mrs. Brink thanked His Beatitude Svyatoslav for the opportunity to hold a meeting, which is taking place in the context of meetings with representatives of all Churches and religious organizations of Ukraine, as an ambassador starting a diplomatic mission in Ukraine.
During the conversation, the ambassador was interested in the life of the Ukrainian Greek Catholic Church. She noted that our Church is truly dynamic, specifically in the conditions of war, supporting our people who suffered from the war. Bridget Brink also noted that the UGCC is present and active in the USA, which means that it is a global Church that unites the Ukrainian diaspora from all over the world. According to her, this is why our role today is special, compared to other Churches and religious organizations.
The Head of the UGCC thanked Mrs. Brink for being in Kyiv: "Welcome to Kyiv! Thank you that the US Embassy and employees are back to work in the capital of Ukraine. This is a very important sign of support for us." His Beatitude Svyatoslav also thanked the USA for supporting Ukraine and the Ukrainian people in this tough time and doing everything to ensure that Ukrainians can truly live through a difficult phase of their history in a decent way.
Therefore, the parties talked about the history of the Church and the ecumenical situation in Ukraine. Mrs. Brink was interested in relations and the way of cooperation in the context of the All-Ukrainian Council of Churches and Religious Organizations.
In the end, the Primate of the UGCC emphasized that Ukraine, the Catholics of Ukraine in particular, are expecting the arrival of Pope and hope that this visit will happen as soon as possible.
The UGCC Department for Information
Related data