UGCC Patriarchal Economist thanks L'Œuvre d'Orient organization for its help during the war
September 10, 2023, 11:00
26
On September 8, 2023, Fr. Lubomyr Yavorsky, Patriarchal Economist of the UGCC, visited the headquarters of the French charitable organization L'Œuvre d'Orient in Paris (France) to personally express his gratitude to the whole team for their long-standing support of Ukraine, the Ukrainian people and the Ukrainian Greek Catholic Church.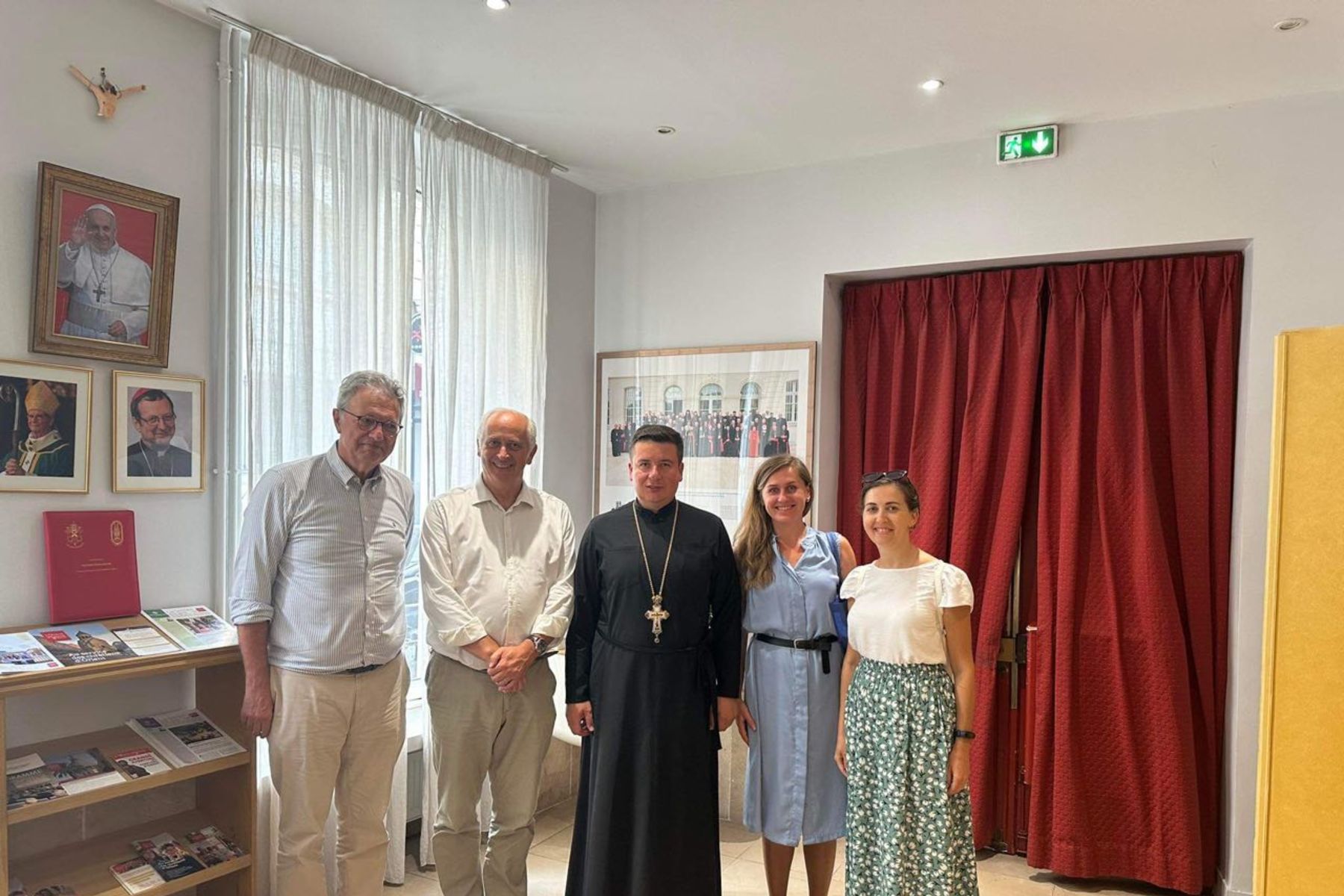 Cooperation between the French charitable organization L'Œuvre d'Orient and the Ukrainian Greek Catholic Church began in 1920. With the outbreak of the war and, subsequently, the full-scale invasion of Ukraine by the Russian Federation, its support and aid increased considerably. Over the past year, the organization has implemented and sponsored several projects and initiatives in Ukraine through the structures of the UGCC worth more than €1,700,000.
Also, while sharing his impressions, the father noted that "at the same time, the moment of the meeting was a great opportunity to share plans for the future and present current projects and initiatives. And we could not but speak about the current war situation in Ukraine and the consequences of it in the state of various wounds that require urgent work on healing today."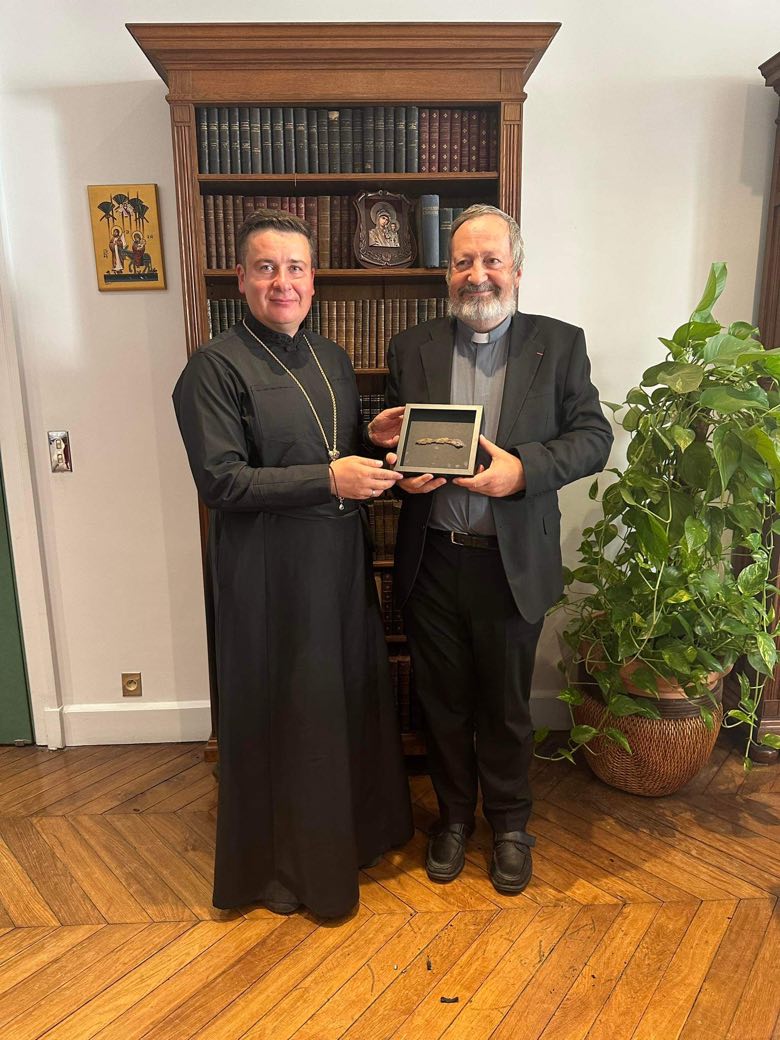 At the end of the meeting, Patriarchal Economist Fr. Lubomyr presented Monsignor Pascal Gollnisch with a fragment of a Russian shell. "Today, it is a weapon used to inflict wounds on the Ukrainian people. As nails pierced the hands of our Lord Jesus Christ, such shards pierce the hands and bodies of our civilians and military today. Therefore, this is a sign of suffering," said the priest, handing over the gift.
The UGCC Department for Information
See also