"Today Christ says to us: Get up! The Lord wants to alleviate your affliction," His Beatitude Sviatoslav on the second Sunday of Lent.
How important it is to ask ourselves today: "Where is God during the war in Ukraine?" We find the answer in the Word of God: He is here. God is near, among us. God is present among those who believe in Him. Today, God walks with us on the battlefields of Ukraine, in hospitals and homes for displaced people. God walks with the people of Ukraine and leads them to freedom. His Beatitude Sviatoslav, the Father and Head of the UGCC, said this during a sermon at the Patriarchal Cathedral of the Resurrection of Christ on the second Sunday of Lent.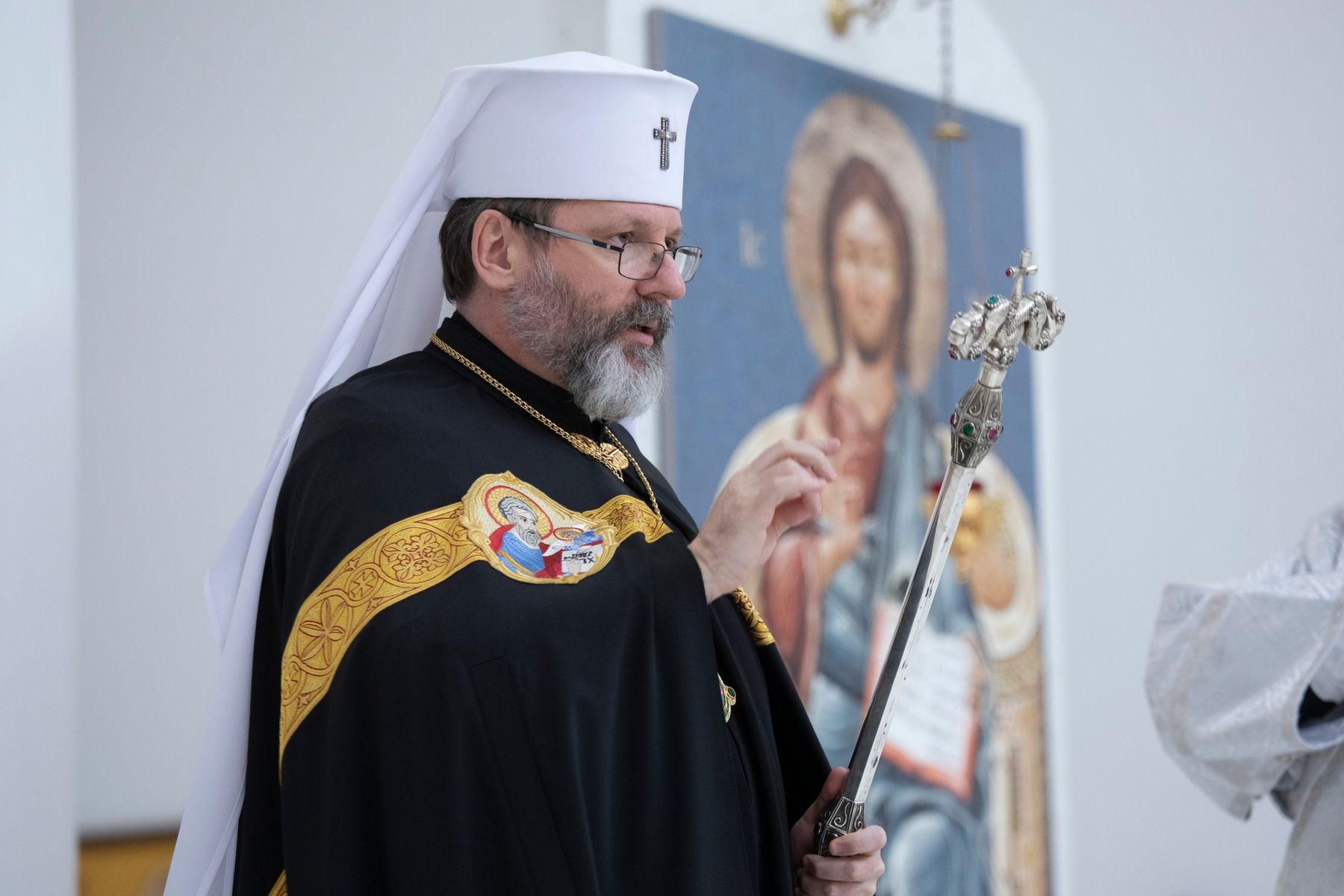 The Head of the Church reminded what Lent is. "The path of Lent is a journey to liberation. It is the path to true freedom for the sons of God," he said.
Referring to the Gospel, the archbishop recalled the story of the relaxed man, emphasizing that Christ in this story speaks specifically to the person. Thus, the living water from His mouth is poured out on the specific life circumstances of the relaxed man — He forgives his sins and heals him.
"In raising this paralyzed one from his bed, Christ reveals the living God present among his people. He is the one about whom the law teachers ask and seek. He is the rock from which living water flows, heals, raises, revives, forgives sins, and says: 'Get up, take your bed, and go,'" said the Head of the UGCC.
According to His Beatitude Sviatoslav, whether the Lord is among us is a thirsty person's search for the living God and, simultaneously, a temptation. It is especially applicable in times of war. That is why the Father and Head of the UGCC call on everyone to ask themselves: "God, what should we do? Where is God in all this?" Thus, according to the Patriarch, one should look for God in the place, situation, and human relations in which one is currently living.
"His presence among us is the strength and the key to the triumphant journey of our Lenten feat and Ukraine's Easter path to victory," the Patriarch reckons.
The UGCC Department for Information
See also