The Head of the UGCC met with representatives of the diplomatic corps at the Holy See
November 15, 2022, 13:42
5
At the end of his working visit to the Holy See, His Beatitude Sviatoslav met with representatives of the diplomatic corps accredited to the Holy See. The meeting occurred in the Order of the Holy Sepulchre house near the Vatican.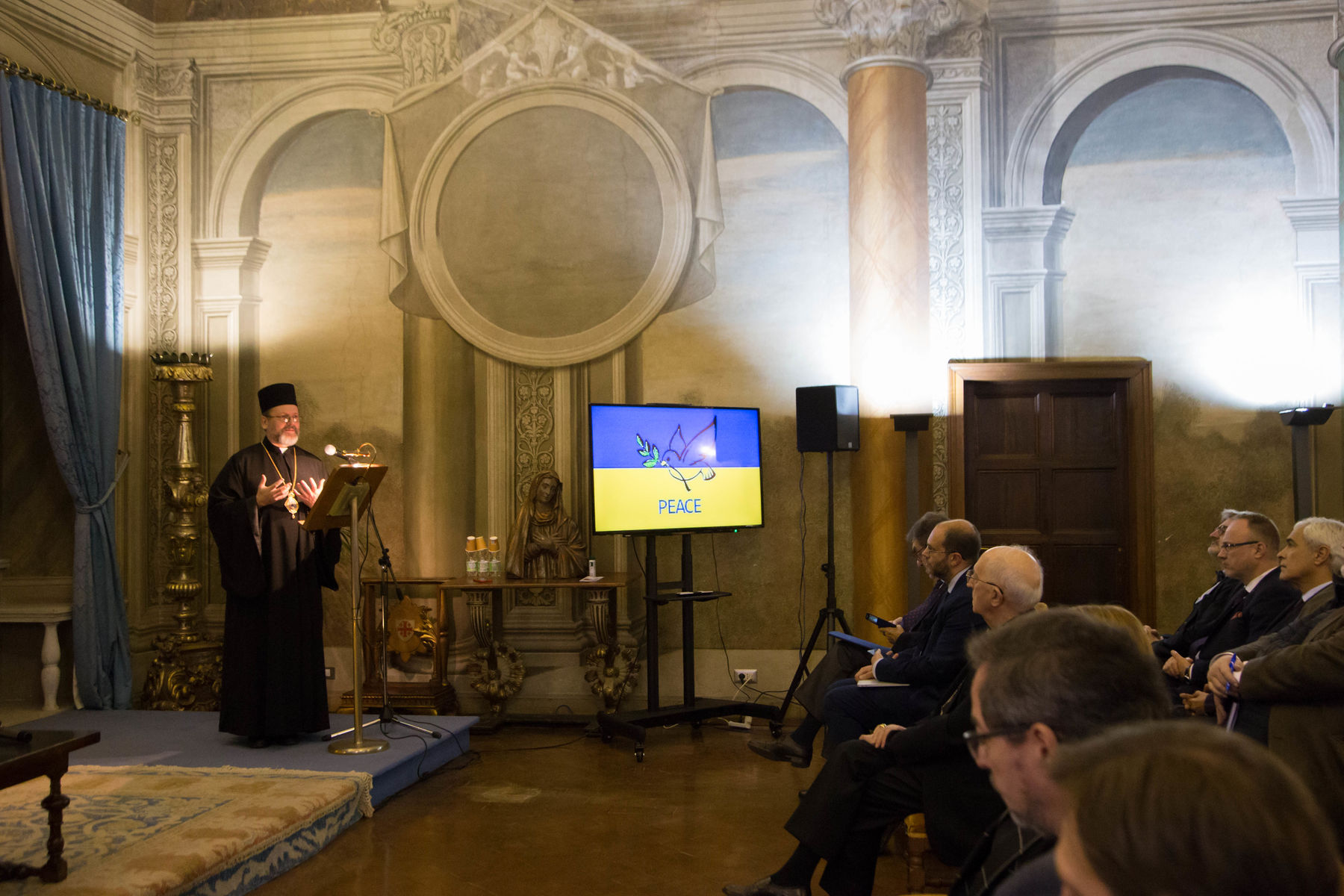 In his report, His Beatitude Sviatoslav spoke about the tragic consequences of Russian aggression, the humanitarian catastrophe, and the service of the Church in wartime. The Head of the UGCC also pointed out the necessary conditions for achieving a just peace in Ukraine.
His Beatitude Sviatoslav told the ambassadors about the Russian military's violation of fundamental human rights guaranteed by various international treaties, including the right to life and safety of children, civilians, and military personnel, the use of weapons prohibited by the Russian Federation against the civilian population, weapons of mass destruction against the civilian population, deportations, etc.
The Head of the UGCC emphasized that "the crimes of the Russian army in Ukraine are a clear genocide of the Ukrainian people, as the well-known historian Timothy Snyder openly speaks about." His Beatitude Sviatoslav also spoke about the ideology of "russkiy mir, preached by Patriarch Kirill, and which was born in the womb of the Russian Orthodox Church."
The Head of the UGCC compared the doctrine of the ideology of "russkiy mir" with the philosophy of ISIL. He emphasized "that the preaching of this doctrine by the highest representatives of the Russian Church discredits the evangelical mission of the Church and endangers all of Christianity." His Beatitude Sviatoslav expressed his conviction: "If the global Christian world does not find antibodies to reject and condemn the ideology of russkiy mir, Christianity will lose the trust of modern people."
During the meeting, videos were shown with clergymen of the Russian Orthodox Church firing grenade launchers "against NATO" and teaching how to pray while loading a machine gun.
When asked about the prospect of peace for Ukraine, His Beatitude Sviatoslav answered that "this is an open question," but for "a just peace, the truth about everything that Russia has done in Ukraine, justice, and most importantly, repentance for the crimes committed must be established."
The Head of the UGCC also shared his experience of pastoral visits to occupied and therefore liberated territories, particularly Bucha and Irpin. His Beatitude Sviatoslav noted "the incredible sacrificial service of bishops, priests, nuns in these territories. Their service is a sign for me that the Lord has not abandoned our people."
The meeting ended with an informal communication between the ambassadors and the Head of the UGCC. Among the guests were Cardinal Fernando Filoni, Grand Master of the Equestrian Order of the Holy Sepulchre of Jerusalem, ambassadors of the US and Australia, and a special representative of the Italian Foreign Ministry for religious freedom.
The meeting with the diplomatic corps was the final part of the program of the Primate's visit to Rome, which began with an audience with Pope Francis.
Secretariat of the Head of the UGCC at the Holy See (Rome)
See also