Most Reverend John Bura, Auxiliary Bishop-Emeritus of the Ukrainian Catholic Archeparchy of Philadelphia fell asleep in the Lord
January 18, 2023, 07:29
41
It is with brotherly sadness but with true Christian hope in the Resurrection of our Lord that I share with you news of the dormition of His Excellency Most Reverend John Bura, Auxiliary Bishop-Emeritus of the Ukrainian Catholic Archeparchy of Philadelphia. Bishop John was called to the Lord today, January 17th at 3:30 PM after an extended hospital stay having received the Sacraments.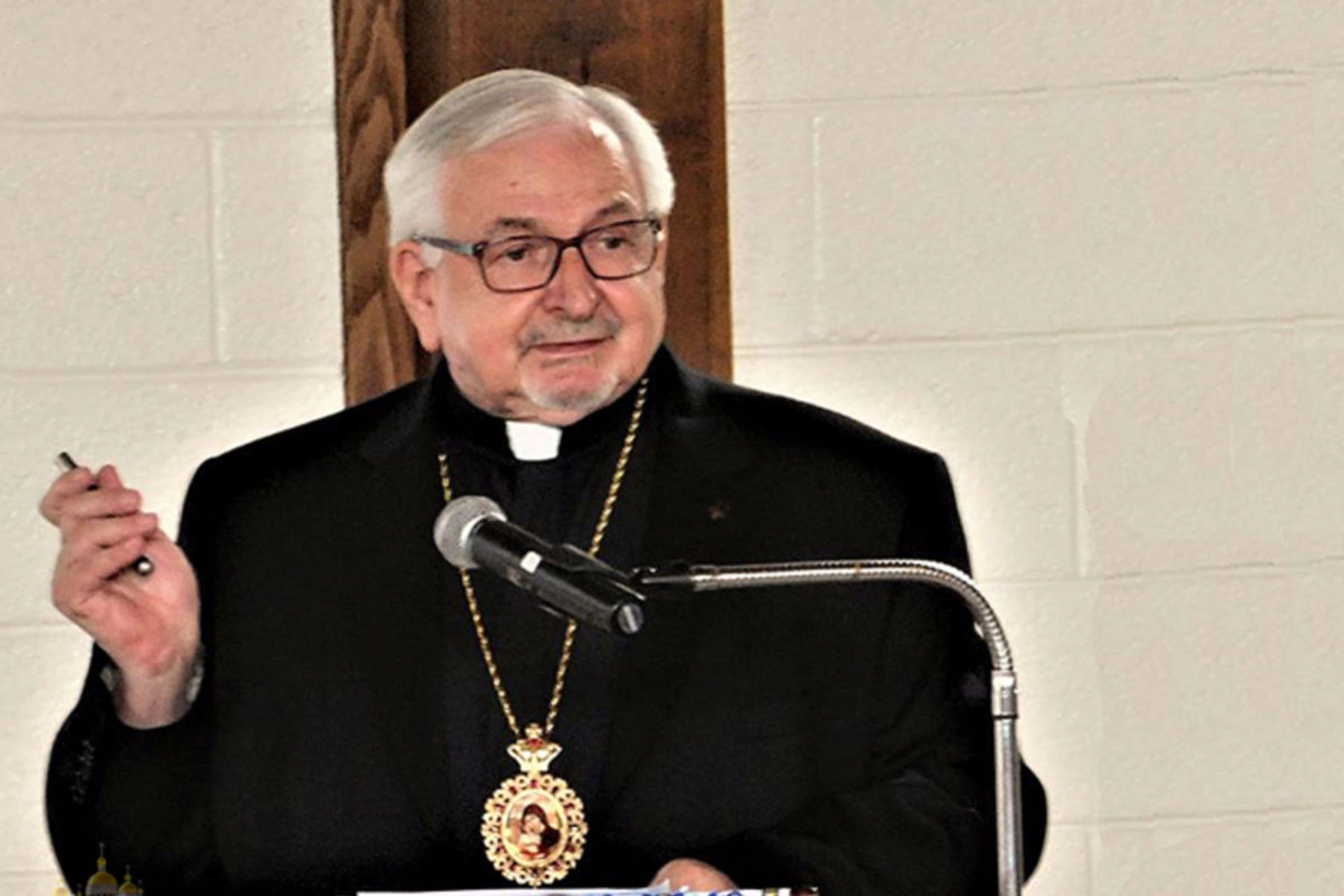 Bishop John gave his life to God, to the Church, and to our Archeparchy. We pray for the peace of his soul. We thank God for his life and service. Our dear Bishop Ivan, a thoughtful kind man, lived his final years at St. Josaphat Seminary accompanied with great solicitude by Father Rector Robert Hitchens. We express our heartfelt condolences to Bishop John's brothers: Nicholas, Theodore and his wife Joyce, Walter and his wife Mary Anne, and sister Rosalie and her husband Eugene Naumenko, to the entire Bura family, and all friends of the deceased.
May his memory be eternal!
Funeral arrangements will be announced when they are finalized.
***
Bishop-emeritus John Bura was born on June 12, 1944 in Wegeleben, Germany, to the family of Gregory and Mary Bura. After emigration to the United States, the family became parishioners of St. Peter and Paul Ukrainian Catholic Church in Jersey City.
In 1959 after graduating from middle school, Bishop-Emiratis John Bura entered Saint Basil Minor Seminary in Stamford, CT. He resided at St. Josaphat Ukrainian Catholic Seminary and studied theology at the Catholic University of America in Washington, D.C., during the years 1965-1970 where he received the humane bachelor and theological bachelor degrees.
Archbishop Ambrose Senyshyn conferred the rites of Minor Orders and Sub-Diaconate upon John Bura on May 26, 1969 in the Cathedral of the Immaculate Conception, Philadelphia.
On December 6, 1970 Rev. John Bura was ordained Deacon by Archbishop Ambrose Senyshyn again at Cathedral of the Immaculate Conception in Philadelphia.
On February 14, 1971 in the Cathedral of Immaculate Conception in Philadelphia Metropolitan Ambrose Senyshyn ordained Reverend John Bura to the Priesthood.
From 1971 to 1972 Fr John taught religion at the Saint Basil Minor Seminary in Stamford, and from 1972 to 1975 – he taught the Ukrainian language there also. He served also as Vice-Rector of the Seminary.
His pastoral appointments were:
1975-1976 – Administrator of the St. Josaphat Church in Trenton, NJ;
1976-1980 – Administrator of the St. Nicholas Church in Mahanoy City, PA (second time in 1983);
1976- 1987 – Administrator of St. Michael Church in Shenandoah, PA.
It was while Bishop-Emeritus John was serving as pastor of the church in Shenandoah, the first Ukrainian Catholic parish in the United States of America, that on Easter Monday, April 7, 1980, the historic church and its adjacent rectory were completely destroyed by fire. Bishop-Emeritus John, still a young priest at that time, led the parish through the tragedy and reconstruction of the church. On November 27, 1983 the rebuilt church was blessed.
In 1987- 1997 he was Rector of St. Josaphat Ukrainian Catholic Seminary in Washington, D.C.
From 1997 till 2002 – he served as Pastor of Holy Ghost Church in Chester and St. Nicholas Church in Millville.
From 2001 – he served as Pastor of St. Nicholas Church in Wilmington.
On June 12, 1991 Holy Father John Paul II named Father John Bura a Monsignor.
On January 3, 2006 the Congregation for the Eastern Churches announced that the Holy Father Benedict XVI blessed the decision of the Synod of the Bishops of the Ukrainian Greek-Catholic Church and appointed Monsignor John Bura the Auxiliary bishop for the Metropolitan of Philadelphia for Ukrainians. The Episcopal Ordination of Most Reverend John Bura took place on February 21, 2006, in the Ukrainian Catholic Cathedral of Immaculate Conception in Philadelphia, PA. The principal consecrator was His Beatitude Lubomyr Cardinal Husar, co-consecrators – Most Reverend Archbishop Stefan Soroka, Metropolitan of Philadelphia, and Most Reverend Michael Kuchmiak, CSs.R.
On July 29, 2009, the Holy Father nominated Bishop John the Apostolic Administrator, sede vacante, of the Ukrainian Catholic Eparchy of St. Josaphat in Parma. and he served in that capacity until 2014, before the enthronement of the new ordinary Bishop Bohdan Danylo.
In 2015, Bishop John was appointed by Metropolitan Stefan Soroka as a special ambassador of the Ukrainian Catholic Church in Washington.
Pope Francis accepted Bishop John Bura's resignation on November 15, 2019. Since 2015 and after his resignation Bishop John lived in St. Josaphat Ukrainian Catholic Seminary in Washington, D.C. He died January 17, after an extended stay in Georgetown University Hospital, having received the Sacraments.
See also