"I have witnessed how strong Ukraine is as a nation" — Archbishop of Chicago Cardinal Blase Cupich visits Kyiv
Cardinal Blase Cupich, Archbishop of Chicago, made a solidarity visit to Ukraine, namely to Kyiv, where he met with the Head of the UGCC, His Beatitude Sviatoslav, the U. S. Embassy in Ukraine, and was introduced to the activities of Caritas Ukraine and the Patriarchal Foundation "Wise Cause." The Archbishop of Chicago also visited Irpin and Bucha.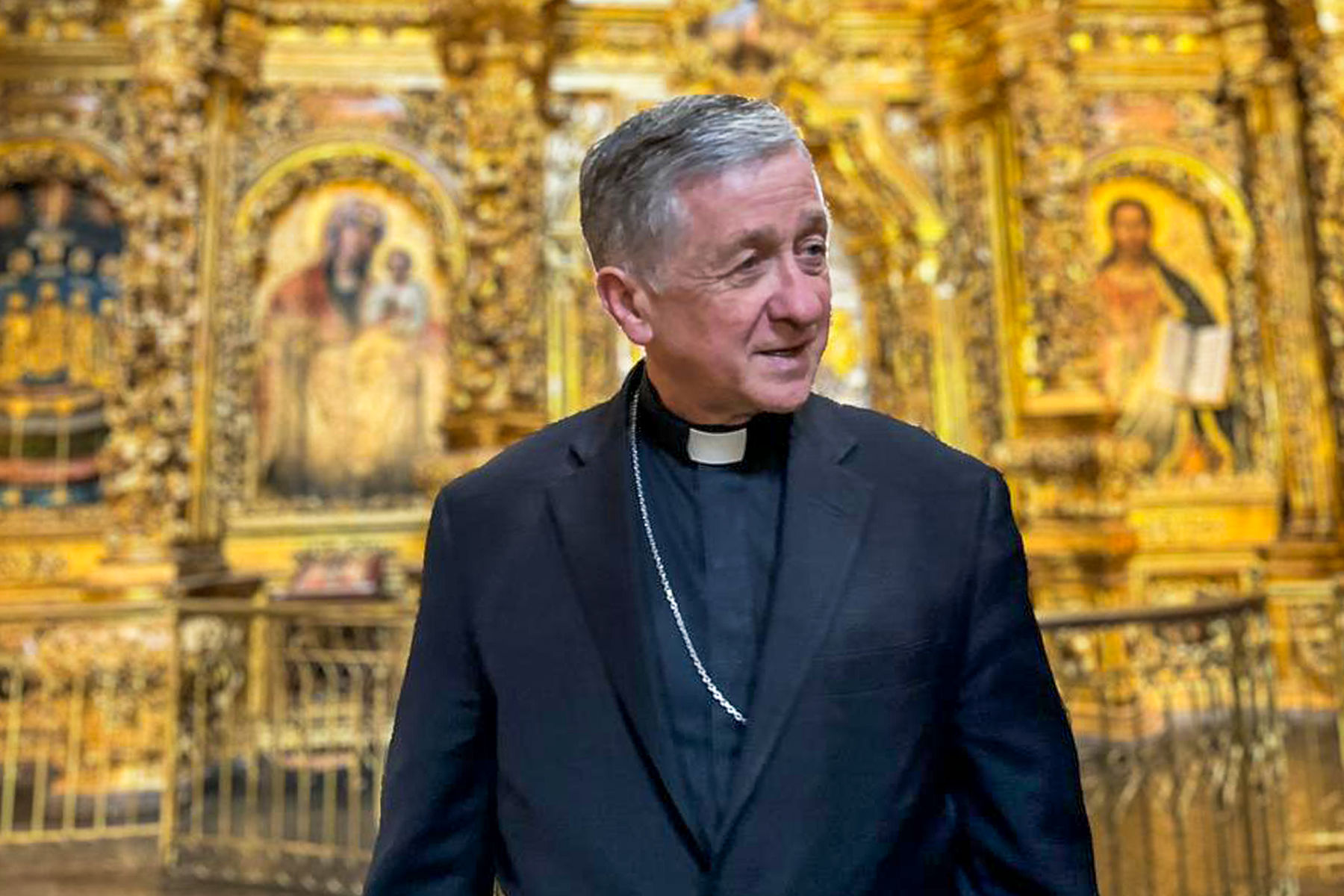 Cardinal Blase Supich said after he visited the capital of Ukraine that he was surprised by the sturdy spirit of Ukrainians who do not allow themselves to become victims of Russian terrorism: "I saw that a lot of efforts are being made to remedy the many damages caused by the war. It tells me that the people of Ukraine are extremely resilient and will not allow themselves to fall victim to this vile terrorism again."
"His visit to us is a personal experience of the new situation in Ukraine during the war so that we can help even more efficiently, support various projects, particularly our Church, which we present to the American Bishops' Conference," said the Head of the UGCC.
During the meeting of the Head of the Church with Cardinal Blase Cupich, one of the focal points for discussion was the help to Ukraine in healing the wounds of war. They also talked about children, the problems regarding education caused by the war, and how American psychologists can help wounded Ukrainians.
His Beatitude Sviatoslav thanked the cardinal for the visit of solidarity and solid cooperation, which can bear good fruit in active international assistance to the long-suffering Ukrainian people: "We are very grateful to His Eminence Cardinal Blase Cupich for being a witness and voice of Ukraine before the American society, the bishops in the run-up to the presidential elections in America, and the voice of long-suffering Ukraine before the Holy Father in Rome and the Universal Catholic Church."
The UGCC Department for Information
See also