Head of the UGCC calls on the world community to condemn Russia's blowing up of Kakhovka hydroelectric power station
The Father and Head of the UGCC, His Beatitude Sviatoslav, reacted to the Russians' blowing up of the Kakhovka hydroelectric power plant last night at 2:50 am.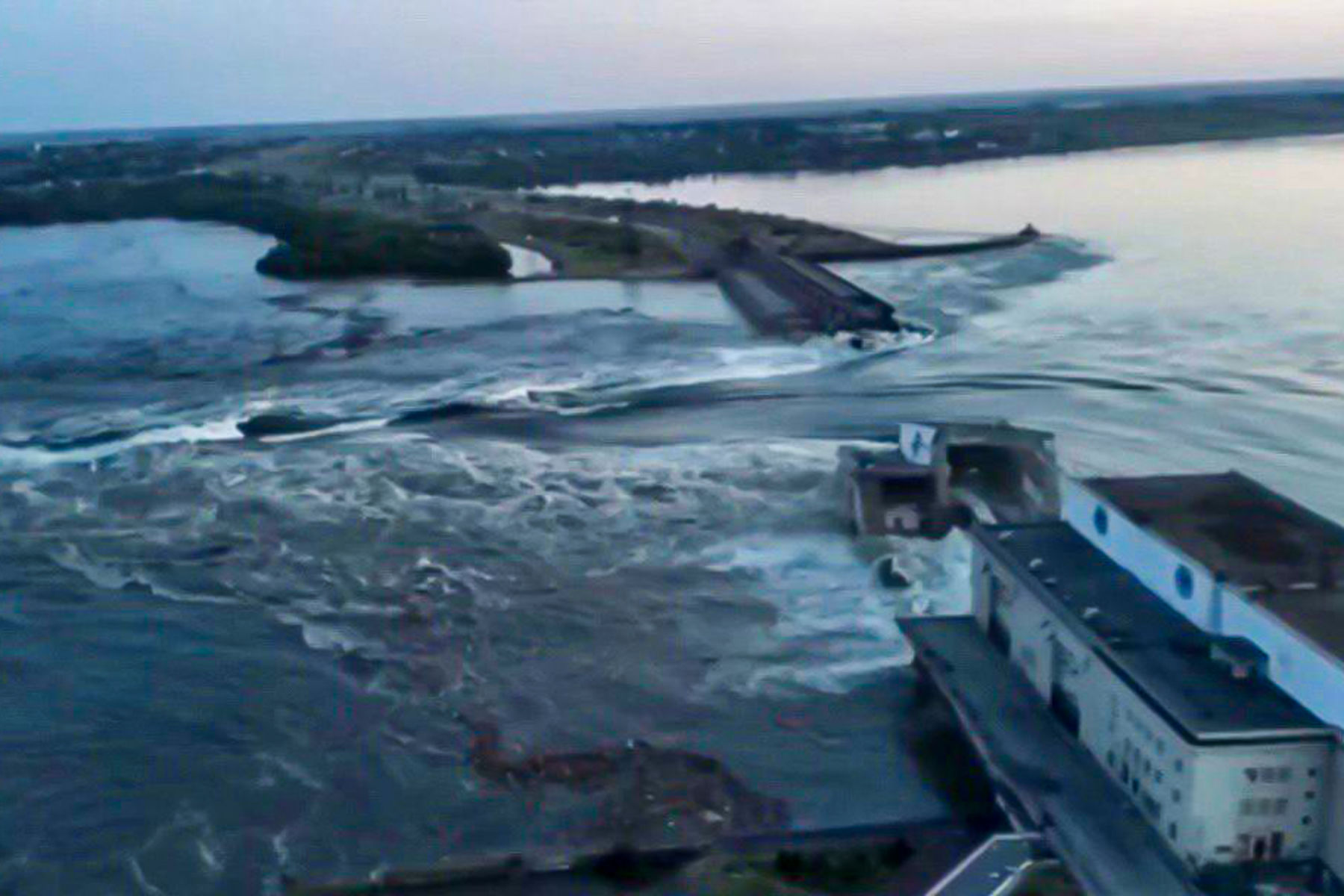 "Russia continues its genocidal aggression against Ukraine. The destruction of the Kakhovka hydroelectric power plant is another war crime, a terrible environmental and man-made disaster and a sin against God the Creator, who called man to foster, not destroy, the world He created. The explosion of the Kakhovka hydroelectric dam has put thousands of people in mortal danger, which is only growing. The rapid decline in the water level in the Kakhovka reservoir as a result of the explosion is a threat to the temporarily occupied Zaporizhzhia NPP," His Beatitude Sviatoslav said in a message posted on Facebook.
The Head of the UGCC called for prayer for the people in danger and wisdom and courage for the rescue services evacuating civilians.
His Beatitude Sviatoslav also addressed the world: "We thank the people of goodwill worldwide who are helping to save lives in Ukraine in these moments. At the same time, we call on the international community to condemn these terrorist actions of the Russian aggressor and respond appropriately to them."
As known, on the night of June 6, Russian occupation forces blew up the Kakhovka hydroelectric power plant dam. The hydroelectric power plant cannot be restored. Evacuation of people from flooded villages continues. There are about 80 settlements in the flooded area.
The UGCC Department of the Information
See also