Caritas is ready to help the victims of the destruction of the Kakhovka hydroelectric dam
On June 6, the dam of the Kakhovka dam was destroyed by the occupiers, and the water rushed in and flooded the areas downstream. Villages, towns, and cities along the banks of the Dnipro River were flooded. The water level continues to rise, making nearby towns uninhabitable and exacerbating the urgency of evacuation. The rising tides will also increase the problem of relocation of mines carried by the floodwaters.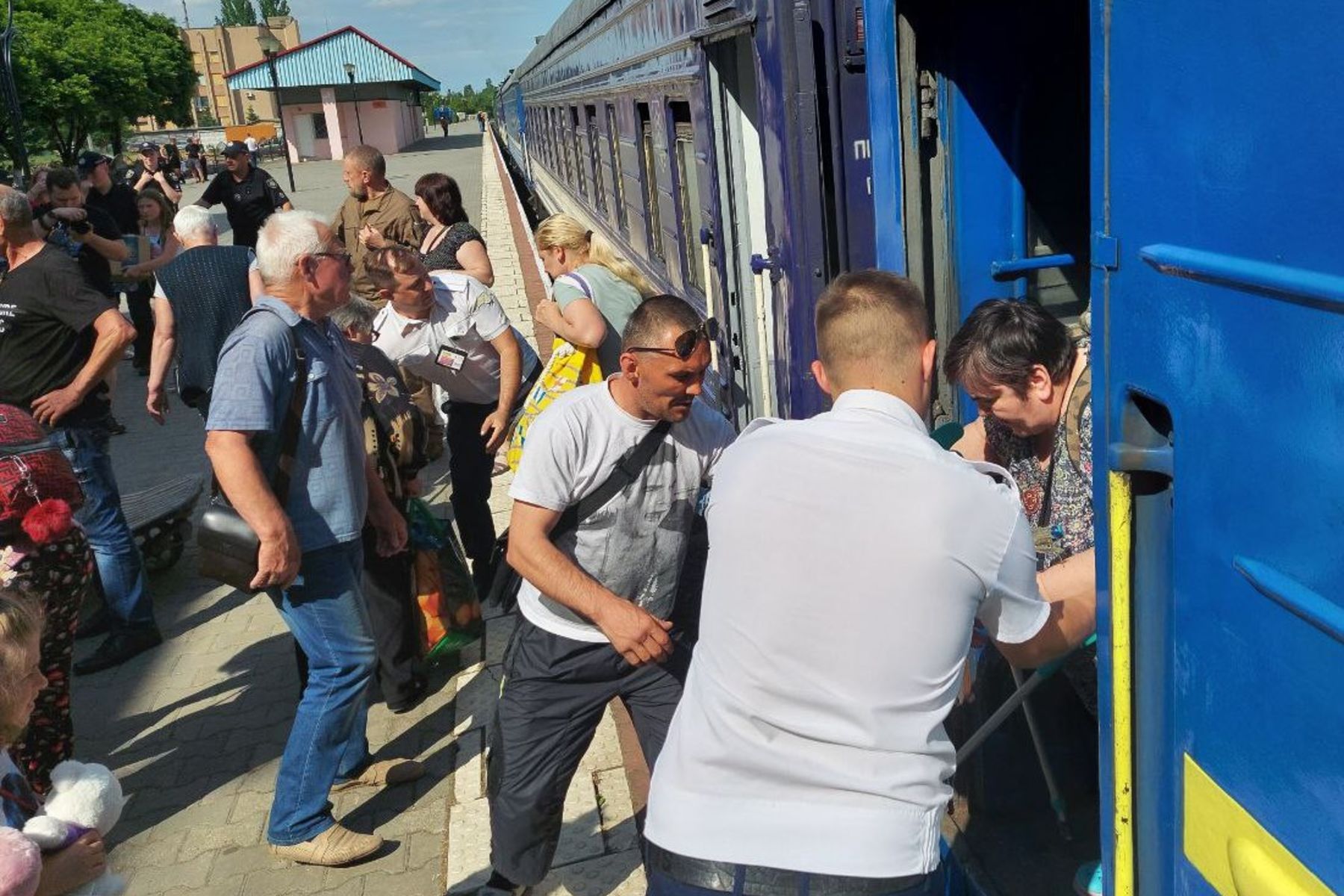 According to preliminary estimates, 17,000 people living in the at-risk areas will need support through evacuation or assistance on-site, depending on the course of events over the next few days. There is a need for first-response support: hygiene and water, shelter, and psychosocial support. The Caritas Ukraine network has set up a working group to assess the needs and coordinate the response through our group of centers located near the affected area: Caritas Mykolaiv, Caritas Kryvyi Rih, Caritas Odesa, Caritas Donetsk in Dnipro and Caritas Kamianske.
Caritas Mykolaiv staff met the first train that arrived from Kherson. Currently, the number of evacuees is still limited, as the affected population does not dare to travel far from home. "The people who came took the most necessary things, most of them do not know where they will stay. However, our help has not only an emergency aspect, the charity foundation is ready to support the displaced people even if they stay in Mykolaiv. Food packages, psychological, legal and financial support — we are ready to provide all this to people who have become victims of Russian aggression and suffered from flooding," Caritas Mykolaiv said. The Caritas Kryvyi Rih team is already delivering drinking water to the flooded areas.
Once the water levels drop, there will be an urgent need to address the limited access to drinking water across the region, both upstream and downstream. Ensuring access to safe and adequate water resources will be critical in our relief efforts. According to Fr. Ivan Talaylo, director of Caritas Kryvyi Rih, the need for drinking water will be relevant even for the city itself, as drinking water for Kryvyi Rih was supplied from the Kakhovka reservoir.
As we reported, the UGCC Commission on Youth Affairs announced a collection of donations for the purchase of drinking water for residents of Kherson region.
The UGCC Department for Information
based on the materials Caritas Ukraine
See also