Care Hub for the Ukrainian Child: His Beatitude Sviatoslav consecrates social center of Caritas Kyiv
On Saturday, June 3, a social center of the Caritas Kyiv Charitable Foundation was opened in Kyiv, the Holosiivskyi district of the capital. The children's social center was consecrated and blessed by His Beatitude Sviatoslav, Father and Head of the Ukrainian Greek Catholic Church.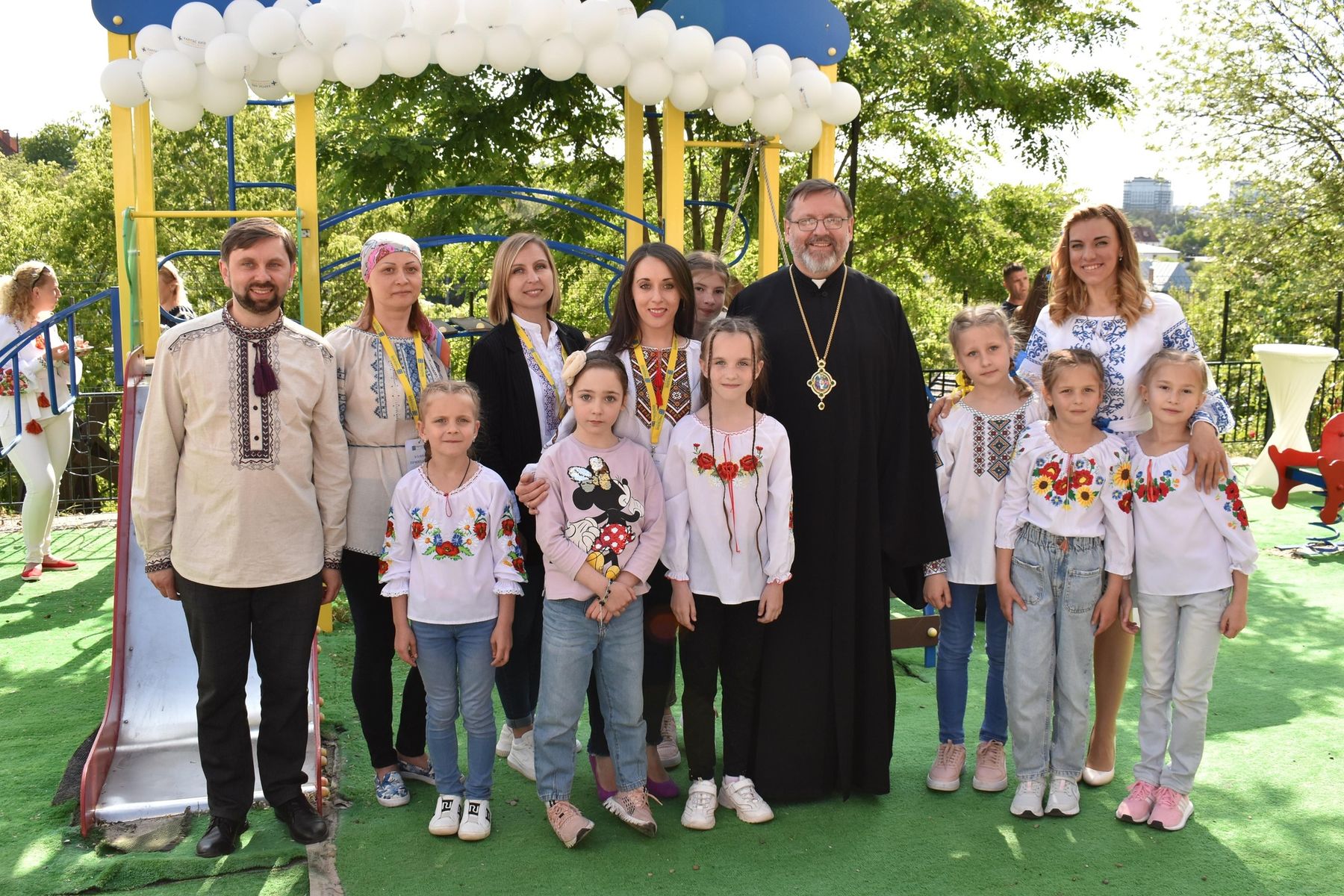 "Today, thousands of children do not study, do not go to school, and have lost the opportunity to grow and develop. And in such dire circumstances, we ask ourselves what we can do and how to help. What can and should the Church do for the Ukrainian people, as a community of believers, particularly for the Ukrainian child? And so, in response to these hard and horrible realities of the humanitarian crisis caused by the war, we are creating a space of treatment, hope, and care for Ukrainian children. This social center will, first and foremost, be a home for our children, a space for their special rehabilitation, care for those children, and the social ministry of the Church for those who need it most. As a good mother, the Church is in a hurry to protect her children, warm them, and serve them," said the Head of the UGCC during the consecration.
Bishop Andriy wished that today's celebration would be a good start and that the volunteers and staff of Caritas Kyiv would trust God, who "wants to do a lot of good through us."
Fr. Roman Syrotych, director of Caritas Kyiv, said that the center's staff and volunteers would do everything possible to help children forget about the war. "Each room of the house has its name. For example, the 'room of happiness' or 'room of joy.' This way, we accentuate that children should be happy. It is important for us that now Caritas Kyiv specialists and volunteers will be able to help even more young beneficiaries.
Tetiana Stavnycha, President of Caritas Ukraine, and representatives of the Children's Service also attended the event.
A concert program followed the blessing of the social center.
The UGCC Department for Ukraine
Photo credit: CF Caritas-Kyiv
See also