Today's Gospel echoes with hope: God looks for us, - His Beatitude Sviatoslav on Sunday of Zacchaeus
To survive difficult times and ask the Lord God for mercy and peace for Ukraine, we must repent of our sins. As a nation, we have something to repent of. Since Ukraine became a free and independent state, we often have not known how to use freedom, - spiritual and religious freedom, in particular.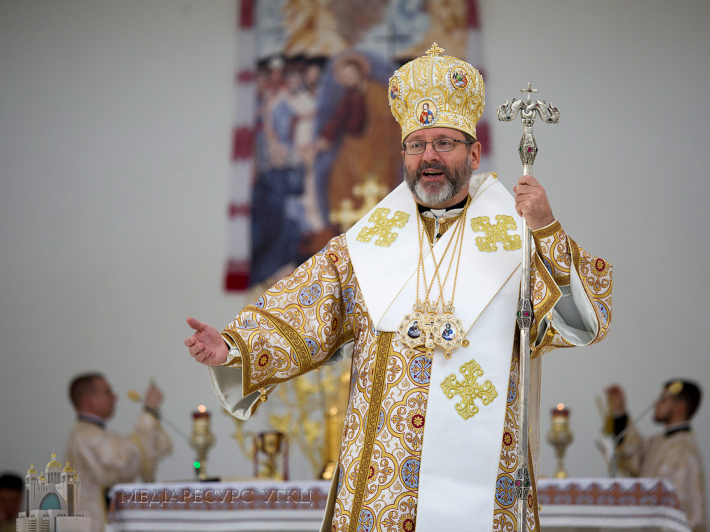 The opportunity to be with God seemed to be something ordinary, invaluable. We may not have fully felt the importance of meeting God with our eyes. We used to underestimate what we had, said His Beatitude Sviatoslav, the Father and Head of the UGCC on Sunday of Zacchaeus.
This Gospel story pictures God, our Savior, as the one who seeks the lost man who needed to be found. The preacher told the story of the meeting of Christ and Zacchaeus, which allowed God to find and save the sinner.
According to the Archbishop, at the moment of loss, it is very important for people to feel that they are not rejected and forgotten by God. Even when we are already at the very bottom of our sinful lives, there is someone who is watching us, looking for us. How important it is to realize that God is looking for us!
"When God finds me, he helps me to find my true dignity. Helps to find the image of God that He nurtured in me, which is hidden in the depths of my soul, and even my sinful actions cannot completely destroy it", the Head of the UGCC reckons.
Christ finds a sense sonship in Zacchaeus. He is the first to meet the man. However, according to the preacher, it is also important that we seek God.
Hence, the Father and Head of the UGCC noted that we are going through anxious times today, and we are uncertain about our future. Yet, today's Gospel echoes with hope. "I want to step into your home today, - God says".
"God comes to support us, to show that as long as we are with Him, as long as we know our dignity, which God reveals to us, being ready to defend it, valuing this our dignity more than money, positions or other circumstances – we cannot be defeated", His Beatitude Sviatoslav emphasized.
The UGCC Department for Information