The Head of the UGCC thanked Italian Bishops for care about migrants from Ukraine
On May 22 in Rome began the 70-th General Assembly of the Conference of Italian Bishops. Italian Bishops gathered for choosing three candidates for the position of the President of the Conference, from whom the Pope is going to select one. On this occasion His Beatitude Sviatoslav, the Head and Father of the UGCC, sent a letter to the participants of the Assembly, in which he thanked them for their care about Ukrainian migrants and pointed out to the necessity of creating new "permanent caregiving structures of the UGCC in Italy."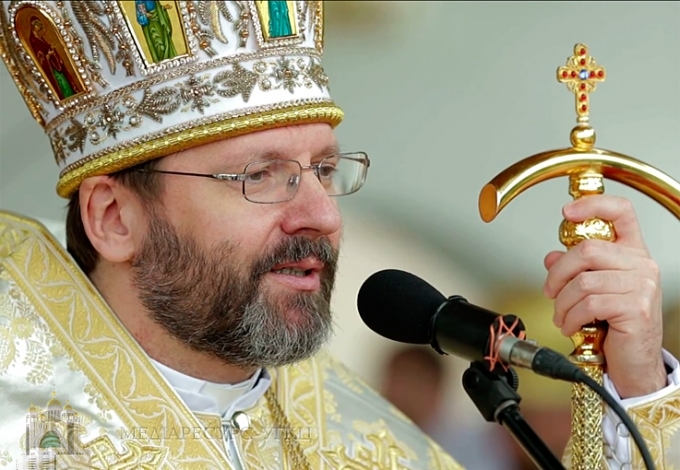 "Sufferings of the Ukrainian people are going on as a result of war in our country, the international community got used to it and almost doesn't speak about its dramatic consequences," writes the Primate of the UGCC in his message and points out to the scale of humanitarian catastrophe, which has been caused by it.
One of the consequences, notes the Head of the UGCC, are the new flows of migrants to Italy, in particular, of the "representatives of young generation." A notable increase in the number of young people among the Ukrainian migrants, creating young families, giving birth to children, and other economic and social factors show that the new migration wave isn't a "transient and short-term phenomenon." In order to provide proper caregiving for them, the UGCC needs "new, more stable structures, which at the same time will be a visible sign of unity of the Catholic Church in its diversity."
His Beatitude Sviatoslav also invited Italian Bishops to take part in the joint prayer on June 25 in the Cathedral of St Peter in Vatican on the occasion of 150-th anniversary of canonization of the Ukrainian Saint Josaphat Kuntsevych.
We would like to add that at the General Assembly of Italian Bishops the UGCC is represented by the Bishop Dionisij, Apostolic Visitator for the Greek Catholic Ukrainians in Italy.
Secretariat of the Head of the UGCC in Rome