The Head of the UGCC expressed his condolences over the death of Romanian Greek Catholic Bishop Florentin Crihalmeanu
With deep sorrow we received the news of the passing to eternity of Covid-19 by Bishop Florentin Crichalmeanu, a zealous worker in the Lord's vineyard. Personally and on behalf of the entire Ukrainian Greek Catholic Church, I would like to express our sincere condolences to Your Beatitude and to all the faithful of the Diocese of Cluj-Gherla who have lost their true father and devoted pastor. This is what His Beatitude Sviatoslav wrote in a letter of condolence addressed to His Beatitude Cardinal Lucian Muresan, the Major Archbishop of Fagaras and Alba Iulia (Romania).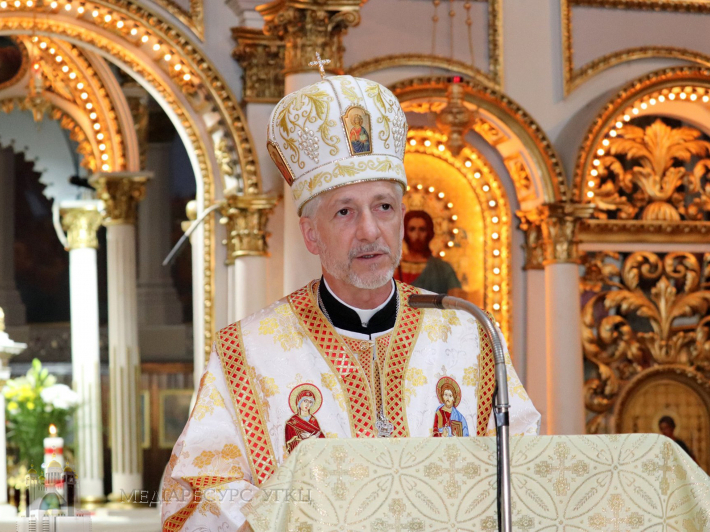 In a letter of condolence, His Beatitude Sviatoslav says that he communicated with the late Bishop Florentin during various meetings, both in Ukraine and in other parts of the world.
"He was, indeed, a man of deep prayer and authentic spirituality, marked by simplicity and courtesy. Bishop Florentin was a true witness of Christ, who worked diligently to revive religious life in Romania," the Head of the UGCC said of the late bishop.
His Beatitude Sviatoslav assures that in this painful moment he is spiritually united with the family of the late bishop, the clergy and all the faithful, placing his hope in the risen Christ.
"Together with the Synod of our Church, I assure you of the prayerful remembrance, asking the Lord of Life to grant eternal life to His faithful servant, Bishop Florentin. May his memory be eternal!" says the letter.
It should be added that Bishop Florentin Crihalmeanu , Bishop of Cluj-Gherla, died on January 12, 2021, from complications caused by Covid-19, at the age of 62. The Romanian Greek Catholic Diocese of Cluj-Gherla had been headed by the Bishop since 2002.
The UGCC Department for Information