On occasion of 125th anniversary Head of UGCC awarded Congregation of Sisters Servants in Poland
Father and Head of UGCC His Beatitude Sviatoslav honoured provincial superior of SSMI in Poland Natalia (Matsina) and provincial sisters with an award of Major Archbishop of Kyiv-Galicia on occasion of 125th anniversary of establishing a Congregation of sisters servants and 70th anniversary of province of Our Mother of Perpetual Help in Poland.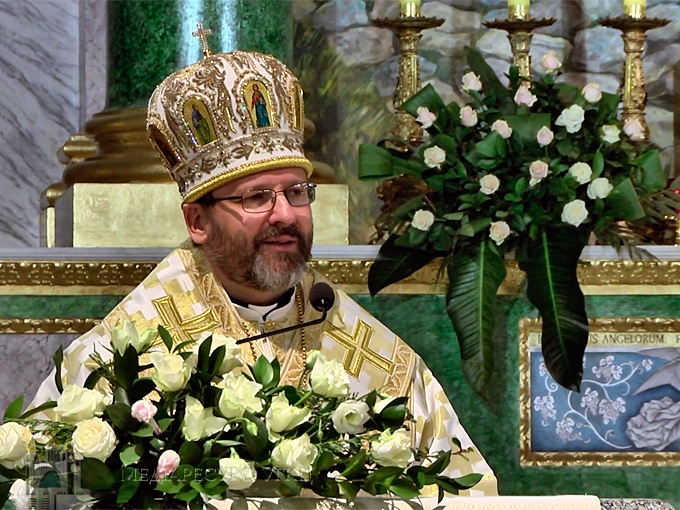 With this award, Head of Church congratulated sisters on their festive day and marked the efforts made by the Congregation in Poland.
On behalf of Church His Beatitude Sviatoslav expressed a gratitude to the sisters in Poland together with recognition and praise, particularly for "faithful witness of evangelical life in poverty, humility and purity; cherishing a spirit of Christian love and service in their communities; efforts taken for organizing communities in Poland in post-soviet time; catechization of youth and children; caring for sick, miserable ones and people of old age, particularly, through building a unique center of social service – Ecumenical home of public help with a rehab center in Gmina Hermanowice near Przemyśl; sacrificial work within a frame of Ukraine-Poland unity; ministering to those who are in need in Ukraine, as for example, assistance to the children in orphanages and residential places of ATO zone".
"Accept our sincere greetings and wishes of abundant God's blessings, assistance of Holy Spirit in all your beginnings for God's glory and good for Church", Head of Church wished the Congregation of sisters servants.
The UGCC Department for Information