His Beatitude Sviatoslav visited children's medical center in the city of Tortona (Italy)
Being with a visit in the city of Tortona (Italy), the Head and Father of the UGCC His Beatitude Sviatoslav paid a visit to the children's medical center, which is in the care of Fathers Orionists.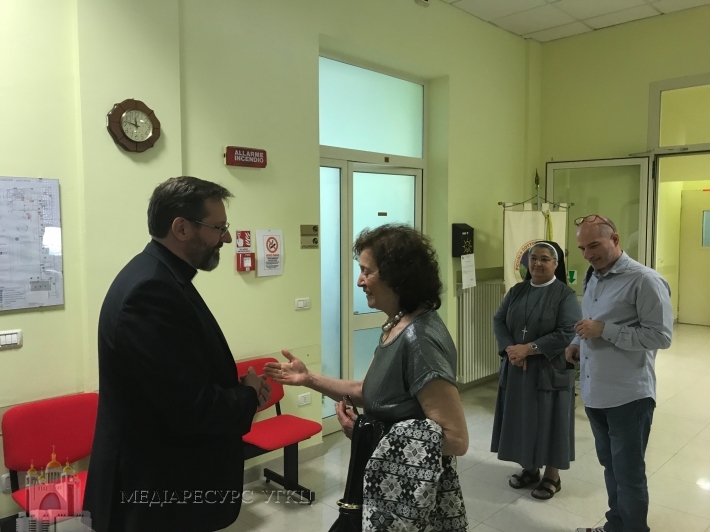 Visiting the children with difficult diseases, the Head of the UGCC granted them his hierarchical blessing and talked to the medical staff and workers of this structure. He noted the high quality conditions in which the children are living and thanked the personnel for their love and sacrificial work. "God will pay you back with His love for your love for these children", - said His Beatitude Sviatoslav.
The medical center of Fathers Orionists is the only structure in the north of Italy which accepts children with extreme pathological illnesses. Most of the children were rejected by their parents, and for them perform their ministry monks, nuns and volunteers, who work together with Orionists.
Secretariat of the Head of the UGCC in Rome