His Beatitude Sviatoslav explains the contents of the Creed step by step in video catechesis
A new series of catechesis of the Father and Head of the UGCC within the project His Beatitude Sviatoslav: #clearly_about_complicated is devoted to explaining the Nicene-Constantinopolitan Symbol of Faith, also known as "The Creed." The videos of the Head of the Church are broadcast every Saturday at 9 pm on Zhyve TV channel on YouTube and Facebook.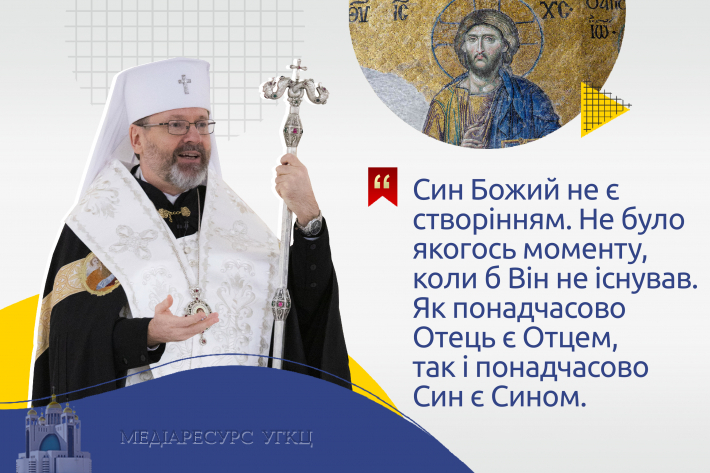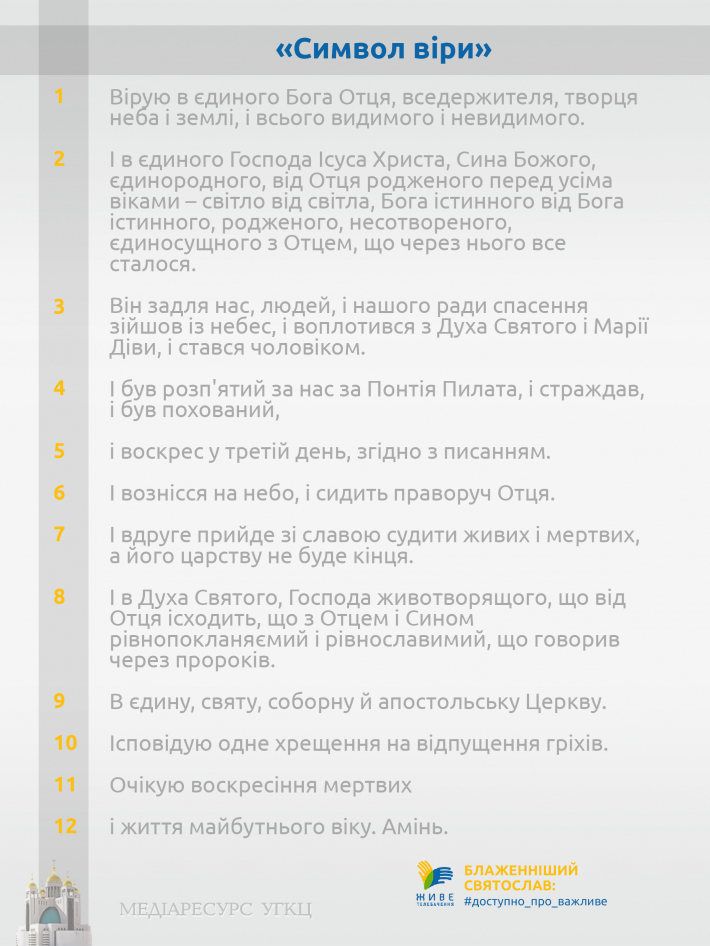 As you know, the "Symbol of Faith" consists of twelve articles, and to each of them the Head of the UGCC dedicates a separate program. Thus, in the last two issues, he explained the first two articles of the prayer: the Church's faith in God the Father and faith in the deity of Jesus Christ.
"The followers of Arius called the Son of God a simple creature. They denied that He had existed with the Father before the world began. That is why here we hear the following words: 'true God from the true God, begotten, not made, consubstantial of one Being with the Father.' Thus, the holy fathers emphasized that the Son of God is not a creature. There was no time when He did not exist. As the Father is the Father over time, so the Son is the Son over time. He was born, but not created," the Primate said in the last video catechesis.
In the new program, which will be shown next Saturday, His Beatitude will reflect on the third article of the "Creed" - the incarnation of the Son of God and His acceptance of human nature.
We invite you to a fascinating spiritual journey through the Nicene-Constantinople "Symbol of Faith" together with the Father and the Head of our Church, His Beatitude Sviatoslav! Join us every Saturday at 21:00 on the YouTube channel and Facebook page of "Zhyve Television"!
The UGCC Department for Information