Christmas greetings of His Beatitude Sviatoslav
In this video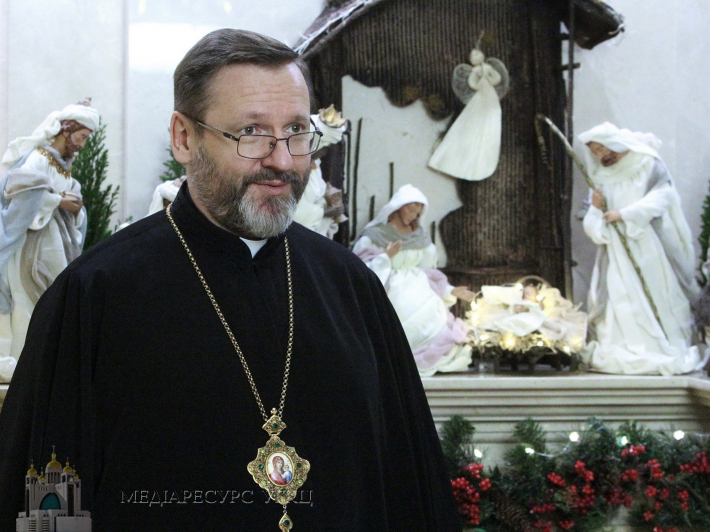 https://www.youtube.com/watch?v=hqmbXFolR7I&feature=youtu.be&ab_channel=%D0%96%D0%98%D0%92%D0%95%D0%A2%D0%95%D0%9B%D0%95%D0%91%D0%90%D0%A7%D0%95%D0%9D%D0%9D%D0%AF) Father and Head of the UGCC virtually shares "prosfora" (liturgical bread) with benefactors on Christmas Eve 2020.
"In Ukraine, we have a Christmas Eve tradition of sharing prosphora, the special bread we prepare and use to celebrate the Eucharist. This bread is shared with each member of the family at the Christmas table. Allow me, dear friends, to share with you virtually a piece of this prosphora as a sign of the communion that binds us and as a token of our appreciation...

We enter with confidence into the New Year having you, our partners and friends, by our side. We thank you for your unwavering support and Christian solidarity during these difficult times" – states His Beatitude Sviatoslav in this year's video message to donors and benefactors.
The UGCC Department for Information