A new book His Beatitude Sviatoslav is responding to young people's questions brought out in Svichado
Why having overcrowded churches, corruption and hypocrisy is still blooming? Why isn't it enough to be a kind and noble man, without attending a church? Is luxurious life of some priests compatible with evangelical ideals? Will Church reconsider its attitude toward chastity before marriage? What is going to happen after we die?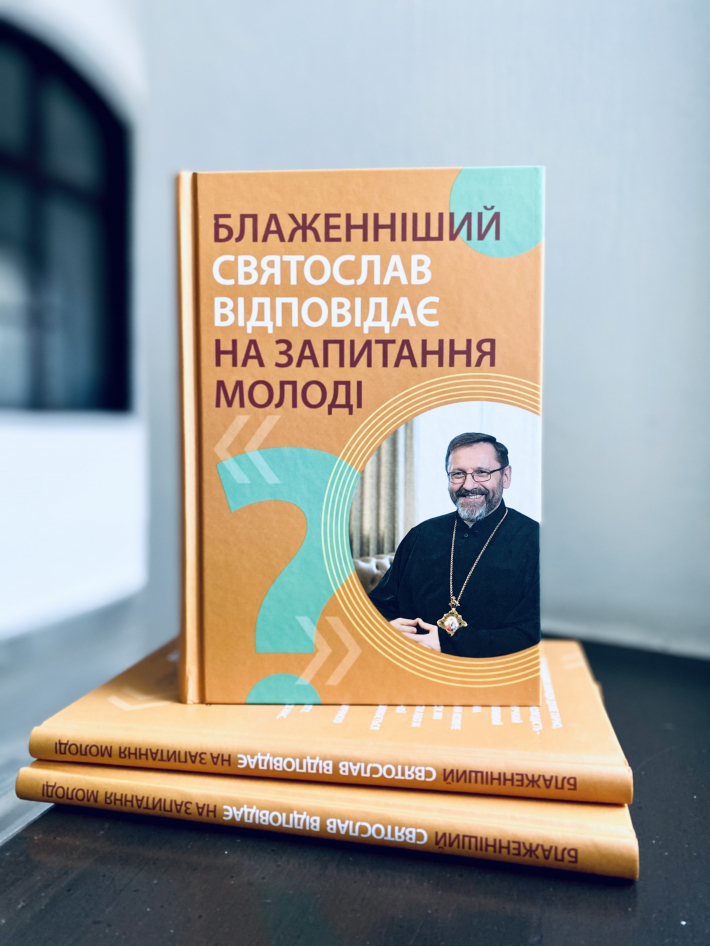 These and many other direct questions young people are asking Head of the Church in the book "His Beatitude Sviatoslav is responding to young people's questions", what has been recently published in Svichado.
Clearly, a lot of questions raised in this book will interest an audience wider than just youth. But young people are bolder to ask them. They ask about overriding social challenges and problems, particularly about the danger of Coronavirus infection and political issues. "I hope, after getting over this pandemic amidst global surrounding, we will become more mature and responsible for ourselves and our neighbors. Science tends to be powerless in the face of viruses. But human's responsibility can stop it", His Beatitude Sviatoslav says in the book.
And what Church has to say? What is the role of its institutions today? And is it possible to call it holy if there are dishonest pages in its history? This is the next series of tricky questions to Head of the Church. Young people also inquire about priests' property: why some of them possess fine cars and houses, whereas others find it difficult to make ends meet? His Beatitude Sviatoslav says that "a priest is dependent on whether his congregation is big or small, is it benevolent enough to maintain him. Obviously, if a priest has excessively, it means he has to share with his neighbor, mainly his fellow priest".
One of the chapters from the book is dedicated to sex, chastity, marriage and divorce, homosexuality. "Is it possible to be simultaneously a gay and a Christian, – young people ask. His Beatitude answers: "To be a Christian means to be ready for changes, follow Christ on a way towards holiness. And that kind of holiness is open for everybody who dare to be a Christian today".
It is worth mentioning that a format of the book does not throw a bright spotlight on this or that problem specifically, but guides approximately. According to Fr. Rostyslav Pendiuk, head of UGCC Commission for Youth, here Head of the Church demonstrates his openness to a dialogue and readiness to discuss complex and thorny issues. Hence, to start a frank dialogue with young people is a risk, which requires boldness, expected now by boys and girls.
Svitlana Babynska informed