The legacy of His Beatitude Lubomyr was discussed in the program Good Conversation
Saturday, 30 January 2021, 19:38
On January 25, 20 years have passed since His Beatitude Lubomyr Husar was elected Head of the UGCC. The recent history of the Ukrainian Greek Catholic Church is closely connected with His Beatitude Lubomyr - in particular, with his efforts and activities to move the seat of the Church to Kyiv, after a 450-year break, and to build the Patriarchal Cathedral of the Resurrection of Christ.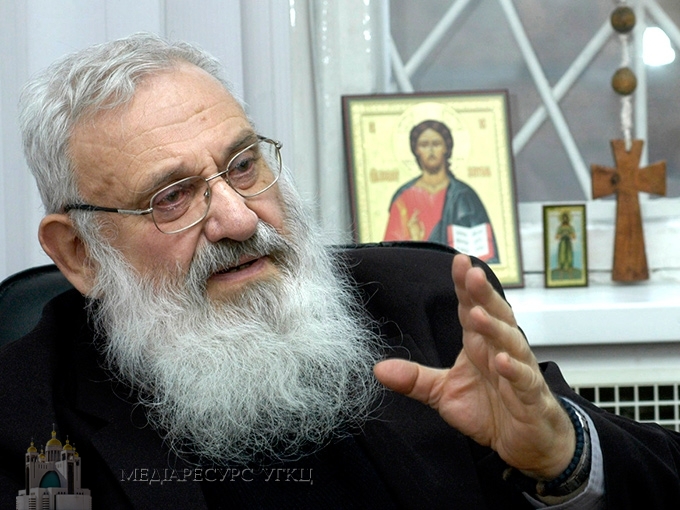 This Kyiv period of His Beatitude's life and work was recalled by Fr. Oleksiy Petriv in the program "Good Conversation" with Halyna Babiy.
The memory and gratitude for the life and legacy left by His Beatitude to the Church and Ukraine, the faithful and all people - such feelings are evoked by every thought about Lubomyr Husar. That is why every time, looking for answers to difficult questions of human and social life, his words and reflections are so helpful.
"His Beatitude Lubomyr brought peace and comfort, so every memory of him gives inner peace," says Fr. Oleksiy.
The journey of the UGCC and His Beatitude Lubomyr to Kyiv began long before the official transfer of the Church's seat from Lviv to Kyiv, in the mid-1990s, when Lubomyr Husar was an auxiliary bishop with delegated rights. The Ukrainian Church was to return to the city of Volodymyr - Kyiv, to be the Church of all Ukraine. And this provoked opposition from various forces - both political and ecclesiastical.
"It is such a state or religious immaturity to forbid something," said in an interview His Beatitude Lubomyr.
"Now, in retrospect, it is becoming increasingly clear how much it was in God's providence - to ensure that the UGCC takes its rightful place in the social and spiritual life of all Ukraine… And this could not be realized without a permanent presence in Kyiv. And His Beatitude Lubomyr was the implementer of this providence, and we were his assistants," recalls Fr. Oleksiy, who at one time headed the Bureau of Relations between the UGCC and state authorities before moving the seat to Kyiv, and later was the secretary of the Council of Bishops of the UGCC operating in Ukraine and the Synod of Bishops of the Kyiv-Halych Metropolitanate.
The UGCC Department for Information