#PatriarchSviatoslav10: we invite everyone to join the celebration of the anniversary of the enthronement of the Head of the UGCC
Tuesday, 23 March 2021, 13:12
This week, March 27, 2021, will mark ten years since the enthronement of His Beatitude Sviatoslav as Father and Head of the Ukrainian Greek Catholic Church. During this period of time, many interesting and important events, meetings, and conversations related to the ministry of the current Head of the UGCC took place. Many people, no doubt, have something to share on this occasion. Therefore, the UGCC Information Department offers social network users several practical tools for direct participation in the celebration of the anniversary.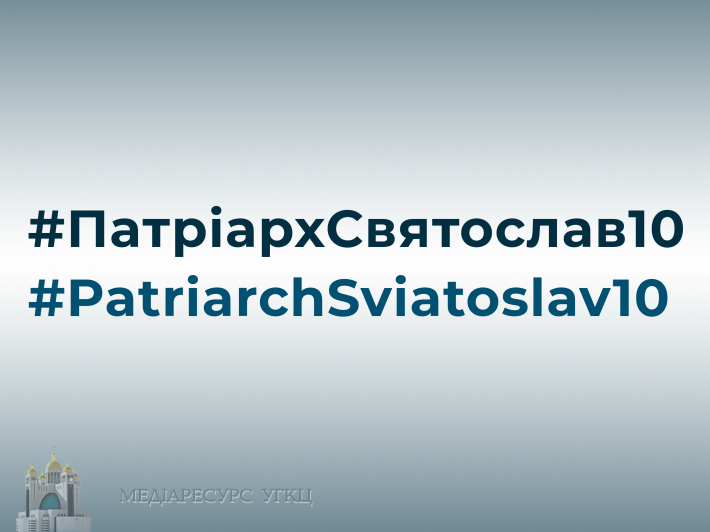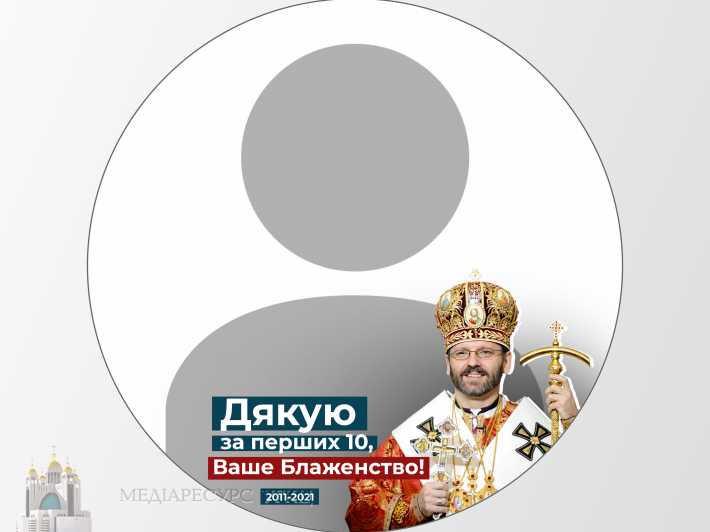 Official hashtag
To mark our own posts on social networks dedicated to the tenth anniversary of the patriarchal ministry of His Beatitude Sviatoslav, we are announcing the official hashtag - #PatriarchSviatoslav10.
"We will share the most interesting stories, memories and greetings, photos or videos marked with this hashtag, with His Beatitude Sviatoslav. Then we will collect them and publish them on the official website of the UGCC," said Fr. Ihor Yatsiv, head of the UGCC Information Department.
Profile photo frame
In addition, Facebook users can from now on mark their own profile photos with a special frame made on the occasion of the tenth anniversary of the enthronement of His Beatitude Sviatoslav. "Thank you for the first 10, Your Beatitude!" - such a text is placed on the frame, given that this anniversary is an opportunity not only to congratulate, but also to thank His Beatitude for the first ten years of patriarchal ministry.
You can set a frame on your profile photo by clicking here.
We remind you that 10 years ago, on March 23, 2011, the Electoral Synod of Bishops of the UGCC elected Bishop Sviatoslav Shevchuk as Father and Head of the Ukrainian Greek Catholic Church, and on March 27 his enthronement took place in the Patriarchal Cathedral of the Resurrection of Christ in Kyiv.
As we reported earlier, the culmination of the celebration of the tenth anniversary will be Sunday, March 28. In the evening of this day, at 19:00, there will be a talk  about the vision of the UGCC called "Moving Forward Together," which will be broadcast by "Zhyve Television" on YouTube  and on Facebook .
Please join yourself and invite your family and friends to participate!
The UGCC Department for Information