His Beatitude Sviatoslav visited Metropolitan Stefan Sulyk
Saturday, 11 May 2019, 03:32
On May 9, during his stay in Philadelphia, His Beatitude Sviatoslav, the Father and the Head of the UGCC, visited Metropolitan Stefan Sulyk. At this meeting, the Head of the UGCC was accompanied by Bishop Andriy Rabiy, Apostolic Administrator of the Philadelphia Archeparchy.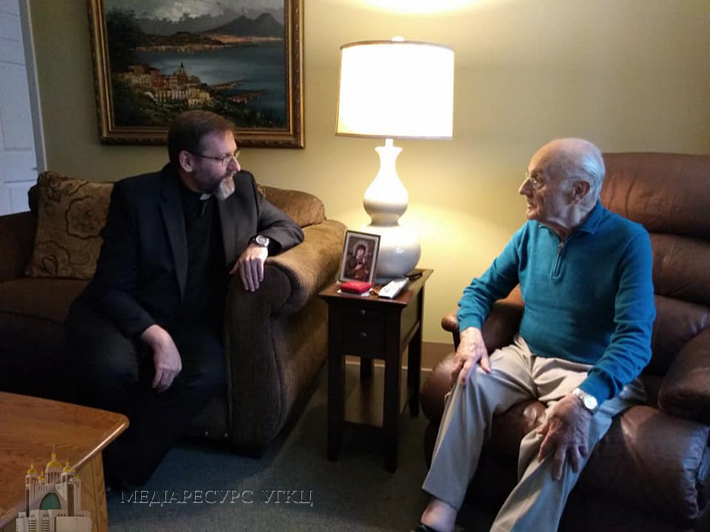 Metropolitan Stefan is today the oldest bishop of the Ukrainian Greek Catholic Church. On October 2 he will be 95 years old. For almost 20 years, the Bishop was the ruling Archbishop and Metropolitan of the Philadelphia Archeparchy.
Metropolitan Sulyk very gladly met His Beatitude Svyatoslav on the threshold of the house where he now lives. And this despite the recent operation on the heart. There was a warm, fraternal conversation, for which Bishop Stefan sincerely thanked.
"I really wanted to visit Bishop Stefan, because our bishops-emeritus are a real treasure of our Church. In addition, I sought to show him our respect and prayerful memory, " said His Beatitude Sviatoslav in a commentary to the UGCC Department of Information after the meeting.
Photo by Vladyka Andriy Rabiy
Department of Information of the UGCC