Head of the UGCC on the Sunday of the Myrrhbearers: Today the Church shows us the high dignity of women
Tuesday, 18 May 2021, 10:17
Today the Church especially prays for a woman. She is often depressed and marginalized. Her ministry is often underestimated. We pray that in the pandemic, our home Churches will never lack a woman who shares her faith with her family, and thus with the world. This was said by the Father and Head of the UGCC His Beatitude Sviatoslav during a sermon on the third Sunday after Easter - the Sunday of the Holy Myrrhbearers.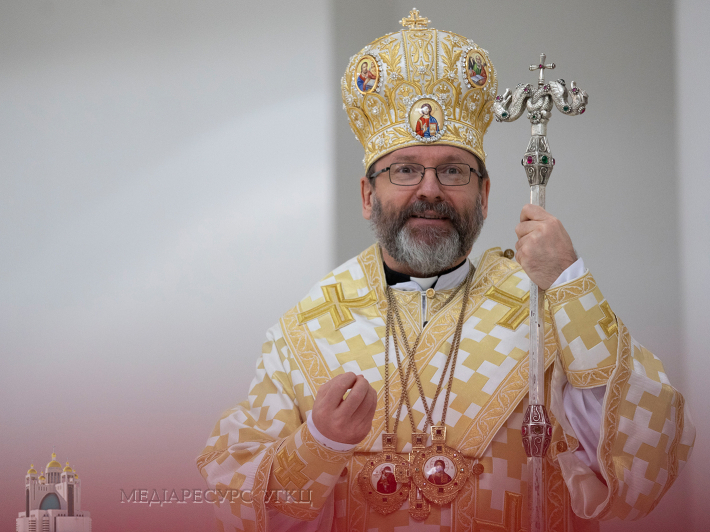 The preacher emphasizes that it is to the woman that God's providence gives the word about Resurrection. At a time when men did not want to believe the human word, the Lord, through an angel, puts the word of God into the mouths of women. That is why the Liturgy calls them evangelists. Literally, the evangelist Mark writes that they were the evangelists of the apostles.
According to the preacher, the first wave of receiving the news of Christ's Resurrection is the moment of knowing that the One who is resurrected is God and man, the new Adam, who gives new life to the whole world. At the beginning of creation, a woman was called the mother of all living. Today, that woman carries the life-giving word of Resurrection to the community of the apostles, the early Church of Christ.
Therefore, the Head of the Church emphasized that today, on the day of the Myrrhbearers, our Church especially thanks God for the gift of a woman. "Today we also want to thank all the women who are the first evangelizers of the third millennium," he said.
"May the modern woman accept this invitation of the angel and be the one who shares the faith! May joy spread through her, as through the one who gives new life in the contemporary world," the Head of the Church wished.
The UGCC Department for Information