Archbishop of Krakow: "His Beatitude was a guide and master on pilgrimage journeys of John Paul II in Ukraine"
Wednesday, 07 June 2017, 11:25
His Holiness John Paul II treated blessed memory Lubomyr with a great love and respect. It is said in condolence letter of Cardinal Stanisław Dziwisz, Archbishop emeritus, Metropolitan of Krakow to Father and Head of UGCC His Beatitude Sviatoslav on occasion of the death of His Beatitude Lubomyr.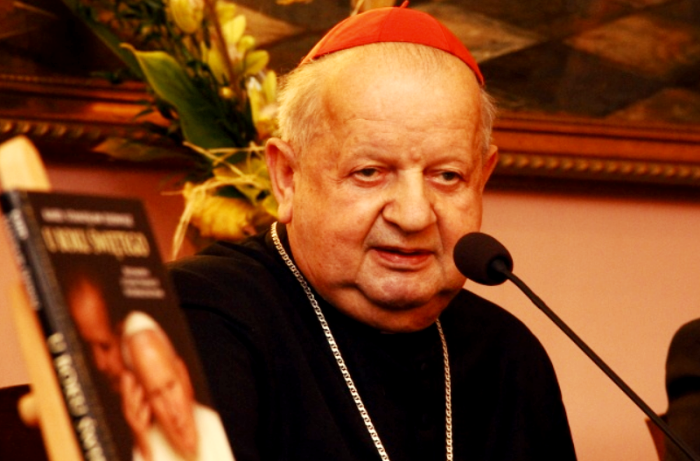 "Your Church is going through days of sorrow at the death of a great son of Ukrainian nation and Church", said in a letter.
"Working together with His Holiness John Paul II I would like to testify with what love and respect saint John Paul II treated His Beatitude Lubomyr. He knew about his efforts to restore Catholic Church in Ukraine and in the world, tried to assist him in this his trying. Simultaneously, it was a manifestation of respect from the side of John Paul II to Ukrainian people", the archbishop wrote.
And a concern about a Christian life in Ukraine, according to the text of the letter, was shown within an Apostolic visit of At. John Paul II to Ukraine. "Cardinal Husar was a guide and master on pilgrimage journeys of John Paul II in Ukraine. I saw joy in his eyes, as he was persuaded that Pope's visit will awake hope for the better future among Ukrainian people", cardinal Stanisław Dziwisz wrote in the letter, adding that cardinal Husar was his comrade, too. "For this I would like to thank him with my prayer, when we are walking him on his way to eternity", Archbishop emeritus wrote.
The UGCC Department for Information